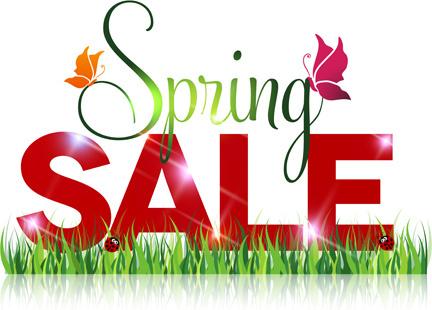 We're delighted to announce that the Children's Bed Shop Spring Sale is now on! Spring is the perfect time for new ideas and positive change, and upgrading your child's bed is an important step in their development. Whether they're moving from cot bed to toddler bed, from toddler bed to cabin bed or perhaps you're looking for bunk beds for kids, our spring sale is packed out with high quality bed options.
Our best selling range of children's wooden beds are included in the sale; the perfect choice for parents looking for a more natural option for their child's bedroom. Wooden beds are a heritage choice, having been used to make sleeping furniture for thousands of years.
Our range of sale wooden beds includes options for toddlers, younger and older children. You'll even find wooden cot beds and bunk beds too. Wood doesn't have to be plain either, although some people prefer it that way; with our wide range you can choose from a traditional wood appearance to beds finished in a wide choice of colours.
You'll also find an impressive choice of children's toddler beds in the sale. A toddler bed is an essential step for a child between cot and real bed stages of childhood. Children's toddler beds give kids independence whilst being a safe level from the ground and small enough for their size.
When you decide to move your child from a cot or cot bed into a toddler bed is always dependent on the child, but it usually happens between one or three years old. Spring is the perfect time to get your toddler used to sleeping in a real bed by transitioning from a cot to a toddler bed, so bag yourself a bargain and pick up a toddler bed in our spring sale.
This spring you'll also find a really good choice of cabin and bunk beds for kids in the sale. Our cabin bed range has something for everyone with low, mid and high sleeper options. Perfect for mixing and matching with other furniture or buying as part of a package with shelves and desks. Our discounted bunk beds for kids are perfect for those who need a bed for siblings, with a good choice of styles and structures available in the sale. You'll also find a selection of sleepers with fun accessories such as tents and tunnels, perfect for children with big imaginations.
We all know that getting the kids into bed at night can be the trickiest part of the day, and keeping them there yet another task! As any parent will tell you, getting the right bed can be the change you need to establish and maintain a good bedtime routine. Browse our spring sale today and find the right bed for your child. Whether you are looking for a new bunk bed, a traditional wooden bed or a toddler bed, you'll find plenty of choices in our famous spring sale.