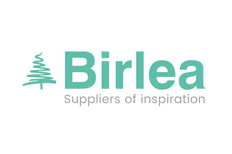 Birlea loves making it happen, and it has never been easier to create your child's perfect bedroom space with high quality beds and furniture by Birlea Furniture.
Birlea pride themselves on being an efficient and dynamic company that sets trends that others follow. They are a modern family run business and are constantly bringing new designs to the bedroom furniture market. Their bedroom ranges are so popular here at the Childrens Bed Shop because they offer real value for money, whether you are looking for traditional or modern bedroom furniture for your child's room.
Birlea are renowned for their great range of Leather Beds, Ottoman Storage Beds, Wooden and Metal Beds, as well as their fantastic Children's Single, Cabin and Bunk Beds. So much style can be achieved in your kid's bedroom with Birlea Furniture and at real affordable prices.
Bunk beds are always a fun option for kids and they make a great space saving feature too, whether for an extra bed or for work and play space, and Birlea have some fantastic options for every room. Birlea beds including Birlea single beds, mid sleepers and metal bunk beds really do offer fantastic value for money, with excellent quality and contemporary designs; they offer you a high quality bed at a very low price.
If you are looking for a cost effective way to decorate your child's bedroom, then the Childrens Bed Shop are one of the largest online retailers of Birlea furniture, so you can be certain that you are purchasing high quality bedroom furniture at the lowest prices in the UK. If you have any further questions about our range of Birlea Bedroom Furniture, then please don't hesitate to contact us where one of our friendly representatives will be more than happy to help.