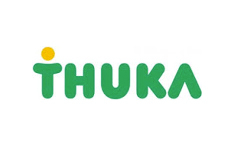 At Childrens Bed Shop, we have a huge range of children's beds to appeal to kids of all ages, so if you are looking for affordable children's beds with a fun and funky design then you will love Thuka Beds.
Thuka pride themselves on simple solutions to provide a wide variety of choices of children's beds and furniture, so you are sure to find the perfect range of furniture to go in your child's bedroom.
This fantastic range of great value kid's beds blends together distinctive designs, fun themes and a quality that you can rely on year after year. Whether you are buying a new bed for a little boy or little girl, Thuka beds are sure to make bedtime even more fun for little ones.
Thuka beds have two main ranges of children's beds and furniture, which are Thuka Hit and Thuka Trendy. Thuka Hit has a simple, timeless design and the bed frames are available in either a natural or whitewash finish. The Thuka Hit range is manufactured from high quality Scandinavian pine.
Thuka Trendy is a building system that enables children's beds to be changed and adapted to suit your growing child. The single bed is the building block to the Thuka Trendy building system and can be transformed into a mid sleeper bed, high sleeper bed or bunk bed simply by choosing the appropriate building kit. Flexibility in a child's bed is a great thing to have, as they grow so quick.

You can also make bedtime fun by choosing from our funky range of themed beds. A Thuka themed bed is the perfect option for letting your child's imagination run wild.

If you have any further questions about Thuka beds or Thuka children's bedroom furniture, then please don't hesitate to contact us where one of our friendly representatives will be more than happy to help with any questions.