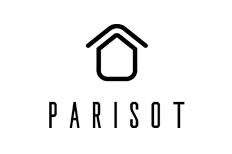 Parisot are a leading French furniture manufacturer, well known for their stylish and fun selection of childrens designer bedroom furniture, for any style, shape and size of kid's bedroom. With over 60 years' experience and expertise within the furniture industry, Parisot's selection of elegant designer furniture brings a distinctive spot of style to any kid's bedroom.

At Childrens Bed Shop, we are proud to offer an extensive range of Parisot childrens furniture, which are all high quality, stylish and practical pieces of furniture for your child's room. Whether you are looking for a great kid's bed or childrens bedroom furniture, there is plenty of choice to cater to all décor tastes with Parisot bedroom furniture.
Here at Childrens Bed Shop, you can browse a huge selection of Parisot childrens furniture on our easy to use online store. With a solid construction, Parisot furniture is crafted from high quality and durable materials to ensure lasting additions to the home.

If you are looking for a quality kid's bed that you can rely on year after year, look no further than Parisot beds. At the Childrens Bed Shop, you will find a fantastic selection of all new Parisot childrens beds including bunk beds, mid and high sleepers, as well as all types of children's furniture. Parisot childrens beds really feature a solution for all bedroom sizes including storage saving mid sleeper beds, stylish high sleeper beds and funky bunk beds, as well a great choice of matching childrens bedroom furniture.

Classic French design crafted from dependable materials, Parisot childrens bedroom furniture will complement the décor of any room. Kit out any child's bedroom by choosing from the huge range of Parisot kids beds and childrens bedroom furniture from Childrens Bed Shop.

If you have any further questions about Parisot childrens furniture, then please don't hesitate to contact us where one of our friendly representatives will be more than happy to help with any questions.