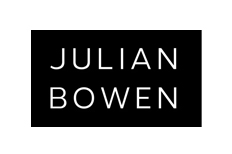 Julian Bowen is now approaching over a quarter of a century of years supplying the UK with high quality furniture at affordable prices. They offer value for money furniture of good design for the ever more discerning customer, and here at Childrens Bed Shop, we are proud to offer you their distinctive and fantastic childrens bedroom furniture range.
Even though fashion trends may have come and gone, Julian Bowen remains dedicated to provide every customer with quality furniture at affordable prices.
Each piece of Julian Bowen's childrens bedroom furniture is carefully researched by Julian Bowen to respond to the needs and aspirations of every child in terms of quality, design and price. They offer a great range of contemporary metal beds to the more traditional wooden bed frames.

Julian Bowen childrens beds and furniture reflects current trends, as well as more traditional designs, so you are sure to find great priced childrens bedroom furniture whatever your tastes and needs, whether you are looking for fun Julian Bowen bunk beds, cabin beds, mid & high sleepers, gorgeous metal beds, or traditionally styled bedroom furniture, Julian Bowen has it all so you can create a stylish bedroom setting for your child.
At Childrens Bed Shop, we are proud to offer the Julian Bowen childrens furniture collection, and with delivery to the UK Mainland along with great value prices, there has never been a better time to buy the perfect Julian Bowen furniture for your child's bedroom. 
If you have any further questions about Julian Bowen childrens furniture, then please don't hesitate to contact us where one of our friendly representatives will be more than happy to help with any questions.