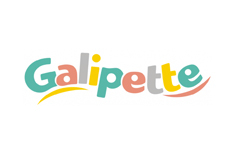 Galipette Nursery Furniture is a brand brought to you from the premium French furniture manufacturer, Gautier. Whilst the sister brand, Gami, concentrates their attention on stylish and creative furniture suitable for older children, the Galipette brand is strongly focussed on designing and producing gorgeous and practical nursery furniture for your precious little one.
Galipette pride themselves on their innovative designs and ultra-stylish nursery ranges. All Galipette Nursery Furniture is produced to a very high quality, whilst retaining environmentally friendly standards.
Here at Childrens Bed Shop we have everything from attractive baby cots, practical changing stations and wardrobes to stunning convertible cots that transform into a first toddler bed and other fabulous pieces of furniture, so you can have their bedroom ready for when your child grows. We have everything that a nursery needs within this exciting Galipette collection.
All our Galipette Nursery Furniture is compliant with current EU Safety Standards and Regulations; you can sleep easy knowing your little one is getting a peaceful and safe night's sleep.
We are confident that if you are looking for contemporary Nursery Furniture or Junior Bedroom Furniture, you will be sure to find the perfect furniture amongst these stylish Galipette cot bed ranges at Childrens Bed Shop. If you need any further help or have any questions or queries about Galipette Nursery Furniture, please don't hesitate to contact us.