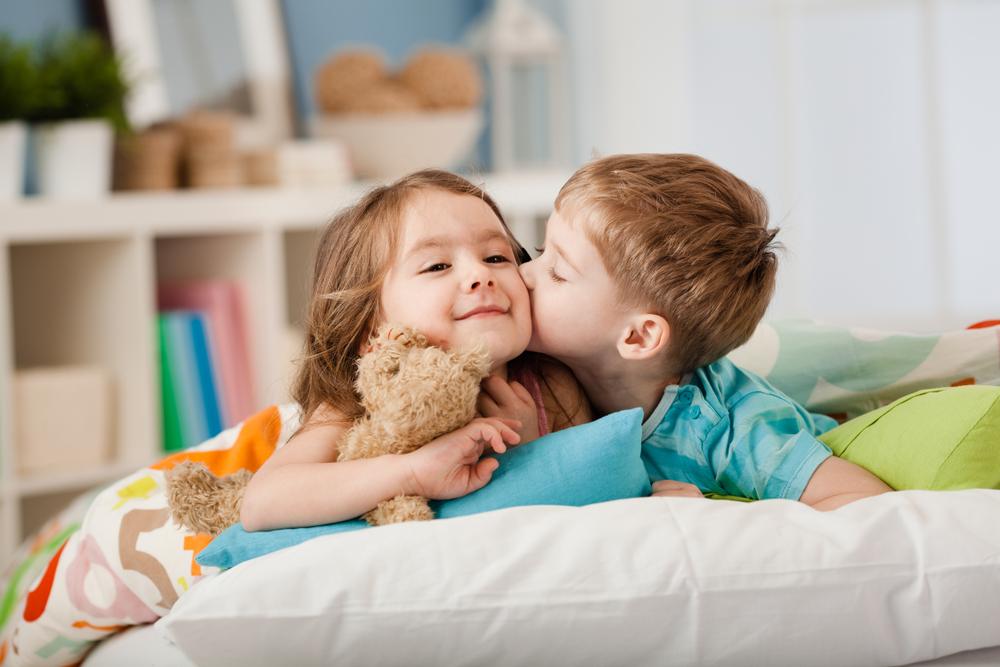 It can be really exciting when siblings want (or need) to share a bedroom. This is generally easier when it is through their own choice and primarily with same-gender siblings. However, sometimes limited space or a change inc circumstances require that kids must be willing to share a bedroom together. So how can you make their sleeping arrangements fun and deliver an enjoyable bedtime experience?
With so many beds around from a girls mid sleeper bed, to a boys single bed, kids beds with drawers and bunk beds, it's hard to know what choices to make to make sleeping in a shared bedroom a fun experience for them.
In both girls and boys shared bedrooms, it would be a wise choice to pick kids beds with drawers as this is an ideal solution for storage space, keeping their belongings private and meaning less clutter and mess around the room itself. A girls mid sleeper bed, or a boys mid sleeper bed is designed at an ideal height for children to enjoy the excitement of being high up and climbing up a ladder to get into, but not too high for those younger kids, so no banging their heads on the ceiling! It's also a fun level at which siblings can tell each other bedtime stories.
If you opt for mid sleepers with a desk attachment, this makes a great arrangement for homework time too. A bunk bed and even a girls mid sleeper bed or a boys mid sleeper bed also make sleepovers fun. Some of the beds come with an attached wardrobe which is ideal for smaller rooms where space is an issue.
Another simple set-up which makes the room appear less cluttered is that of the standard boys single bed or girls single bed. The simplicity of a bed like this means that there will be plenty of space for toys, potentially a bean bag or tent and other kids' bits and pieces.
You also might want to check out the range of themed beds or themed beds with tents, perfect for nighttime ghost stories. With fun designs to suit both girls and boys, this makes room sharing all the more fun and gives younger children the chance to role play their favourite characters.
You may even want to mix it up and opt for a boys single bed and a girls mid sleeper bed, then upgrade as your children get older. Age plays an important factor here. In addition, the room will have a lot more accessible wall space for wall stickers and art if the room just has single beds.
Sharing a bedroom needn't be stressful. Selecting the right bed to suit your children is the single most important aspect of setting up a room together. You may actually find that your kids bond better through sharing a bedroom and learning to be more responsible and share. It really can be a wonderful solution with a little forethought.