Here at Children's Bed Shop, we understand how tricky it can be to choose the best possible bed for your child. With March being the official National Bed Month, we thought there was no better way to celebrate than with a guide to our favourite children's beds. From the Julian Bowen Midsleeper to the Sweet Dreams Ruby Bunk bed, we've picked out six of our all-time favourite beds to help you choose a style that both you and your child will love.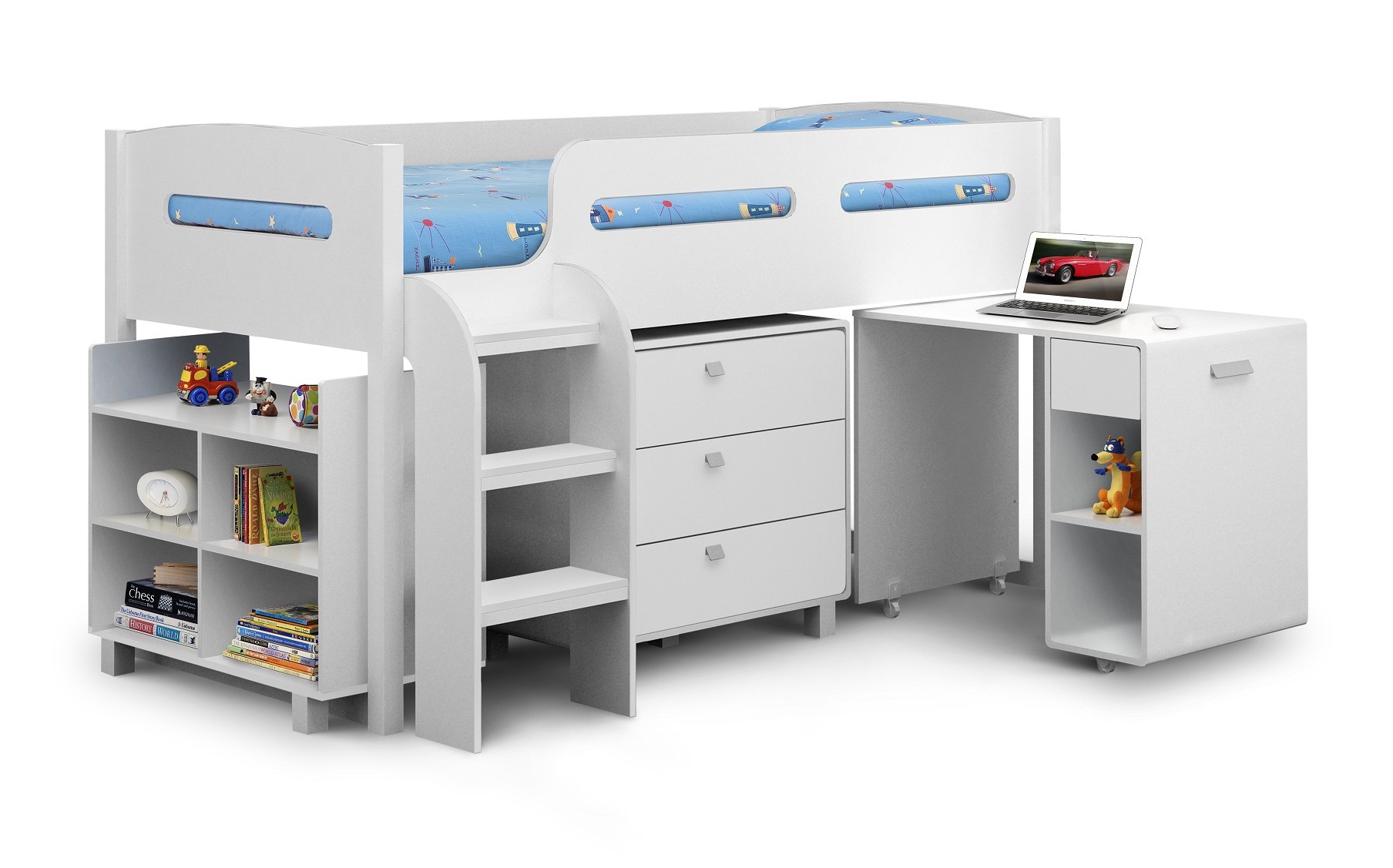 Julian Bowen Midsleeper Cabin Bed
One of the absolute best styles of bed for a child's room is a bed that's compact, with space for storage. This Julian Bowen Midsleeper bed certainly ticks all the space-saving boxes. The bed features a pull-out desk, 3 drawer chest and a shelf unit for storing all those bits and bobs that children leave lying around. With a versatile white shade and stylish design, this bed is perfect in any child's room and neutral enough to match any colour scheme.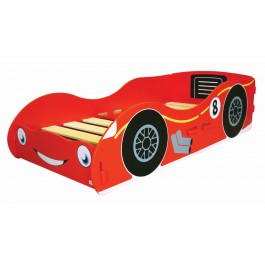 Kidsaw Racing Car/Princess Carriage Bed
For children who need a little encouragement getting into their bed at night, the Kidsaw Racing Car Bed is the ideal solution. Also available in a range of fun styles, this bed will make bedtime exciting, and your night a lot easier. The Kidsaw beds are extremely easy to assemble - simply slot each piece together and wait for your child's bedroom to become their new favourite hangout!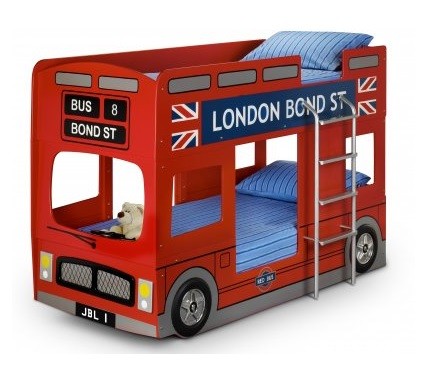 Julian Bowen London Bus Bunk Bed
All aboard for bedtime! This quirky London Bus Bunk Bed is another great option for those hoping to add a bit of excitement to their child's sleeping pattern. The timeless design of the London bus has been adapted into a fun bunk bed that will brighten up any child's bedroom, and comes with a sturdy fixed ladder for easy access to the upper deck.
Sweet Dreams Ruby Captains Bed
The ultimate sleepover solution, The Ruby Captains Bed by Sweet Dreams is handy for when your child's friend stays over. The bed features a guest bed that fits snugly underneath and is easily pulled out when needed. With an expertly crafted stylish design, this bed also has three useful storage drawers, and a classic white finish that's versatile enough for any bedroom. This bed is also available in blue and pink for those that can't resist a bit of colour.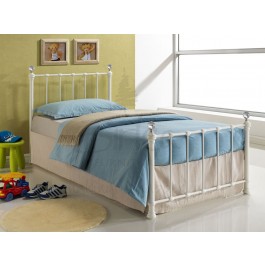 Birlea Jessica Bed in Cream
One of our more sophisticated styles, this single bed is a perfect option for older girls who want to add a touch of glamour to their bedroom. The metal bed frame has a classic design and simple cream shade, with an elegant crystal feature at the top of each corner post for a unique finishing touch. The Birlea Jessica Bed is also built with a sprung slatted bed base for extra comfort. This bed is also available in pink to please even the girliest of girls.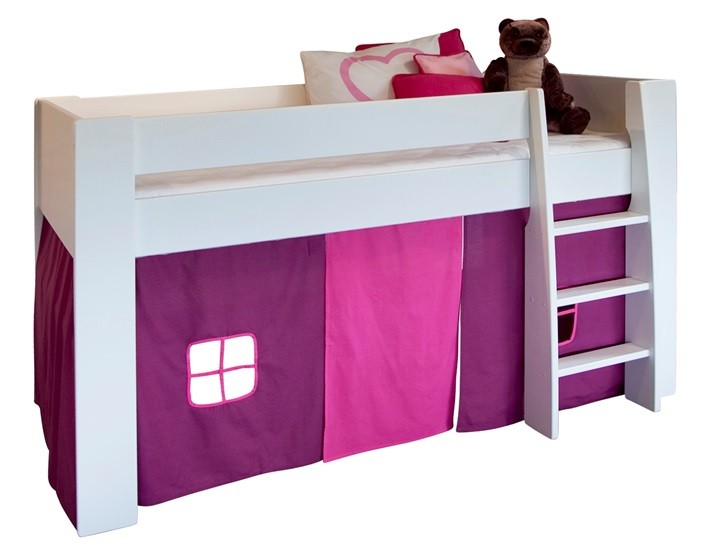 Steens Memphis UK Midsleeper Bed + Tent
The eye-catching Steens Memphis UK Midsleeper is a beautifully made bed for your child. With a simple, contemporary design, the white bed frame of the bed looks great paired with the fun element of the built-in tent; providing room for storing your child's clutter while also giving them their very own den to hide out in. Along with the option of a pink tent, the bed is also available in a blue shade with a cool pirate pattern.
If you want to see more of our children's beds then shop our website for a great selection of styles and brands.