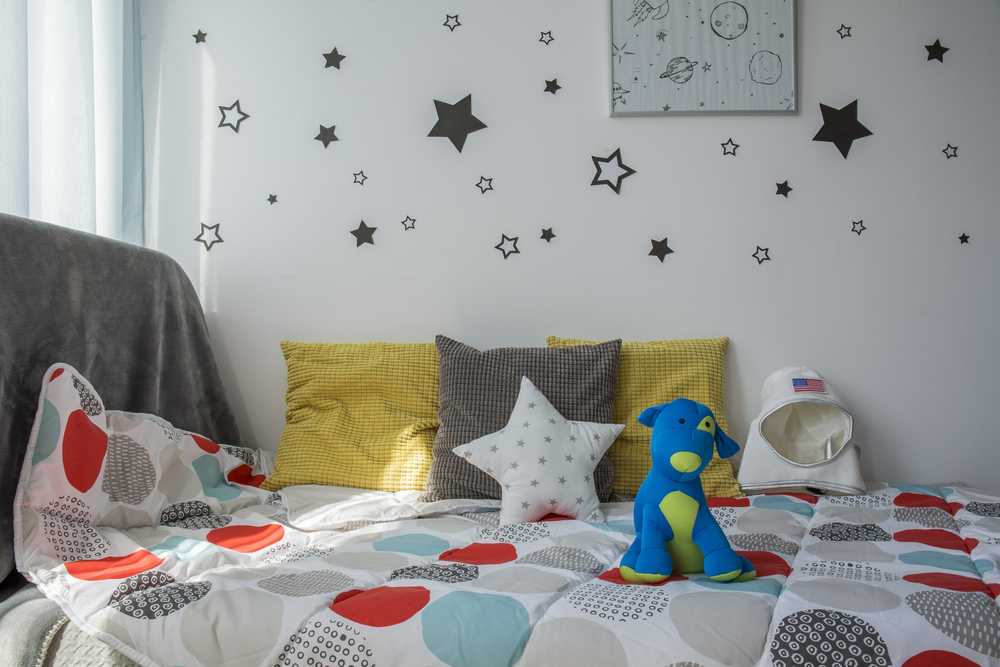 The nights are getting longer, so make the most of the extra time spent indoors with your little monster, keeping them as comfortable as possible with our range of furniture, wardrobes, children's bunk beds and other accessories. It won't stop them from bouncing off the walls, in fact it may even encourage them. But hey, that's children for you.
Cosy bedrooms are built around the bed, so let's start with that. Out of our wide range of children's bunk beds, the grey Julian Bowen Pluto Midsleeper Bed is one of our favourites, with a stylish, smooth, grey finish. It has a nifty little ladder for the little one to scramble up, hopefully tiring themselves out in the process, and it even comes with a little play space underneath. Perfect!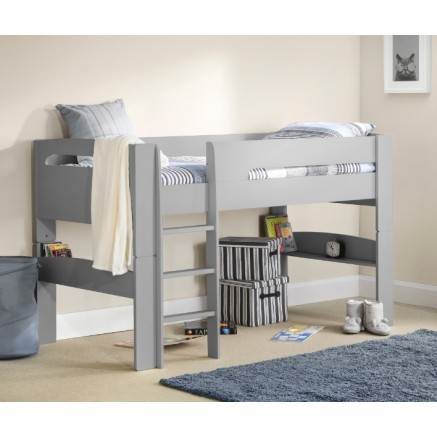 Of course, all that play will encourage lots of toys to be left about. And if you've ever stood on an action figure, well, you'll know it's the opposite of cosy. So why not check out our range of play boxes and storage units that not only look great, they'll (hopefully) reinforce the idea to your child that putting their toys away is part of the play time experience.
Inspire your child
Then there's our collection of stylist, elegant bookcases. It's often said that reading gives us someplace to go when we have to stay where we are, which may be vital during those winter storms. A bookcase will not only brighten up your child's room and keep all their favourites in order, it'll encourage a wonderful hobby that enriches the imagination and helps with cognitive development.
Of course, all that reading might make your child into a budding author, in that case they may also need a play space for the mind. Our selection of desks are built to accommodate various room sizes and shapes, including pull-out desks, matching desk and chair pairs, desks with drawers and shelves. Meaning there is plenty of opportunity to write that short story, or scribble and colour away, with the storage space to keep it tidily in place.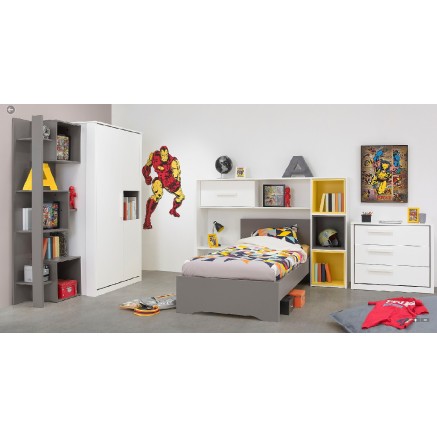 Keep them safe
…as well as snug. Our sprung and memoflex mattresses are carefully crafted for the beds we provide, and are designed to be as safe as possible without sacrificing comfort.
Of course, this is only a little taste of what we have to offer. Check out Children's Bed Shop's full collection of children's bunk beds, mid sleeper beds and more for a design that you and your child see fit.