From the letter to Santa to seeing the delight on little faces when they troop downstairs on Christmas Day to investigate stockings and parcels, the season seems to embody the fun of childhood. It's fair to say, though, that adults spend more than they can afford on gifts which quickly lose their appeal. Luckily, we have a great range of practical gifts available at Children's Bed Shop which kids can appreciate all year round. For example, how nice would it be to explain to your son or daughter that the Steens for Kids mid sleeper from Children's Bed Shop was actually a goodnight hug from Santa that lasts all year round?
1. Steens for Kids Mid Sleeper and Other Beds
This robust mid sleeper would make an attractive and practical gift. It has safe curved edges and an integrated ladder for the fun of climbing up to bed. The bed also accommodates a chest of drawers and a pull-out desk, which is handy for keeping bedrooms tidy while occupying minimal space. Steens also manufacture exceptional high and low sleepers which offer a similarly practical solution to your child's bedroom and storage requirements. And the best part? A cool space underneath perfect for their top secret den.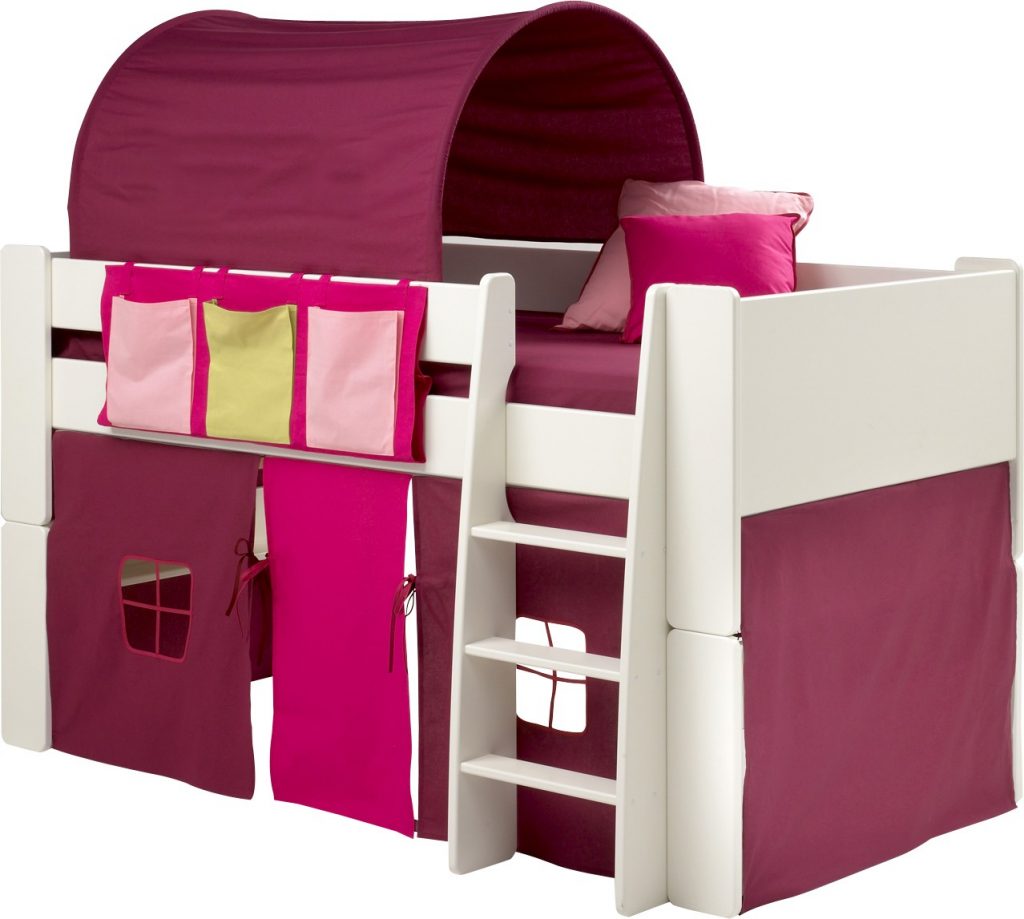 2. Julian Bowen Stella Low Sleeper
We also carry sturdy and prettily pink low sleeper beds from the prestigious Julian Bowen range, which will add a charming flourish to a little ones bedroom. Also available in blue, these beds are a safe height for smaller children and provide an excellent and secure night's sleep. These cute options are accompanied by a large variety of additional Julian Bowen bedroom furnishings and accessories which also would make very welcoming Christmas present.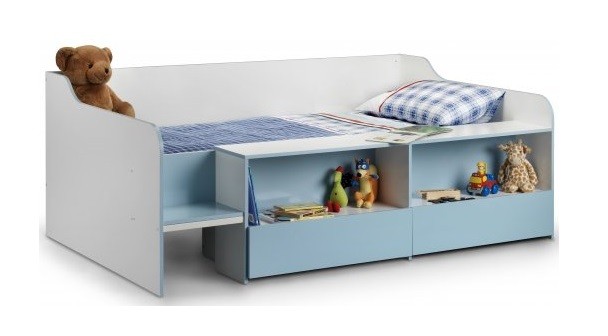 3. Gami Cabin Bed
The Gami Hangun Cabin Bed is crafted from solid particleboard with a charcoal oak-effect veneer, which will give a sophisticated look to a child's bedroom. It is also accompanied with fitted drawers, a cupboard, shelving and a pull-out desk, making it as functional as it is fun.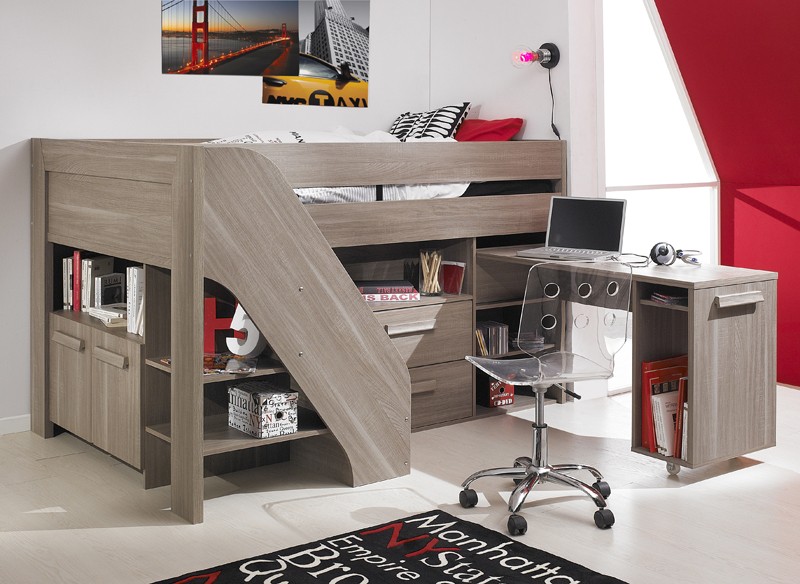 Whichever bed you choose, it will be complemented by a wide range of competitively priced bedroom furnishings and accessories to give your child the perfectly coordinated sleeping space.
4. Steens Bedroom Slide
These fun slides are available in a variety of colours and styles to accommodate most bedroom decors. They attach to Steens mid sleeper beds to provide a fun exit from bed on waking every morning. Reasonably priced, they represent a durable and enjoyable gift. If this doesn't make them want to get out of bed in the morning we don't know what will.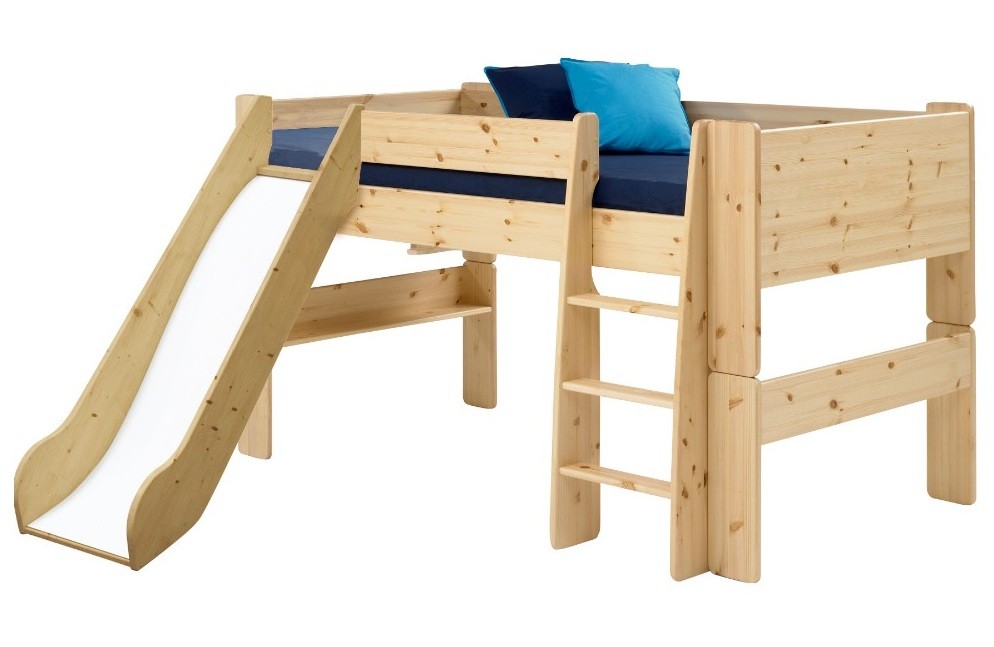 5. Kidsaw Mini Armchairs
These enchanting mini armchairs come in a variety of colours and fabrics, including pink patchwork, blue patchwork, blue and white stars and red and white spots, and they will enhance any bedroom. Padded for comfort and soft to touch, the chairs have a strong frame and are designed for safety and durability.


6. Kidsaw Play Boxes
These innovations from Kidsaw combine the fun of toys with the practicality of a storage unit. Coming in a kitchen version and a Formula One racing version, the play boxes are multi-functional, providing kids with the equipment and space to play imaginatively while doubling as neat storage boxes to store the toys safely and neatly in after use.
7. Kidsaw Desk and Chair
This desk and chair workstation set is designed for small children and comes in a number of colours, including white, pink, blue and blush. Comfortable, strong and easily assembled, the set has added features such as a chalkboard hidden under the lid.

8. Steens Pedestal Desk
This solid white desk matches the Steens for Kids' Collection, but it is also perfect as a standalone piece for any bedroom, providing kids with a sturdy and attractive study space.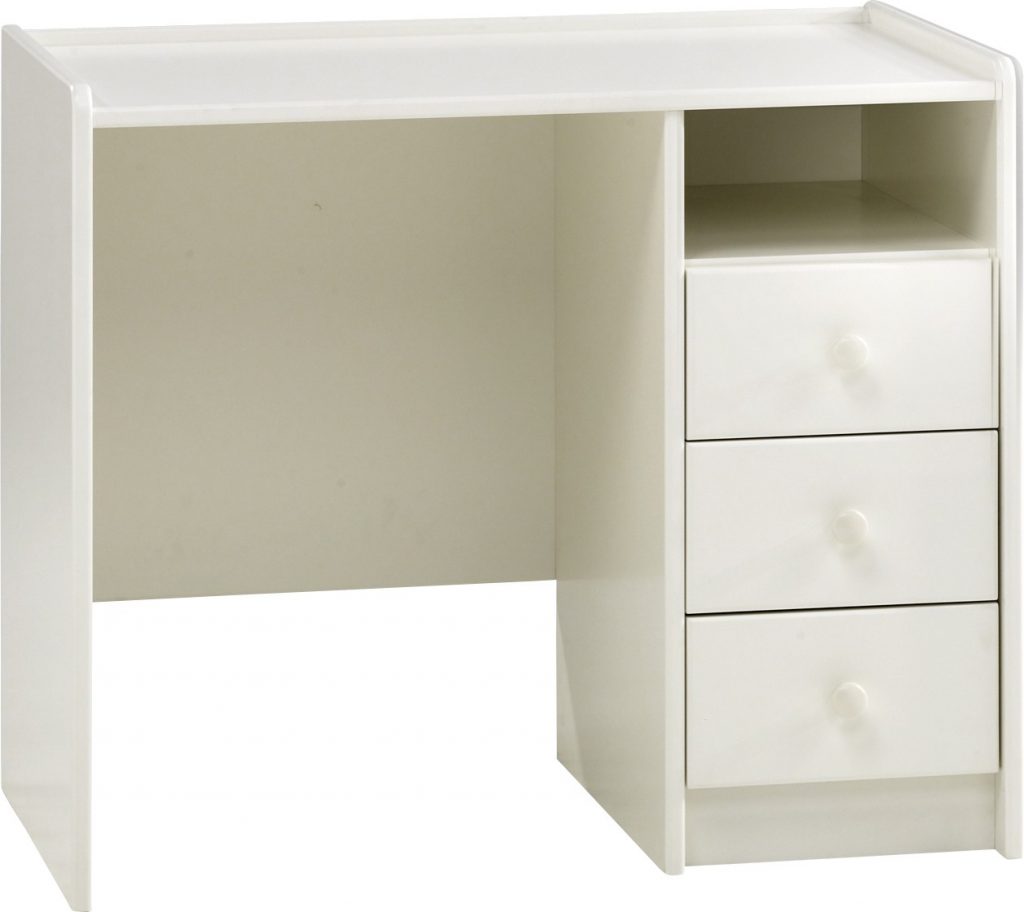 Why not take a look at our children's bed and furniture range and see if you can't find a fun, long-lasting and thoughtful gift to give them the peaceful nights and tidy bedrooms that will keep them healthy and happy all year round?