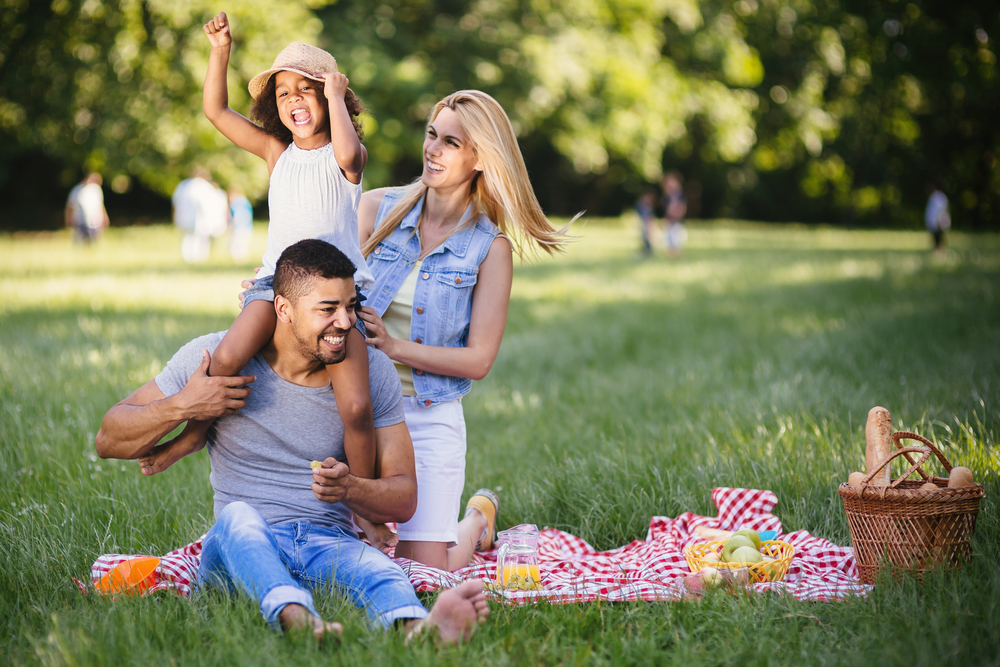 The sunny days have finally landed, and the cool weather is well and truly behind us. We want to take advantage of the warm weather and fresh air, so we have put together this guide on some activity ideas for sunny days. Whether you fancy a picnic in the park or you're planning a huge clear out ready to freshen up your kids' room with a new white mid sleeper cabin bed we have you covered.
Beaming sun rays are few and far between in the UK so we must make the most of the dry weather and look for things to do outside as a family. Below are some examples of activities you can enjoy in the sunshine with your little ones!
Picnic in the park
Use a picnic in the park as an excuse for a little break for mummy and daddy. While the kids run around in the glorious weather you can finally sit back and dive into that book you've been wanting to read, you too can use this activity to lounge in the grass with an ice-cream.
Remember it is important to use sunscreen to protect your children so you can drift off for a little afternoon nap as they build daisy chains and chase each other around the park. This activity doesn't need to be complicated, pack some sandwiches, outdoor games, a good read along with your blanket and you're all set to experience a picnic in the park!
Bike ride
What better way to enjoy the great outdoors than to go on a family bike ride? This is a fun way to not only spend a day in the sun but to exercise and maintain a healthy lifestyle. You could rent a bicycle made for two to carry younger children and pedal off on refreshing scenic routes taking in the surroundings and nature of your bike ride. Check out some walking and cycling routes here.
Car wash
Washing the family car seems like a pretty great way to bask in the sun as well as getting some chores done. It's all hands on deck to clean the 4x4! Many of us have fond childhood memories of helping wash the car which would often end in a water fight getting drenched with the garden hose.
However, if it is done properly, regular car washing can extend the life of the exterior paint and will also look the part when the sun rays are bouncing off the bonnet. This is not only a good way for children to earn some extra pocket money but ticks one job off the long list of chores whilst preoccupying them for a few hours!
Yard sale
Summertime is the perfect time to have a good clear out and set up a yard sale. Entertaining children during the summer holidays can be stressful so why not take advantage of the weather and give your kids a creative project to get stuck in to.
Not only will this keep them amused for a day, but it finally allows for a clear out of all the unwanted toys and games that have been stuffed under their low sleeper cabin bed. Once all the clutter is cleared, set up a stall outside or go to a local car boot sale to find new homes for all the things you no longer want. This is a great way to declutter as well as a chance to make some extra cash to redecorate or buy new toys!
Perhaps it is time for a new Steens bed as they may have outgrown the white mid sleeper cabin bed, they had last year when you revamped the bedroom. So, use the money you make from the yard sale to go towards a new bed for their summer bedroom. There are plenty of Steens for kids available if you are looking for new children's furniture, it might also be worth checking out the current Steens bed sale offers in our previous post to get some inspiration as well as fantastic prices!
Let us know your plans and which activities you'll be enjoying this summer?