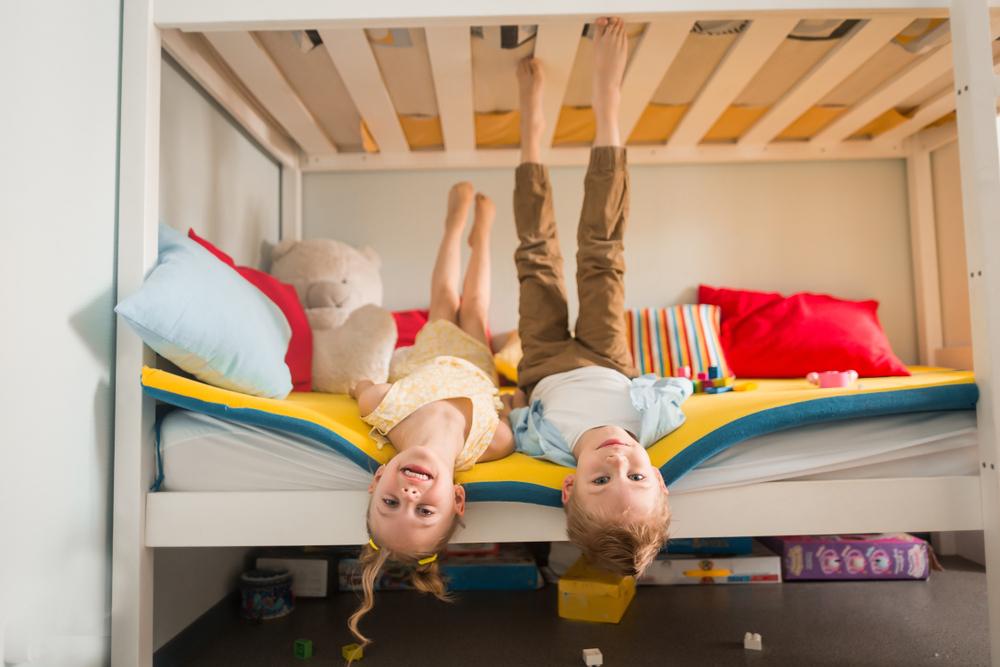 Designed to grow with your child, Steens bedroom furniture adapts to meet your space and storage needs too. The beauty of this is that you get a high-quality bed that can be expanded, adjusted, or have parts replaced over its lifetime. Your little one gets a bed that changes to meet their functional needs, at the same time you know they are sleeping soundly on one of Steens bunk bed, beds, mid or high sleepers.
Referred to and respected as 'modern day carpenters,' Steens craft their furniture with care. Choosing only high-quality solid pine and other materials that respect the environment, the range is constructed to last. Safety is a priority, and all of Steens designs comply with major standards, giving you peace of mind that your children will sleep soundly and safely.
If you're considering a Steens for kids bunk bed, the basic idea is a modular furniture system built in a variety of styles of materials. You choose from a selection of colours and laminates. Designs are modern, stylish and offer the most up-to-date trends. Incredibly, a single bed module can be built into a Steens bunk bed, a mid-sleeper or a high sleeper depending on the adaptions you add. Your child's individual needs can then be built in by the accessory choices you make.
Steens desks, shelves, drawer units, headboards, under-bed drawers and even slides can be added to create your own perfect sleep system. You can consider Steens for a bedroom that requires careful space saving ideas. You get to build the bed you need, without compromise. Cleverly designed storage features mean your children can keep their own toys neat and tidy when not being played with and you can relax knowing everything is in its place! No matter what the size of the room, Steens bedroom furniture for kids really does have everything your child needs to sleep well and that you need to keep them organised!
In many homes, bunk beds are a practical choice for shared bedrooms, freeing up valuable space. If you are going to consider Steens for a kids bunk bed, there are many viable options. Because Steens bunk beds are modular, they are more flexible than traditional bunk beds. Steens bunk beds can be moved apart, returning them to a single bed module if the children are moving to separate rooms or you want to create sleepers within the existing bedroom.
Adaptions can be made to adjust the single bed module into a mid-sleeper or even a high sleeper. You can then consider other aspects of Steens furniture systems to create shelves, bookcases and desks, completely updating and altering the original investment and at the same time creating new sleep systems for your children. It makes it worthwhile taking time to consider Steens for kids bunk bed given the options you have to create new possibilities as the children grow.
There are many things that make Steens bedroom furniture stand out, high-quality craftsmanship, good quality resources and stylish designs that you and your children will love. If you are close to choosing a Steens bed or have a few questions, get in touch and we can find just the answers you are looking for.