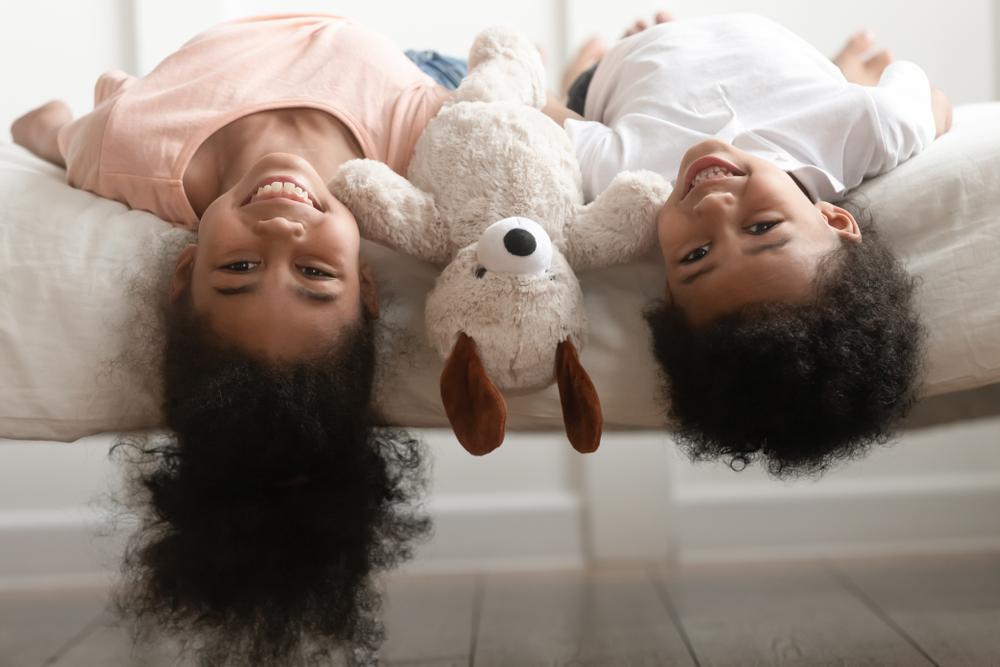 Lots of parents come to us when choosing a bed for their child as we are one of the only companies in the UK that specialises in children's beds and children's beds alone. As a specialist, we do of course have a list ready and waiting for you to browse through, covering our top picks! These include children's cabin beds and mid sleeper beds, children's loft beds, high sleeper beds and children's bunk beds. All of the children's beds that we sell are made by well-known and trusted brands such as Julian Bowen and Steens. Keep on reading to see our list of top picks.
Julian Bowen Pluto Midsleeper Bed in Dove Grey
A mid sleeper cabin bed is a bed that is raised off of the floor and which has steps or a ladder. A mid sleeper cabin bed has space under the mattress which can be used as a place to store everyday items or even as a den. The Julian Bowen Pluto Midsleeper is sturdy yet also smart and stylish so it will definitely enhance the look of any bedroom. The ladder can be assembled to fit either the left- or right-hand side of the bed and the bed can easily be converted to a single bed if necessary. Although this bed may look as if it will suit the décor of a boys bedroom more than a girls bedroom, it is suitable as a girls mid sleeper too. This mid sleeper cabin bed is ideal as either a boys mid sleeper or a girls mid sleeper because you have the option of adding a Pluto Play Tent in either blue or pink to create a den for your little one to play in.
Steens Memphis UK High Sleeper Bed in Solid Plain White
A high sleeper bed is a bed that is raised higher off of the ground than a mid sleeper bed. It is suitable for slightly older children aged six and above, who are looking for even more adventure and excitement come bedtime. Considering that the space between the floor and the mattress is greater than that of a mid sleeper bed, you can fit even more in it! This high sleeper bed has some optional extras such as a Low Bookcase, a 3 Drawer Chest, a Pedestal Desk and even a Low Wardrobe. How convenient and functional is that?!
Julian Bowen Campervan Bunk Bed
Bunk beds are essential if siblings are sharing a room or if your child has a lot of friends who sleep over on a regular basis. Do your children love all things that drive? Then they will find the design of this themed bunk bed simply amazing as it is built to resemble a classic campervan. It features a cool surfboard style ladder, a steering wheel and very detailed paintwork to make it look as realistic as possible. This bed will also add a pop of colour to any bedroom.
Why not explore our website where you'll find a large selection of single beds and low sleeper beds and captains beds in addition to the types of bed mentioned above.