Choosing the perfect bed for a tween can be tough. The age between childhood and adolescence, typically between 8-12, is a time of change and growth for your child, and it's likely that children in this age bracket aren't going to find novelty race car beds as fun as they once were! If you're struggling to find a new bed for your tween and you're not yet ready to buy them an adult bed frame, we have a range of great beds from low sleeper cabin beds to high sleeper beds that are perfect for later childhood.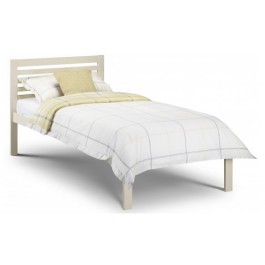 Julian Bowen Slocum Bed in Stone White
This single slocum bed by Julian Bowen is a great choice if you're looking for a simple style and high quality frame. This bed's sturdy wooden frame and neutral shade is ideal for older children who want a bed with a more grown-up style, and it also comes equipped with a sprung slatted bed base for mattress support and extra comfort.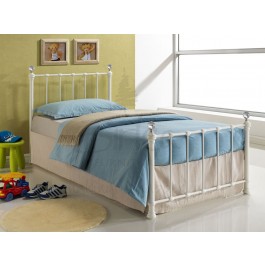 Birlea Jessica Bed in Cream
If you have a tween that's into all things glam, this Birlea Jessica Bed is the perfect option. The bed features a stylish metal frame with crystal detailing on the corners of the base, and the cream shade means it's versatile enough to match any bedroom's decor.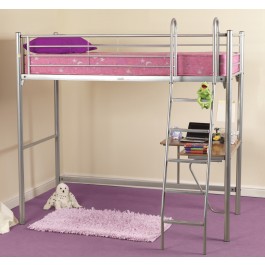 Sweet Dreams Opal High Sleeper Bed
The opal high sleeper bed by sweet dreams is a handy choice for bedrooms that could do with some space saving options. The high sleeper design leaves space for the built in desk attached to the frame, giving your tween a special spot to get their homework done. The space under the bed also leaves plenty of room to store any bits and bobs, or even to create a small reading den as a way to add a creative element to your child's room.

Julian Bowen Cookie Cabin Bed in White/ Charcoal
A bed with a really unique style as well as plenty of storage potential is the cookie cabin bed by Julian Bowen. This bed has an innovative design, featuring three storage drawers, a cupboard, a shelf and desk all integrated into a sleek white and grey finish, making it an ideal choice for tweens that are prone to cluttered rooms!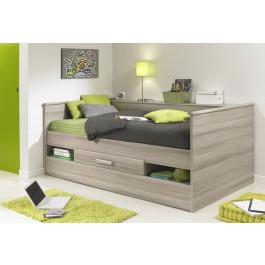 Gami Montana Combined Low Bed in Grey Oak
Another bed with a lot of handy storage is the Gami Montana low bed in grey oak; a comfortable bed featuring a modern, stylish design and built in shelves that are perfect for storing laptops, I pad's or bedtime books.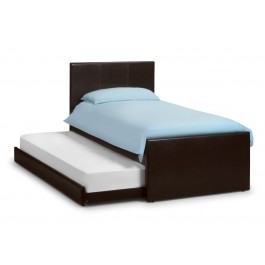 Julian Bowen Cosmo Guest Bed
For pre-teen's who are never apart from their best friend, the Julian Bowen cosmo bed is bound to come in handy. This bed comes equipped with a guest bed, which easily slides out from the frame and provides a great sleeping solution for the many sleepovers your child will have over the years. This bed also features a luxurious faux leather finish and a sophisticated design to ease their transition into their teenage years!