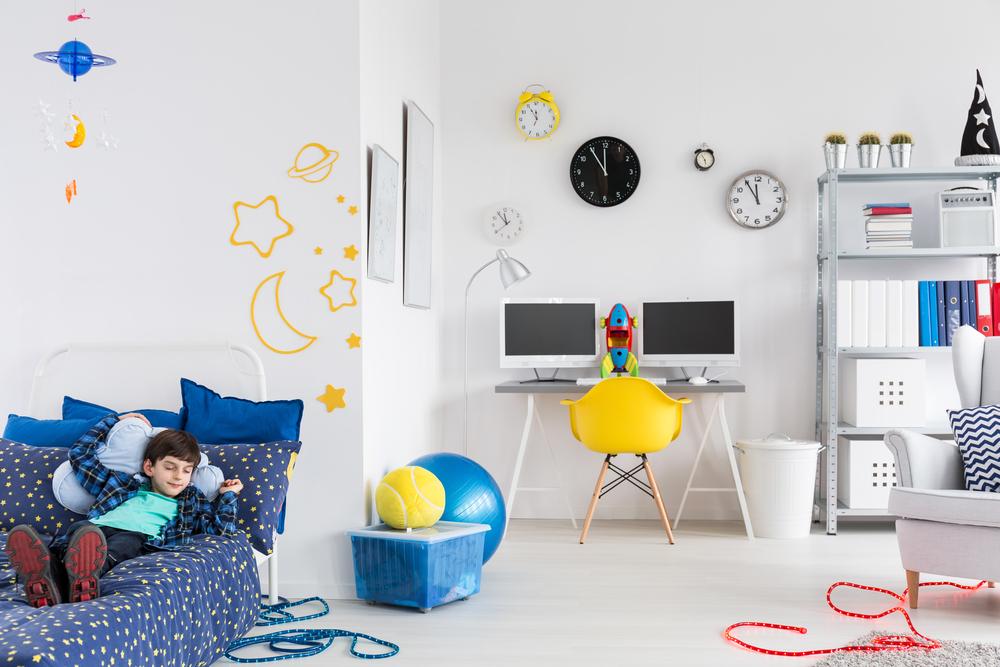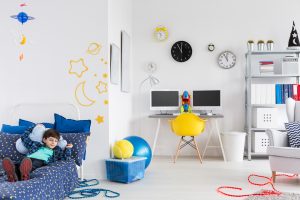 The ideal children's room is about so much more than just their bed. The right colours on the wall, the best carpet or rug to make it cosy and the other furniture, which can really make a room into a safe, versatile space for your child.
Children's beds come in many shapes and sizes, from bunks beds to cabin beds and even themed beds. The bed you ultimately choose will depend on the size of room available and the needs of your child. The other bedroom furniture you will require may vary depending on which sort of children's bed you choose and the storage incorporated within it.
Bedside furniture
A bedside table is a great idea. A lamp placed at the beside children's beds can help provide the low lighting ideal for bedtime. Whatever you choose can also provide storage, whether that's some drawers for clothes or shelving for books.
Chests of drawers and wardrobes
Whatever style of room your child would like, they are also going to need somewhere to store their clothes. There are chests of drawers to suit any space, from small to big and short to tall. If the room has enough space then bedroom furniture such as a wardrobe is the perfect way to store clothes that have been ironed and need to be kept neat. Some wardrobes also have drawers as part of them so can store several types of clothing.
Desks
Depending on the age of your child, a desk will become an essential item. As they progress through school, children will be required to complete more homework. Some desks will include shelving, cupboards or drawers for storing homework essentials.
Bookshelves
Bedtime reading is an important part of winding down to sleep so having books to hand can be really helpful. There are different styles of bookcase to suit a range of ages or neutral to fit any decoration scheme, which may be sensible to suit your child as they grow older.
Storage
Some of the furniture discussed above are forms of, or incorporate, storage, but with most children there will always be more required! For younger children toy storage is vital. The right storage unit can help transform tidy up time from a battle to a fun game. As children get older they may need storage for their own interests, whether that's reading, crafts or gaming. Neutral storage may be less fun for young ones but could have a longer life and suit the room as your children grow up.
A child's room can be completed and made personal to them using other bedroom accessories, so look carefully for items to suit your child as they are now, but also to grow with them.