Choosing the Best Mattress for your Child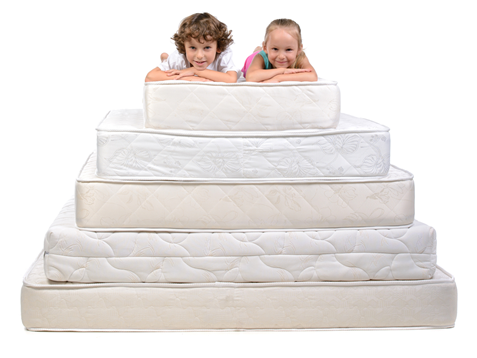 When choosing a mattress, in general, the more coils a sprung mattress contains the better the support it will give. However, you may find that other factors are more important for your individual child. If he or she wets the bed, for example, you will need to prioritise hygiene and choose a mattress with a washable cover.
If your little one suffers from allergies, you may need a hypoallergenic mattress. A restless sleeper may benefit from the weightless feeling of a memory foam.
You also need to consider budget and the size of mattress needed for your child's particular bed. To find out more about the different mattress options we stock, read on.
Junior-Size Single Mattresses
We stock junior size 70x140cm mattresses from the reputable supplier Kidsaw. We have foam and quilted sprung options available. Both provide support and comfort and are hygienic and anti-allergenic and the quilted one is moisture-resistant. The mattresses both come with removable and washable covers.
The junior mattresses are designed for use with toddler-size junior beds, which are perfectly designed for your child's first bed. Junior mattresses are great for a snug fit, transitioning your little one from a cot to a "grown-up bed" with maximum ease.
If your little one tosses and turns in the night then Memory Foam can provide the best possible night's sleep, no matter how much they move. This mattress will ensure your little one is supported and cosy the whole night through.
European-Size Single Mattresses
Many of our beds, such as the Thuka Trendy range require European-size mattresses.

Browse our range of mattresses that are compatible with Thuka, Gami, Stompa, Parisot and Steens beds.
We also stock the fantastic Stompa Memoflex mattress, which is designed to European measurements. Our European-style mattresses in pocket sprung or quilted options for extra firmness are fantastic.
UK-Size Single Mattresses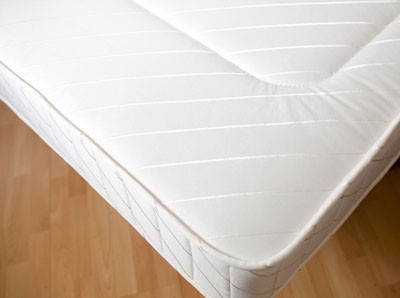 The standard UK-size mattresses measure 190x90cm and we stock mattresses in quilted or pocket sprung options. Our sturdy quilted mattresses provide extra firmness and support, giving your little one a restful night's sleep whilst being fully supported.
Mattresses Suitable for Mid-Sized Sleepers, High-Sleepers and Bunk Beds
If you have decided upon a high-sleeper bed for your child, you will need to order a thinner mattress which will measure around 6" in depth to ensure the rail remains high. These mattresses are compliant with current health and safety standards for high-sleepers and top bunks.
All our mattresses are designed with comfort, support and hygiene in mind. If you are buying a Julian Bowen bed from us, you can choose a complimentary Julian Bowen mattress which is double-sided with a specially designed coil structure for optimum comfort and superior support. This mattress is suitable for adults too.


Some of our mattresses are discounted when bought within a bed package and we also allow you to choose the type of mattress too. What are you waiting for, find the perfect bed and mattress for your child today!