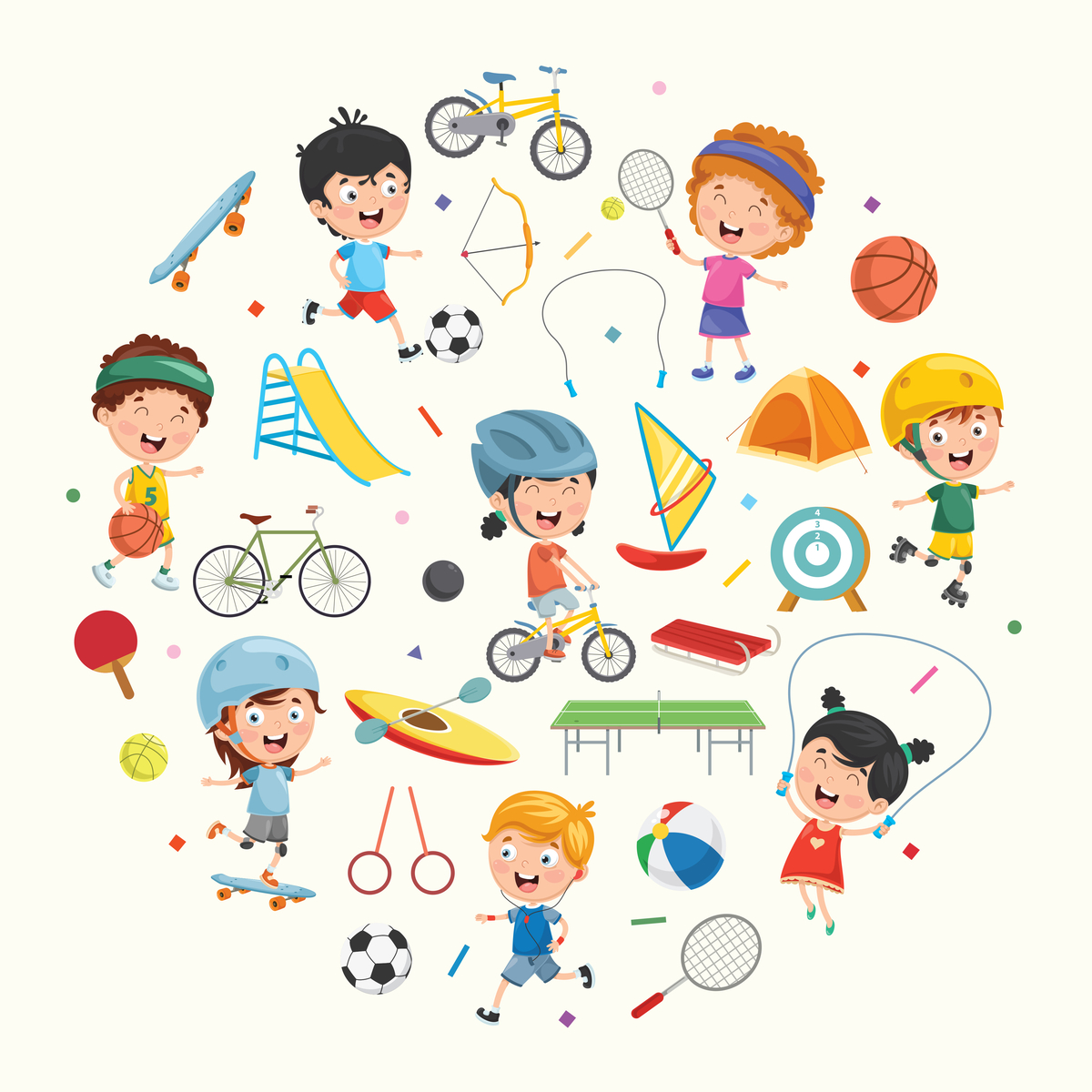 With the arrival of the New Year, it's natural to start eagerly looking for ways to make the next 12 months even better than the last.  For many of us, to realise our aspirations for a happier, healthier life, we need to change our lifestyle. It might be something simple (like eating less sugary, fattening foods) or something drastic (like sticking religiously to a personalised training and diet plan). Whatever it is, this period of self-reflection typically produces positive results and leads us to also think about the lifestyles of those closest to us - our children.
One year older and growing all the time, if they're aren't already participating in some kind of physical activity, it might be the time to introduce them to a new sport. It's a great way to ensure your child gets the vital exercise they need. (We've already written about the importance of regular exercise here.) But, when they're starting their very first sport, it can be difficult to gauge how long their interest will last.
A little bit of trial-and-error is probably unavoidable. The sport their closest friends at school love - which they insist on taking part in too - might not deliver them the same kind of joy. To give you the best possible chance of selecting the right sport straight away (and avoiding the cost of your child starting and then quickly abandoning an activity) we've summarised the appeal of three of the most popular activities and recommended some useful tools.
Swimming
Swimming was the most popular physical pursuit for kids aged between 5 and 10 (and the second most popular for kids aged 11 and 15). It's easy to see why. Being able to swim is an important life skill and a prerequisite for spending time in the pool or on the beach. It helps improve cardiovascular endurance and builds strength. Although it's an individual sport, lessons normally take place in a group which allows for some - if limited - psychosocial benefit.
Cycling
Cycling is popular for largely the same reasons as swimming - many see being able to ride a bike as an important life skill that is best learnt young. It improves health and gives children the means to travel further distances than they would be able to otherwise - on their own or with a group of friends.
Football
Football continues to appear at the top (or near the top) of the list of most popular sports for children in the UK. In a football-obsessed nation, this is no surprise. Its popularity is, in part, explained by the challenge of testing the limits of your endurance, speed and agility. But the psychosocial benefits of training and competing as a team are an important draw too.
While this is far from an exhaustive list, we've tried to give you an insight into a selection of the UK's most popular sports. If, however, all of these activities have failed to pique your child's interest, there's an extremely useful resource that might be able to lend a helping hand.
The Healthy Sport Index allows you to rate the importance of three different criteria - physical activity, safety and psychosocial benefits - and gives you a list of sports to choose from in order of their corresponding suitability. It also factors in gender too.
Bear in mind that this tool is primarily targeted at a US audience so don't be surprised if it introduces you to a range of fiercely American sports like baseball and cheerleading. And, of course, try not to roll your eyes too hard if 'soccer' pops up as an option.
Taking up a new sport is bound to lead to exhaustion. To make sure they get a solid night's sleep to rest and recharge, get them a comfortable bed that snugly fits the dimensions of their room. Regardless of your taste in interior design - or any practical limitations - we've got a comprehensive range of products that can cater to all possibilities: from simple low sleeper beds to more complex children's midsleeper beds with in-built storage.