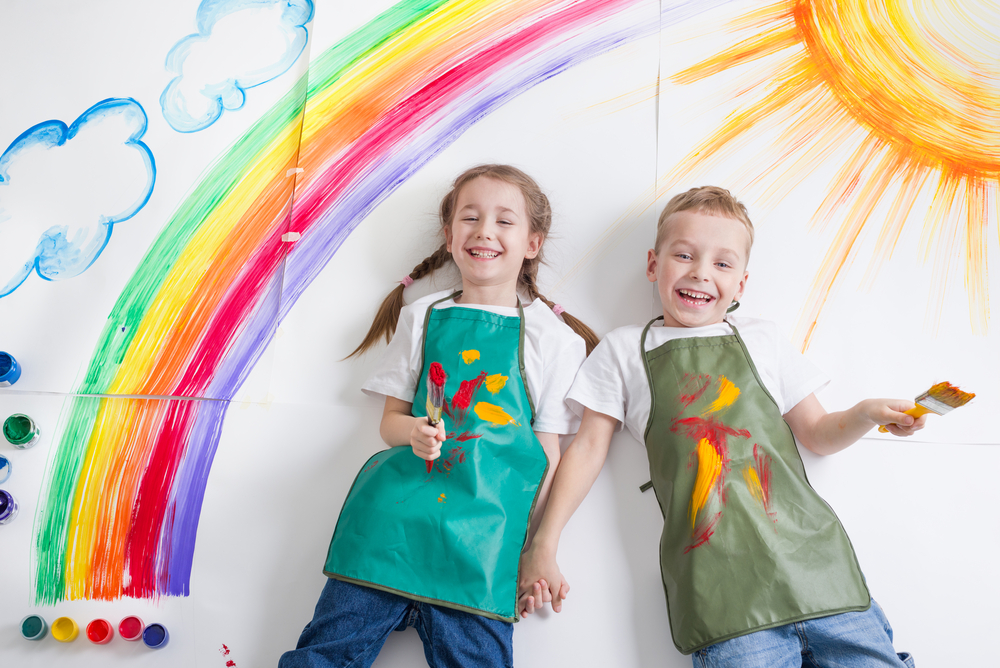 The bedroom is a place our children spend so much of their time, so why not make their experience even better by creating a room they'll love! If you have a child that loves everything artistic and imaginative, it's important to encourage this as much as possible by giving them an inspiring bedroom space. Here at Children's Bed Shop you can buy stylish children's furniture and beds that are perfect for imaginative little ones. Take a look at our top tips for creating a fun bedroom for your child!
Find the perfect bed
The main element of any bedroom is the bed itself, and luckily there are plenty of brilliant styles to choose from for children. One of our new arrivals here at Children's Bed Shop is the Julian Bowen Orion Bunk Bed, a fantastic contemporary bunk bed with plenty of storage space. The best thing about this bed is the potential for your child to decorate the built in storage shelves with whatever they like. This gives them the freedom to get creative with how their bedroom looks, displaying their favourite toys and photos without making too drastic of a change.
For beds that really stand out, you might want to consider our range of themed beds! Styles such as the London Bus Bunk Bed are sure to bring some creativity into any child's bedroom, and keep your imaginative little one occupied for hours.
Have fun with colour
If your child's bedroom is looking a bit dull and drab, consider brightening things up with a splash of colour. Pick some new shades to paint the walls with - this might mean choosing their favourite colour, or using colour psychology to pick a calming or confidence boosting shade. Use vibrant furnishings such as rugs, curtains and bedding to further brighten up the space, and don't forget to let your little one help with the decorating! Read our advice on why you should let your child help decorate their room here.
Encourage creativity
Lastly, one great way to create an inspiring room for your child is to actually encourage them to get creative in their bedroom. This could mean putting up a wall sized chalkboard for them to draw on, helping them create a photo collage that they can add to through the years, or simply just setting up an arts and crafts area in the room.
Reading dens are also a great way to help spark your child's imagination, and can be created easily with beds like our Steens Memphis midsleeper with tent. For this, just set up a cosy den in the tent area of the bed, with bean bag chair, blankets, fairy lights or a night light, and a selection of their favourite books.
To see the rest of the children's beds and bedroom furniture we have at Children's Bed Shop, shop our website now!