There's so much choice when it comes to children's beds, it can often be hard to choose a style that you know your child will love. Luckily, here at Children's bed shop we offer a range of frames with stylish, versatile designs perfect for every age. If you're looking for something different however, take a look at our guide to some of our favourite themed beds, from the London bus bunk to the Steens tent, giving your child's room that fun finishing touch!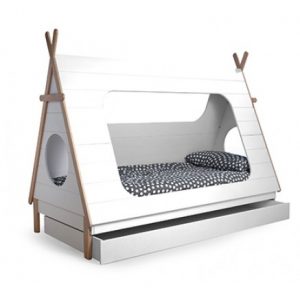 The Tipi Cabin Bed
A new arrival at Children's Bed Shop, the Tipi Cabin Bed is the perfect way to add a fun element to any child's bedroom! Made with high quality pine and finished with a cool white design, this beautiful bed is adventurous yet still versatile enough to fit in any room. The tipi bed also comes with the option of an underbed drawer, and a matching desk and bookcase to really bring the theme together.
Steens For Kids Knight Tent
Give your little knight's bedroom a medieval makeover with this amazing Steens tent. This tent can be attached to the Steens midsleeper, giving it an instant splash of colour if their room could do with a quick update. The Steens tent also transforms the underbed space into the perfect hideout for your child, and gives a great solution if you're looking to store some objects to optimise space.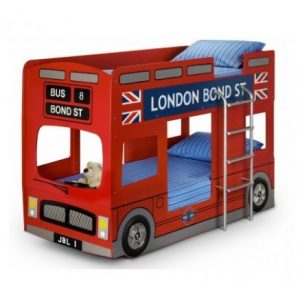 Julian Bowen London Bus Bunk Bed
Take your child's room to Bond street with the Julian Bowen London Bus Bunk Bed! Perfect for shared bedrooms, this frame's fun, bright red design will instantly brighten up any space and spark your little one's imagination.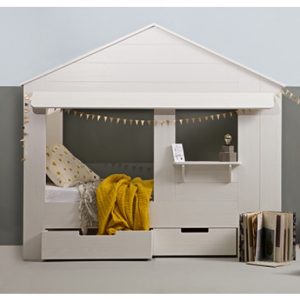 House Cabin Bed
Another new arrival, the House Cabin Bed can make make a beautiful addition to your child's room. The chic, scandi inspired design is ideal if you're looking for a more minimalist look, and comes complete with a roof, skylight, windows and window sill for a really homey feel. There's also the choice of adding some underbed drawers for a perfect storage solution, ensuring their space stays neat and tidy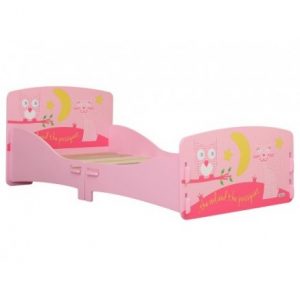 Kidsaw Owl and Pussycat Junior Bed
Introduce your child to everyone's favourite nursery rhyme with this Owl and The Pussycat themed bed by Kidsaw. If you have a little girl that loves to read, she'll love this beautiful bed with girly pink shade and painted illustrations inspired by this classic children's story. This bed is also incredibly easy to assemble, made up of a slatted base and pieces that simply slot together without the need for screws or complicated instructions.