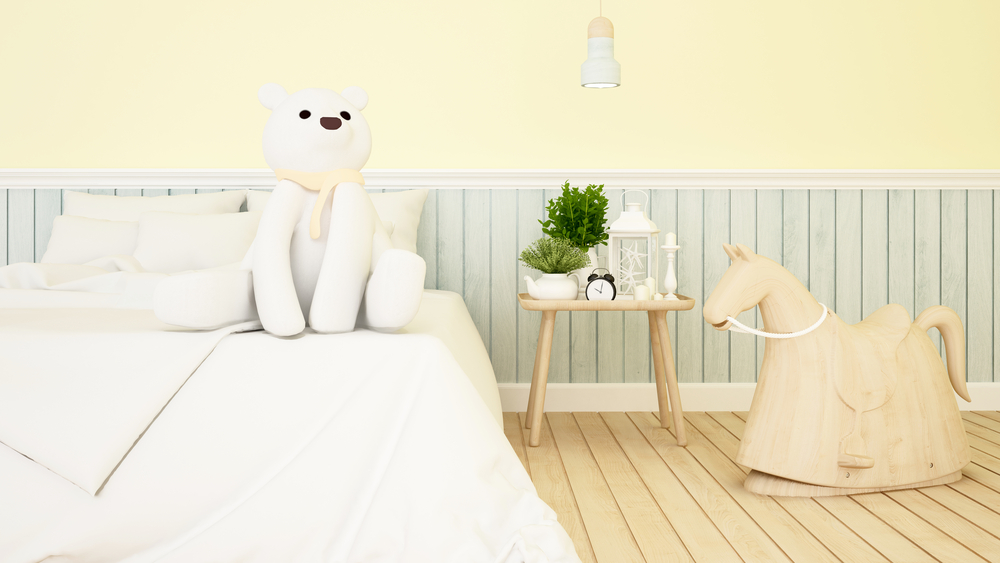 There's lots of reasons a gender neutral kids bedroom might be something you're considering. If you have multiple children of different ages, designing a room to be gender neutral is a smart move if you need to pass each room onto your other kids as they grow up. Non gendered designs are also a great step towards avoiding any gender stereotypes, and stop you from pushing certain colours or themes onto your child. Here at Children's Bed Shop, we have plenty of brilliant styles such as the white mid sleeper cabin bed or neutral themed beds to choose from. If you're thinking about making your child's room a little more gender-neutral, make sure you read on for some inspiration!
Find the perfect bed
The bed is the main focal point of any bedroom, so it's always important to choose it wisely! When designing a room that's suitable for both girls and boys, avoid colours such as pink, purple or blue, along with any typically gendered themes like a princess design. Beds which work well include the Steens white mid sleeper cabin bed which looks beautiful with any colour scheme. If you prefer a more traditional wood finish, beds like the Julian Bowen Barcelona bed should be right up your street, whilst themed beds like the tipi cabin bed are an option that's gender neutral but with a fun element too. The Julian Bowen Orion Bunk Bed is another great option, as it has a simple colour scheme but also comes with shelf space for your child to decorate their bed with their favourite items.
Fill the room with furniture
Once you've chosen the bed, it's time to add some essential bits of furniture to the room. Wardrobes, chest of drawers, bedside tables, bookcases and other storage units are incredibly useful to have in a child's room, especially if your little one has a lot of bits and bobs. Whether you want to match your child's bed to their furniture or not, there's lots of choice at Children's Bed Shop. Our favourite picks include the Steens low wardrobe in white, which has extra drawer storage for foldable items, or the Julian Bowen wide chest of drawers which has a beautiful stone white finish. Depending on your child's age, you might want to add a desk to their bedroom such as the Gami Montana desk in bleached ash, giving them the opportunity to study in style.
Remember to accessorise
Adding accessories to a room is the best way to bring the space together and give it some interesting touches. Things like photos, cushions and rugs are all great to add to your child's. If you have a midsleeper bed, we also stock a range of tents and slides which can be added on to the bed for more of a fun aspect. To stick to the gender neutral theme, look for accessories in shades like white, beige and grey, or with a wooden finish.
Re-paint the walls
If your child's room is filled with patterned wallpaper, painted hot pink, or covered in sports stickers, re-decorating the walls is the starting place for making the room more gender neutral. Colours which work well include white, grey, beige or cream to keep the space minimal. If you can't resist some more colour, go for shades like yellow or green which also promote creativity and relaxation - always an added bonus!
To explore our full range of gender neutral kids beds, bedroom furniture and accessories, click here to shop with Children's Bed Shop now!