When picking out colours to paint the home with, there's more to it than just choosing the shades you like the look of. The colours you choose to paint with can actually have a big impact on your mood, and this can be particularly true of children's bedrooms. So before rushing to paint their room, read our guide which tells you some of the best colours for your child, along with which bunk bed, single bed or mid sleeper bed to pair with each room's decor!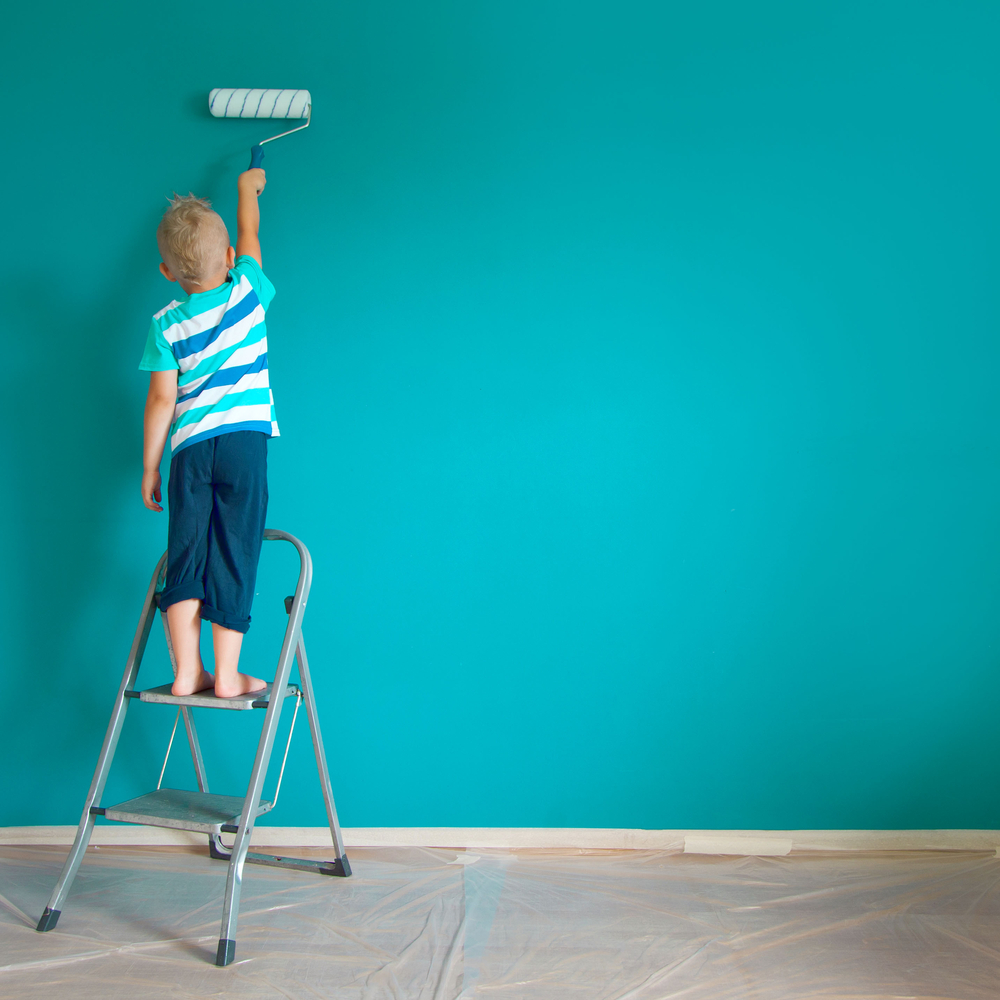 If you want to encourage a better sleep
According to colour psychology, the colour blue is one of the best bedroom shades for kids who have trouble settling down at bedtime. This cool and soothing shade has the power to slow down heart rate and promote a sense of calm. For children who get agitated at bedtime or have anxiety towards sleeping alone, painting a wall or two in a soft blue shade could help them relax and get the rest they need.
Which bed?
Since blue is such a versatile colour, there are so many bed's which will look great paired with this shade. One bed in particular, The Julian Bowen Pluto Children's Mid Sleeper Bed, comes in a stunning grey shade which will fit the decor perfectly and add to the cool feel of the room.
If you want to spark creativity
If your child's room also doubles up as a play area, reading den or arts and crafts space, you'll need a colour that helps stimulate their creative side. This is where yellow comes in! This cheery and upbeat shade gives any space a breath of fresh air, and some studies even suggest that children who learn in a yellow space have better levels of concentration and improved memory. If you choose to paint your little one's room in yellow, go for a shade that's soft and not too vibrant to avoid overstimulation, and only paint a couple of walls in this colour.
Which bed?
To compliment the yellow tones in the room, a bed like the Julian Bowen Orion Bunk Bed works perfectly with it's beautiful oak finish. This bed also has plenty of storage space and shelves for your child to keep all their favourite books and toys closeby, and spark their imagination even further!
If you need a mixture of the two
So what if you want to encourage imagination and creativity, but your child also struggles with sleeplessness? One thing you could do is pair blue and yellow together! Painting the room in both colours should even out the contrasting effects of each shade, keeping the benefits of each colour without any adverse effects.
Green is another colour that could benefit both creativity and sleep. Green has the ability to soothe the body and mind while also promoting concentration, and may even help improve reading ability. Go for a soft, light shade of green such as mint, which looks beautiful as a feature wall in a minimal white room.
Which bed?
To keep up the natural, earthy feel of a green space or balance out the vibrancy of yellow and blue, beds like the Amani UK Mission Storage Bed In Waxed Pine will work perfectly. This bed also has the added benefit helping you keep the bedroom tidy with a built in space saving solution.
To check out more of our range of single, themed, cabin bed, bunk or mid sleeper beds, click here to shop now!