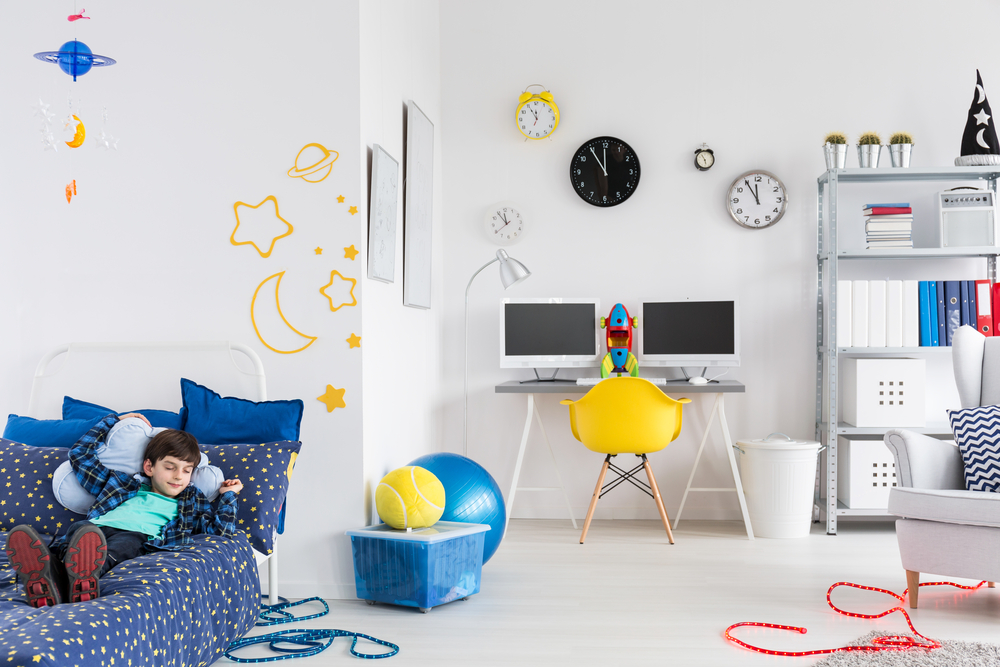 When it comes to buying the perfect bed for your child, it can be hard knowing just where to begin. There are a lot of factors to consider when it comes to shopping for children's bedroom furniture, and whether your little one has a certain interest or just needs a bed that will last them years to come, you need to be sure to find the right bed for them. From the perfect cabin bed with tent to the best simple single bed, here's our guide to choosing the best style of bed for your little one.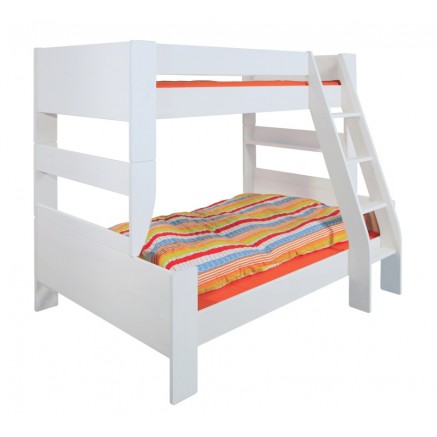 Are they sharing with a sibling?
If you have two kids that share one room, you'll need to find the best bed to accommodate both of them. The Steens For Kids Triple Sleeper Bunk Bed in Solid Plain White is a frame with a fun and quirky twist on the classic bunk bed. This bed is made from sturdy, high quality material and can even be split into two separate beds if needed.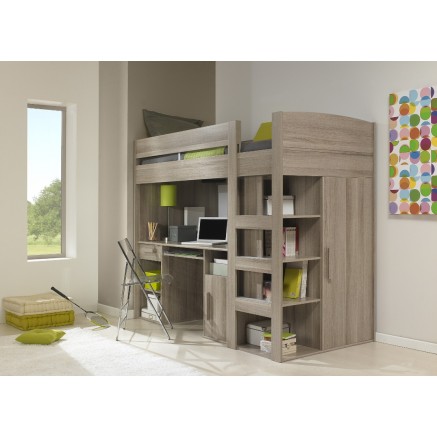 Is their room on the small side?
For kids who's bedrooms are on the smaller side, the Gami Montana Mezzanine Bed in Grey Oak is the perfect choice. This high sleeper bed comes with a built in desk and storage shelves, making plenty of space in the room for other furniture. For those who prefer a single bed style, the Amani Captains Bed with Underbed is for you, with plenty of built in storage space as well as a classic wood design.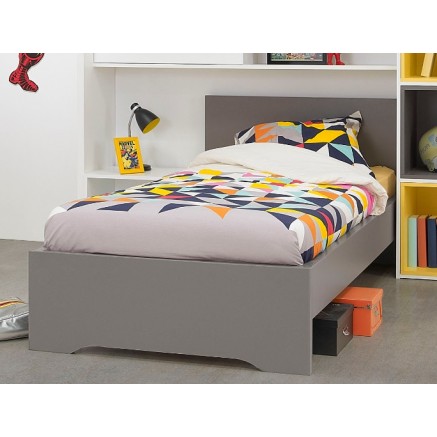 Is versatility important?
For many, investing in a new bed for your child is a big commitment, especially when they'll grow out of the style in a few years. If you have younger children or family members you can pass beds down to, choose styles that are versatile enough to fit any bedroom decor or tastes. The range of grey beds at Children's Bed Shop are perfect for this, especially the Gami Jeko Single Bed which has a sleek, contemporary appearance and comes in a choice of either grey or white shade. Another popular choice is the Steens Memphis Midsleeper which also comes in grey or white, and has the option to double up as a cabin bed with tent whenever you feel like giving your child's room an instant update.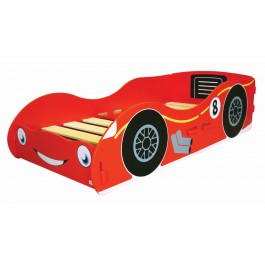 Does their room need a fun update?
For child's rooms that are in desperate need for a bit of fun and inspiration, our range of themed beds are your go-to option. Popular styles such as the Kidsaw Racing Car Junior Bed can instantly update any space and boost your child's imagination and make bedtime exciting. If you're after a themed bed with more of a contemporary style, the Tipi Cabin Bed should be top of your list, made using quality pine with a sleek white finish.
To see our full range of children's beds to find the perfect cabin bed with tent or themed bed, take a look at the rest of our products at Children's Bed Shop.