Give your child the best night's sleep with these cool children's beds!
As the festive season is almost upon us and the Christmas lists are forever expanding, why not consider a new bed for your child's bedroom. It can be a nightmare keeping their space tidy, never mind trying to house the mountain of toys! Keeping children's bedrooms tidy can often seem like an impossible task, but at the Children's Bed Shop we are here to make your life easier and to provide you with childrens single beds with all the storage options you need, whilst adding an element of excitement and adventure to their playroom.
We are confident that this selection of cool children's beds will not only make the nighttime routine a little easier but will be a massive hit with your little ones as they explore their new climbing frame and fun design. Choosing a bed that appeals to children's huge imaginations can be tricky so check out the designs below that we are sure will give you all the space-saving solutions and adventure you need this Christmas!
From childrens single beds, themed beds, fun kids beds to kids beds with storage we have you covered.
Keep it classic but stylish
Shop the Steens Memphis UK single bed in solid plain white. Steens offer this fantastic childrens single low sleeper bed manufactured from sturdy MDF with a solid plain white finish for a classic but stylish look. Steens childrens single beds are designed to accept a UK single sized mattress (90cm x 190cm) and the bed frame has pine wooden slats for an extra supportive bed base. This bed is a great option for a child's transition from a toddler to a single bed and will be sure to suit any decor.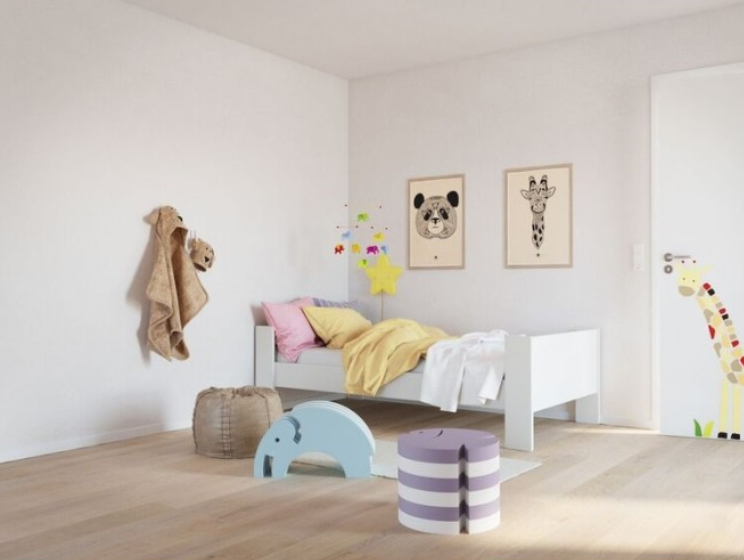 £99.00, Steens, Buy it now
Stuck for storage
If you are looking to maximise the space in a small bedroom then the Flair switch mid sleeper is the perfect option for you. It has plenty of storage including a pull-out desk, integrated shelving and drawer. To give this children's bed a modern twist it has a stylish curved ladder and is finished with either a subtle pink or blue. The colour is also reversible, so can also be used for future brothers and sisters!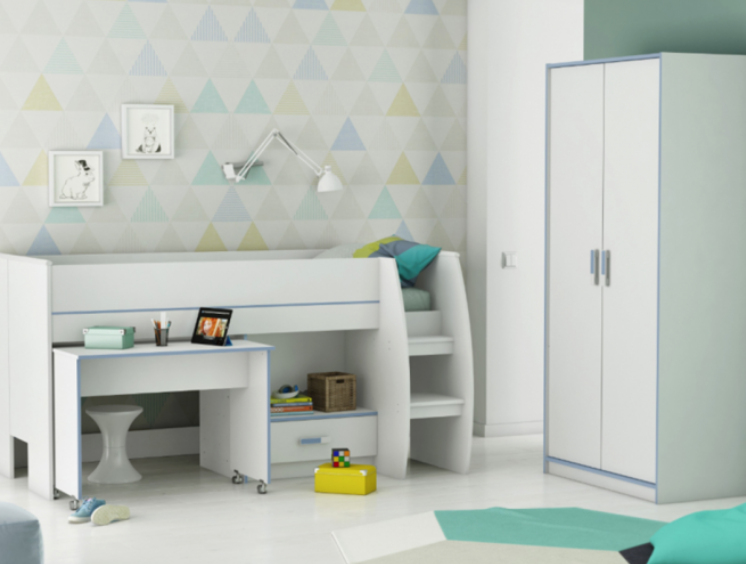 £259.00, Flair, Buy it now
Another children's bed option perfect for bedrooms where space is limited is the Kimbo mid sleeper bed featuring a pull-out desk, chest of drawers and shelf unit giving you all the bedroom storage you need! This bed is designed by the reputable and well-known Julian Bowen giving you a fantastic childrens bed from a great manufacturer. The stylish modern white and baby blue finish is great for the boys or those little girls who dislike pink and will compliment many room decors.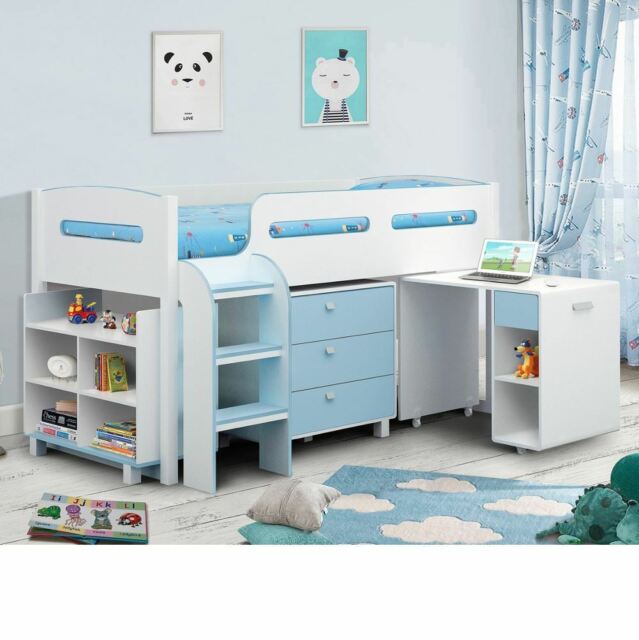 £329.00, Julian Bowen, Buy it now
Add a sense of adventure
It's time to put the adventure back into your little one's bedroom. Not only will this make the room look more exciting it may even entice children to willingly go to bed at night. The Birlea house single bed available in both grey and white provides a perfect themed bed for those kids who look for an element of fun in their bedroom by giving them the chance to imagine their very own house (bed) and even invite friends over for tea! Who knew a bed could entertain a child for hours and have them jumping at the chance to start the nighttime routine.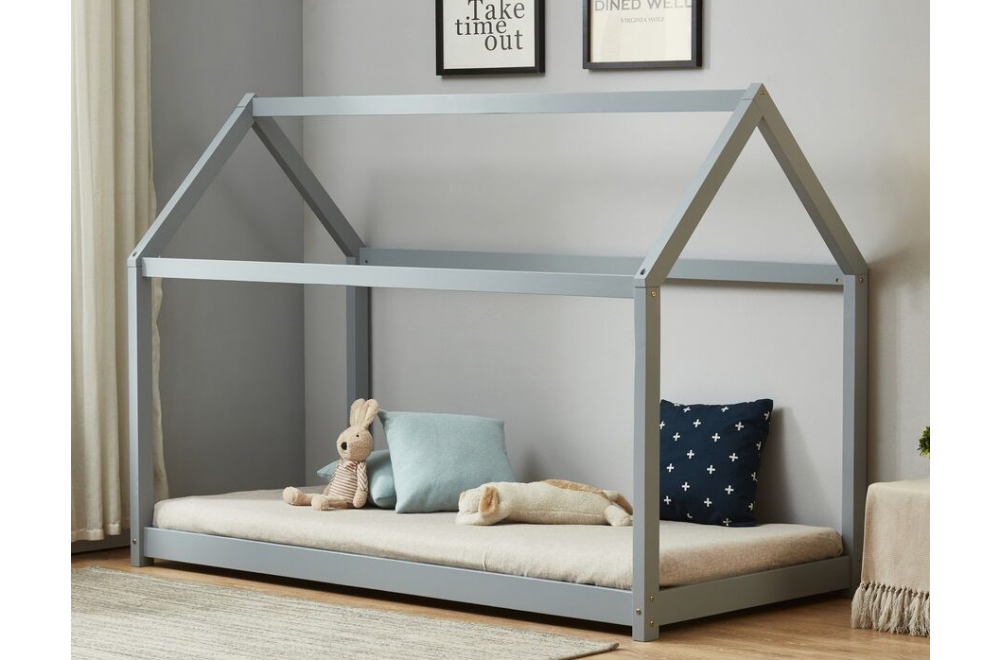 £159.00, Birlea, Buy it now
Whilst the girls are entertaining at tea parties this showstopping themed bed is for the little boys. Saving one of the best until last, the Julian Bowen Hornet racer bed screams adventure and we are sure this low sleeper will have your children doing laps around the bedroom. The Hornet Speeder complete with rear spoiler is a durable and exciting bed finished in a stunning high gloss red lacquer and is an ideal bed frame for any car enthusiast or boy racing fan! The sleek styling and low profile of this bed create an authentic racing car feel that will be sure to put a smile on your little ones face.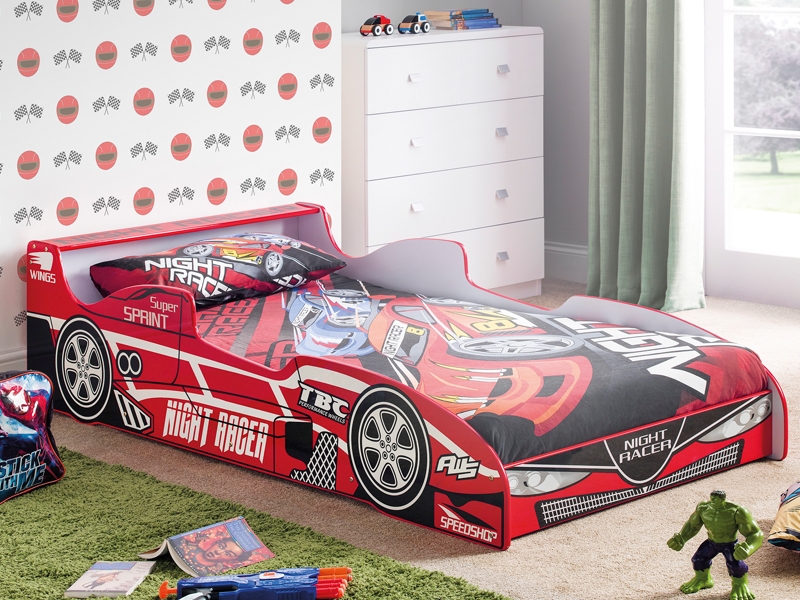 £169.00, Julian Bowen, Buy it now
We hope you enjoyed our post on the five coolest beds to invest in this Christmas to transform your childrens bedroom and ensure a great night's sleep for your little ones. For more information on how to keep them happy at night check out these sleep tips for children.