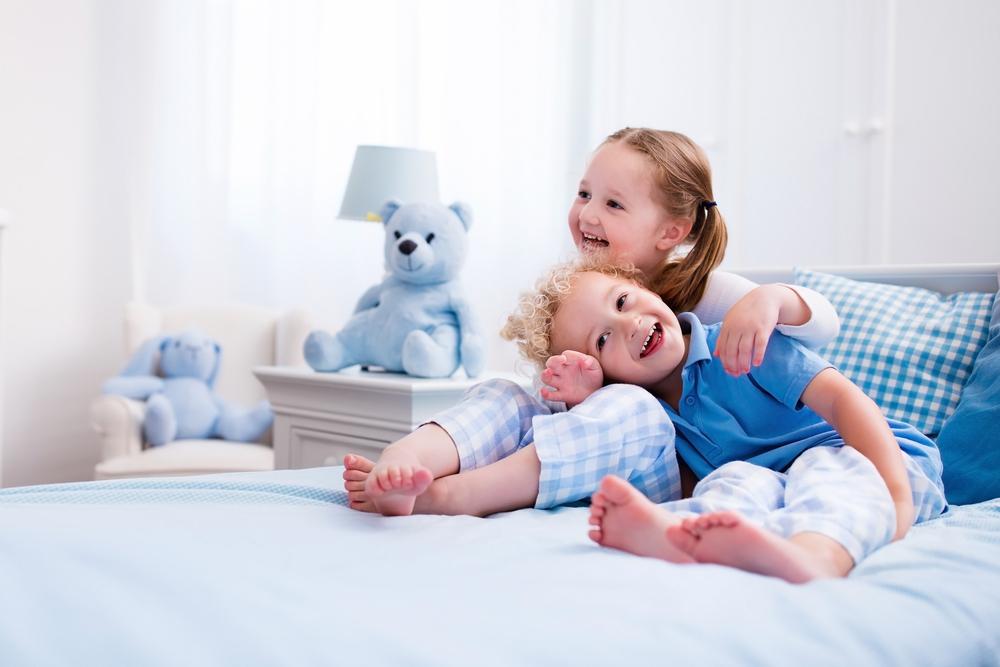 Here at the Children's Bed Shop, we stock the children's bedroom furniture brand, Stompa. Stompa beds specialise in children's bedroom furniture and have done since the 1960's. The company was originally founded in Norway and became very popular in Scandinavia, becoming known for producing high-quality products. The company's products were first introduced to the UK in the 1980's & they quickly became a well-known and trusted brand. Stompa's motto is 'more than just a bed' & you can see why when you have a look at the children's beds and furniture that they offer. Their goal is to make smaller rooms feel larger by providing children's beds with space-saving solutions and unique features.
We stock a range of Stompa branded mattresses, starter beds, single beds (with or without a trundle), cabin beds, day beds (with or without a trundle), small double beds, midsleeper beds (with or without a pull-out desk, cube unit or 3 drawer chest), high sleeper beds (with or without a desk, shelving, a pull-out chair bed, sofa bed or wardrobe), and bunk beds (with our without a trundle). As you can see, Stompa beds really do have it all.
These frames are the most basic Stompa midsleeper beds that we stock. However, you can choose a package that includes additional items. A midsleeper bed is accessed by steps so there is a space between the mattress and the floor. Think of a bunk bed without the bottom bunk - that's a midsleeper bed!
You can add a Pull-Out Desk to the Stompa Uno S Midsleeper that can be tucked away under the bed once your child has finished their homework. Alternatively, the desk can be permanently pulled out so that you can add a lamp or something of a similar nature to its top. You can also add a sleek Cube Unit for even more storage space. Or, instead of a Cube Unit, a 3 Drawer Chest can be added.
For younger children, you can jazz up the Stompa Uno S Midsleeper Frame by adding either a Pink or Blue Star Tent. This den is guaranteed to keep your children entertained! A Pull-Out Desk, Cube Unit and 3 Drawer Chest can also be added to the Stompa Uno S Midsleeper.
This frame is great for older kids as the bed is lifted higher off the ground than a midsleeper so it's more exciting! It also comes with a Sofa Bed which is perfect for your kids and their friends to chill out on.
So, if you are looking for a new bed for your child or teenager then look no further than Stompa!