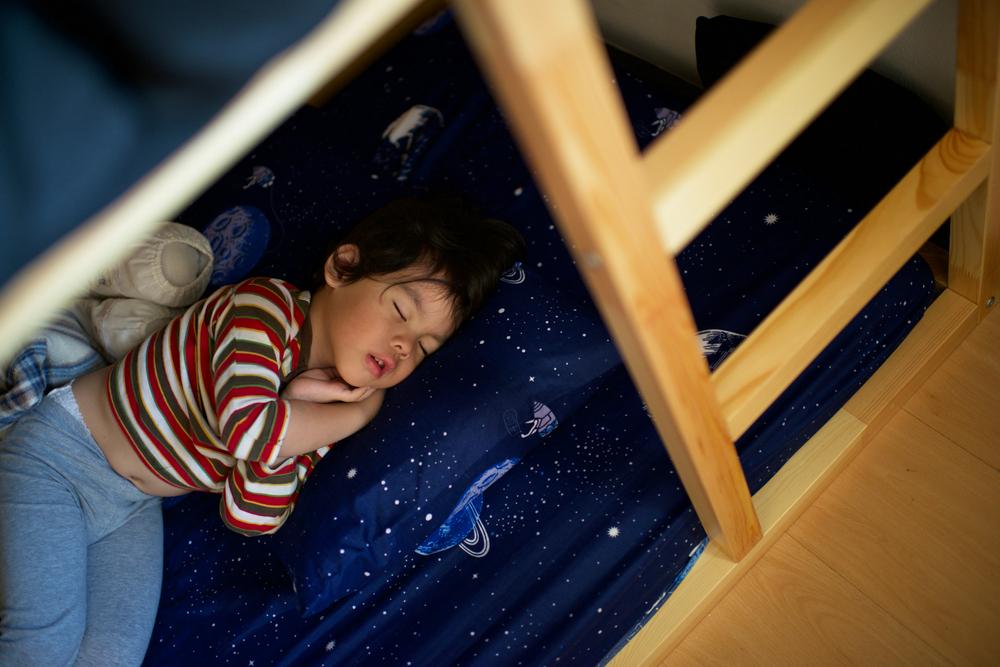 Here at the Children's Bed Shop, we stock a varied selection of both triple bunk beds and triple sleepers. There are lots of reasons why you may choose to purchase a triple bunk bed or a triple sleeper.
Maybe you have three children & at this time in their lives, they either need or want to share a room. If this is the case, then a triple bunk bed is an option for you as it'll create space. Just imagine only one side of the room being taken up instead of the whole room being taken up by three separate beds! You will easily be able to fit in a desk and other pieces of furniture into the created space. Additionally, if your children are having to share a room out of necessity, then a bunk bed provides more privacy in comparison to regular single beds.
Sleepover Benefits
Perhaps you only have one or two children, but family and friends regularly stay overnight. If you're tired of having to make up the sofa bed, or even worse, the blow-up bed, then triple bunk beds will be an excellent choice for you as this will immediately reduce your workload! A triple bunk bed for kids is also amazing when it comes to sleepovers. It is always super cool to have a friend who has a bunk bed - your children will always be wanting their friends round to have a sleepover.
Space Saving
Depending on the type of triple bunk bed that you purchase, you may be able to gain more storage space as some of our triple bunk beds come with shelves and storage drawers. Finally, if you purchase a triple bunk bed instead of three single beds, then you will be saving money. The cost of three single beds with mattresses will be significantly more than a triple bunk bed with three mattresses. We also offer discounts on mattresses when purchased at the same time as the frame.
How it Can Help Your Kids
Triple sleeper beds are frames with a single bed at the top and a small double at the bottom. The older child could take the small double and the younger child could take the single - or the other way around if they prefer. Triple sleeper beds are also great for when it comes to any potential co-sleeping. Your older child could take the single and your younger child who may be transitioning into their own room or big boy/girl bed could take the small double. This means that you will be able to lie down next to your younger child in the middle of the night if they need an extra cuddle to send them back off to sleep.
Please be aware that children who are under 6 years old shouldn't sleep in the top or middle bunk to avoid the risk of falling & injuring themselves.