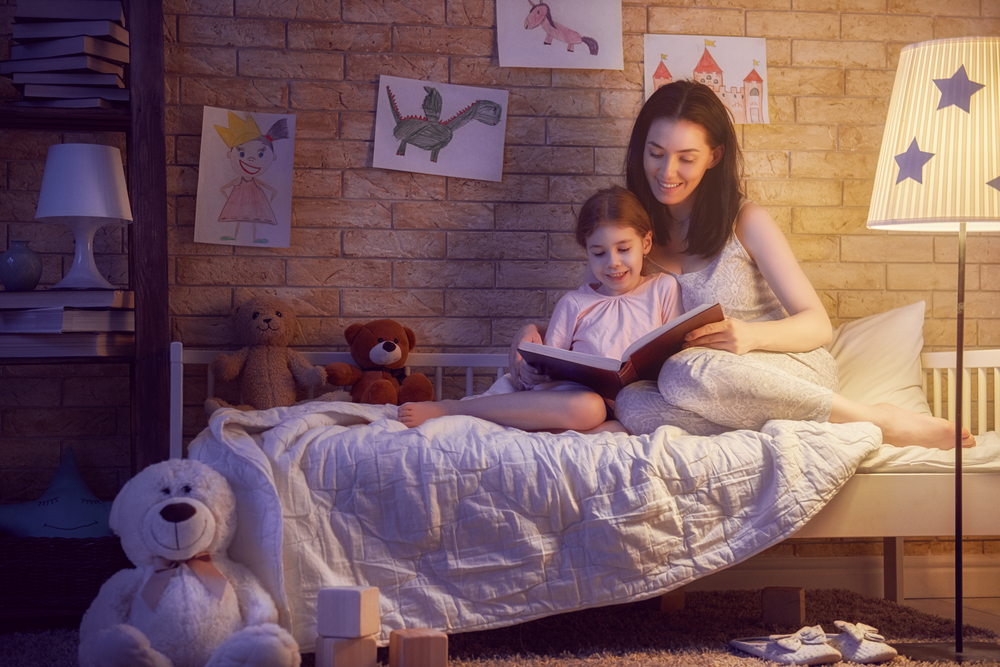 Bedtime can be a tricky time for many parents. Often, children will delay bedtime as much as possible, preferring to spend more time playing their game or watching TV. As we all know, sleep is so important for children's growth and development, and it's crucial that they get the right amount needed each day. That's why we've put together this Children's Bed Shop guide with tips on ways to help your child unwind for a restful sleep night after night.
Child Yoga
You might already be familiar with yoga yourself and the relaxing benefits it has, but did you know that there are yoga poses that can actually help your child get to sleep? These yoga poses are designed to release energy, relieve tired muscles and calm the body and mind. One yoga pose which is easy to teach your child is the 'hugs' pose, where your little one needs to hug their knees into their chest and squeeze to release any tension.
After doing any yoga poses, encourage your child to spend some time doing deep breathing. Start with a slow and deep breath through the nose for 4 seconds, followed by holding the breath for 1 or 2 seconds, then slowly exhaling for another 4 seconds. Teaching your child this breathing technique is useful for them to use any time they can't get to sleep, or simply when they're feeling a little anxious and need to calm down.
A Calming Bath
Bathtime should be one of the most important parts of your child's night time routine. Not only does giving your child a pre-bedtime bath get them nice and clean at the end of a long day, but it's also a crucial way to help them unwind. Adding essential oils like lavender and chamomile, or using bath salts, will aid relaxation while also hydrating the skin. Finish the bath by applying a calming lotion to further soothe their skin and get them smelling nice and fresh before getting into bed.
Bedtime Stories
Bedtime stories are a widely known way to help your child drift off to sleep. Before settling down to read your child their story, ensure that their bedroom has been set up as a relaxing environment. This means getting rid of any clutter, adding some soft furnishings, and removing any harsh lighting. Some of our Children's Bed Shop beds which are perfect for keeping your kids room tidy include the Birlea Paddington White Midsleeper Cabin Bed, which has drawers and underbed space to keep your child's belongings, along with shelves to store their books ready for bedtime reading.
If your child doesn't already have a favourite story, read our blog post on some of the best books to read at bedtime. On the other hand, if you and your child aren't enjoying any of the stories available, why not try out creating your very own bedtime story?
Relaxing Music
Whilst your little one gets more and more sleepy, consider playing some relaxing music in the background. You can find calming music for kids online on sites like Youtube, or look for full albums on music streaming services or with CD's. If you don't want to play music, classic bedtime lullabies can be just as soothing for your child and the perfect thing to help them drift into a deep sleep!
Do you have any tips of your own to help your child unwind before bed? Let us know in the comments below.
To shop our full range of kids beds with storage, along with single beds, themed beds, high sleeper beds and more, click here to head to the full Children's Bed Shop range!