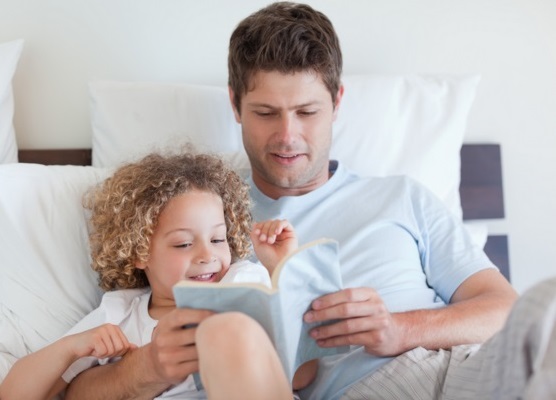 Studies have shown that the benefits of reading to your kids at bedtime are many. From giving your child's language skills a head start, to strengthening the natural bond between parent and child. Bedtime stories can be a necessary precursor in ensuring a long, uninterrupted night's sleep and Thuka Cabin beds are the perfect way to create a relaxed environment for reading. To captivate your children in an instant, we have compiled a list of books you simply have to read to them.
The Gruffalo - Julia Donaldson and Alex Scheffler
The Gruffalo is an immensely popular and critically acclaimed picture book that is loosely based on a Chinese folk tale of a fox that borrows the terror of a tiger. Ultimately, as a story that focuses on the power of imagination of the different characters, it is destined to stoke your own child's imagination.
Where the Wild Things Are - Maurice Sendak
Also a hugely popular children's film, 'Where the Wild Things Are,' is an important lesson in the tumultuous nature of childhood emotions. Maurice Sendak inspired a new generation of illustrators with his imaginative depiction of the 'wild things.'
Green Eggs and Ham - Dr Seuss
Dr Seuss' illustrations have continued to be a hit with children for over fifty years and 'Green Eggs and Ham' is no different. With an emphasis on simple rhyming structures, this is the ideal way to introduce your kids' to the world of rhyme.
The Tiger Who Came to Tea - Judith Kerr
The unexpected intrusion of a tiger to tea is eventually a welcome one in this children's classic. In collaboration with the entertaining story, the vivid illustrations make 'The Tiger Who Came to Tea' a wonderful read.
Elmer - David McKee
Elmer the Patchwork Elephant is a fascinating stepping stone for your kids' to travel across to discover wider issues of diversity. Elmer's relationships with his grey counterparts are affected by his patchwork exterior, leading to a tale of change, interaction and eventually, acceptance.
Operation Alphabet - Al MacCuish and Luciano Lozano
As a fun and accessible introduction to the alphabet, 'Operation Alphabet,' is an excellent platform for your child to learn. The distinctive muted, washed-out illustrative style will appeal to parents and children alike.
Funnybones - Janet and Allan Ahlberg
Funnybones is a light-hearted and hilarious story about a family of skeletons (complete with a pet skeleton dog) that attempt to scare their neighbours, but only succeed in scaring themselves. It is certain to be a favourite with your kids.
This is Not My Hat - Jon Klassen
Amongst a list of classics, 'This is Not My Hat,' has the potential to become the new standard by which children's picture books are held. Jon Klassen won the 2013 Caldecott Medal as well as the 2014 Kate Greenaway Medal for this inventively illustrated tale about a fish who believes he will be able to keep a hat that he has stolen from a large, sleeping fish.
Hopefully this introduction to a list of children's classics is the start of a long-lasting and fully fledged interest in reading. Do you think that there are any titles we have missed that belong on the list?