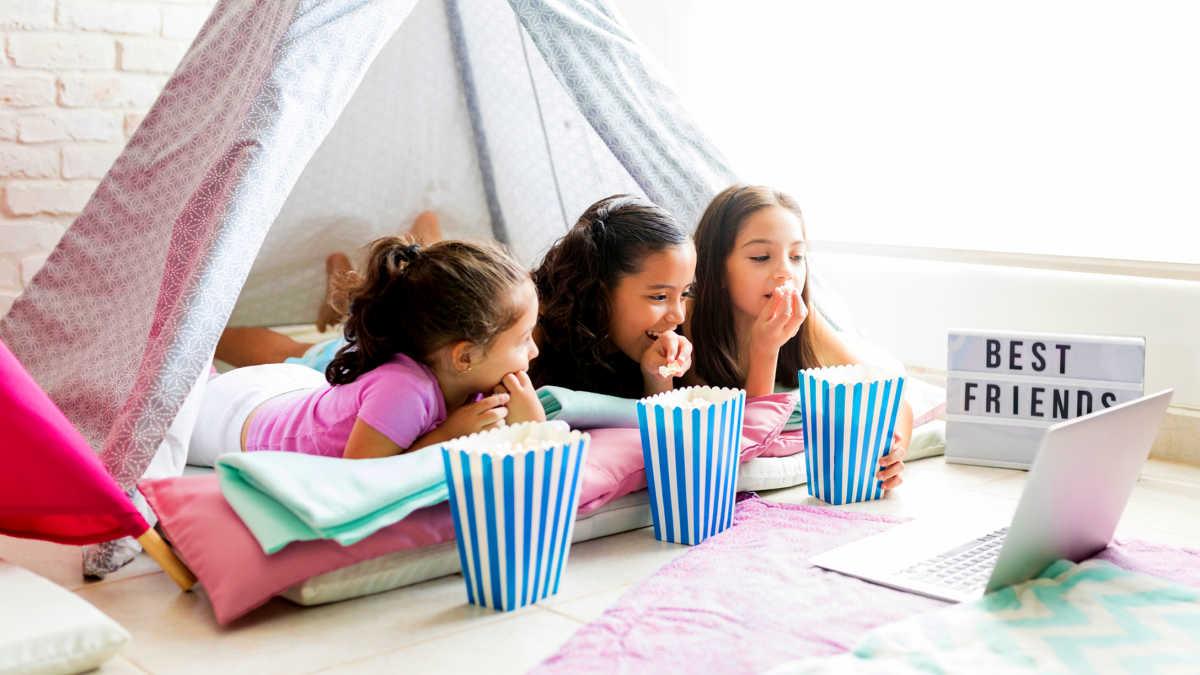 Sleepovers are essentially a rite of passage for children and something they all love to do, as both guests and hosts. Read on for our tips for planning the perfect sleepover.
A Numbers Game
Before you do anything else, you need to know how many are coming. Give this some consideration because the number of people sleeping over makes a big difference to the overall vibe of the party. Think about who is on the list too, and not just how many as the dynamics will depend on the names on the guestlist.
The other number you need to consider is the date. You probably don't want a school night! Check it against big occasions like the guests' birthdays and other events including sporting commitments.
Theme Your Night
Think about whether you want to theme your event or not. A theme can be fun, especially for a birthday party, and can make it extra special. The theme could extend to decorations, games, even the food. If you're thinking of putting the kids guest beds in a tent outside, check the weather forecast!
Kids guest beds
Once you know who is coming and when, you can start thinking about logistics. Do you have kids guest beds or do you need to improvise? Sometimes families have a fold up guest bed but children's guest beds are more niche. There are various options for a fold up guest bed, especially for smaller guests, and many are inexpensive. Think about what you need your guests to bring; will you be providing bedding for example?
FOOD FOR THOUGHT
Think about the food you'll be serving as a main meal, and whether you'll be serving snacks and a midnight feast. Don't forget that after the sleepover, you'll need to cater for breakfast too. Keep your menu simple and don't forget to check if any of your guests have allergies or special dietary requirements. Prepare some special occasion drinks, too. There are some lovely recipes for fruit-based drinks and if you have a theme, try and incorporate that into the drinks.
AMAZING ACTIVITIES
Your guests won't be expecting to arrive and go straight to bed, so plan something fun for everyone to do. A lot of the fun of a sleepover is friends hanging out together and a cosy space to sleep but to prevent boredom and keep everyone engaged, plan some activities too. Crafting or jewellery making is always a good option, and a movie is almost mandatory!
STICK TO A SCHEDULE
Invitations should include when to arrive and when you're expecting guests to be collected by the next morning. Once that is clear, plan the timeline for your sleepover. Try and stick to a schedule, though realise that some activities will go very quickly, and some might not capture everyone's attention, so have a couple of back-up ideas too.
Planning is important but at the end of the day, the most important thing is that everyone has fun - and gets some sleep in the end!