Here at Children's Bed Shop we love the Stompa Casa High Sleeper range, and so do our customers. This well-known and reputable manufacturer really understands what makes kids and parents tick, and manage to combine what they want into one great space-saving and long-lasting bed.
Kids will love the fun, the playtime, the imagination and the styles - parents will love the high-quality specifications, slatted bases, high-quality mattresses and handy storage. These are five of our current favourites:
The Stompa Casa 4 High Sleeper Bed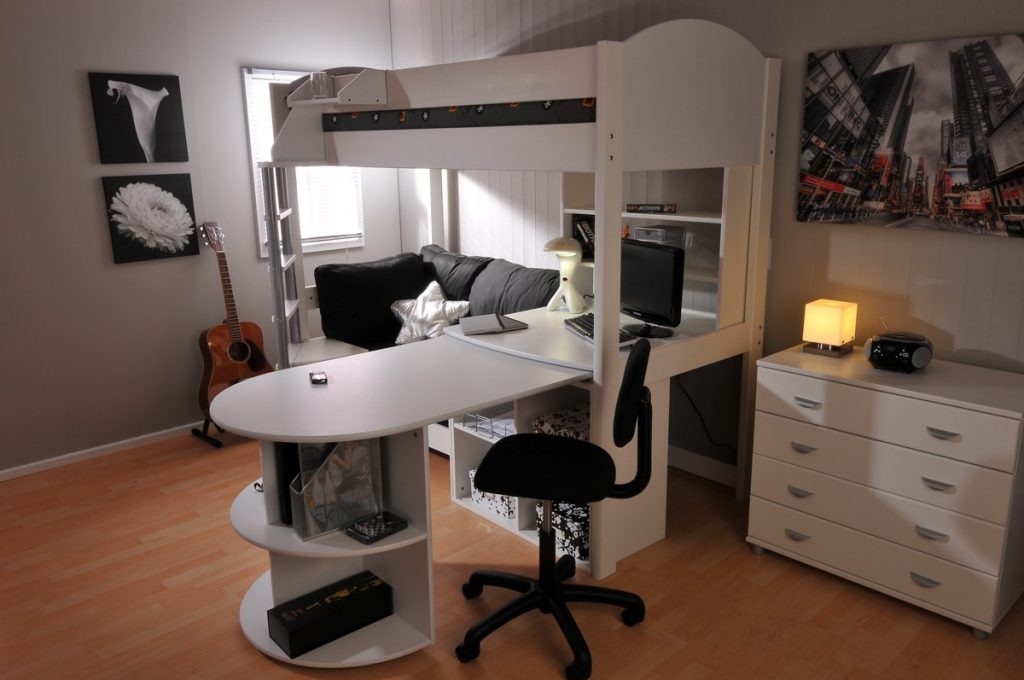 The Stompa Casa 4 high sleeper offers fantastic storage and real flexibility in terms of layout and design. It is an adaptable bed which offers a range of furniture layouts within a single bed footprint. You'll find desk options with plenty of space and storage facilities to keep everything tidy.
The Stompa Casa 2 High Sleeper Bed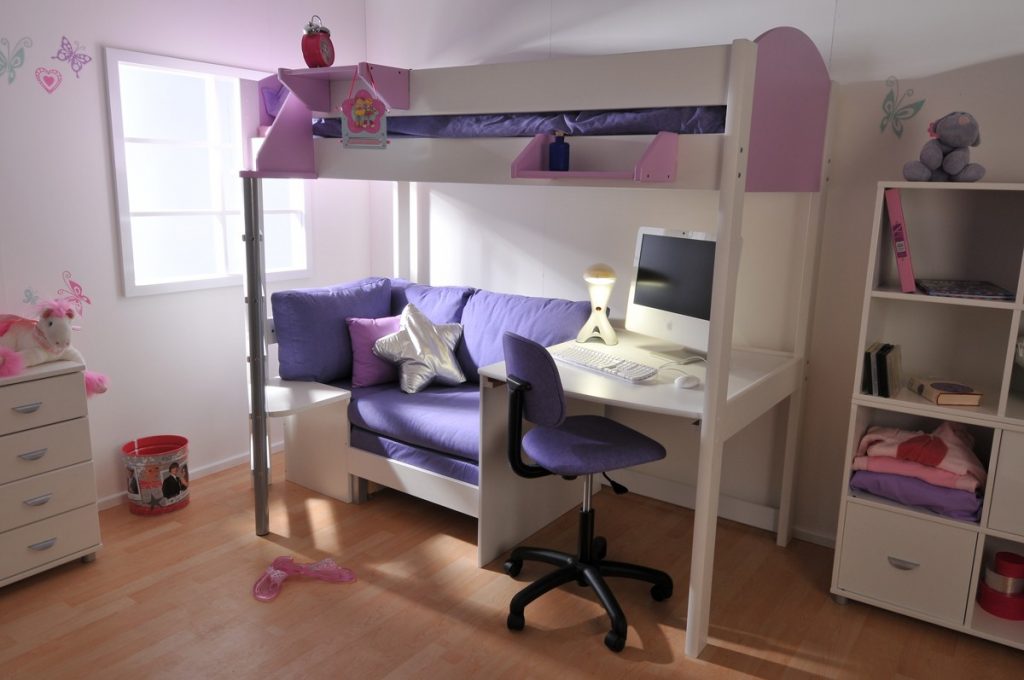 This Stompa High Sleeper can be arranged to have an integrated mini-sofa and pull-out desk underneath the bed footprint. This means that the most furniture can be packed away into a relatively small space so that everything feels neat and uncluttered. You'll also find extra accessories to choose from that include Bendy Bunky light, shelves, storage pockets and more in a range of colours.
The Stompa Casa 7 High Sleeper Bed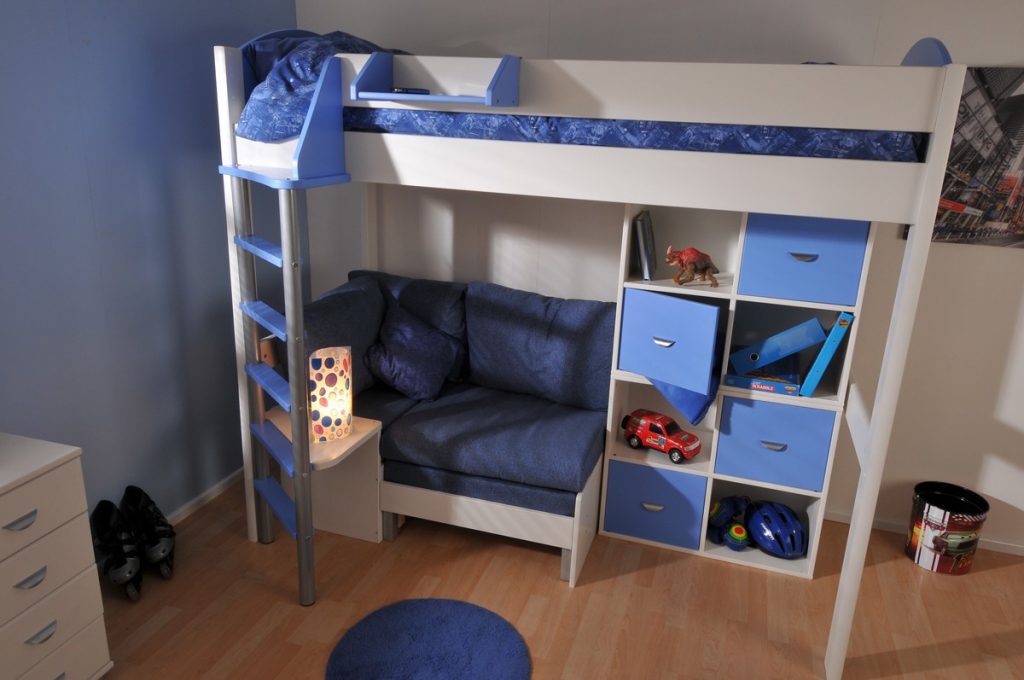 The Stompa Casa 7 High Sleeper Bed is another great space saver which comes in white lacquered pine or antique pine with blue, lilac, pink or white details to choose from. The pull-out sofa bed also includes integrated storage, and there are storage cubes within the footprint to minimise clutter.
The Stompa Casa 9 High Sleeper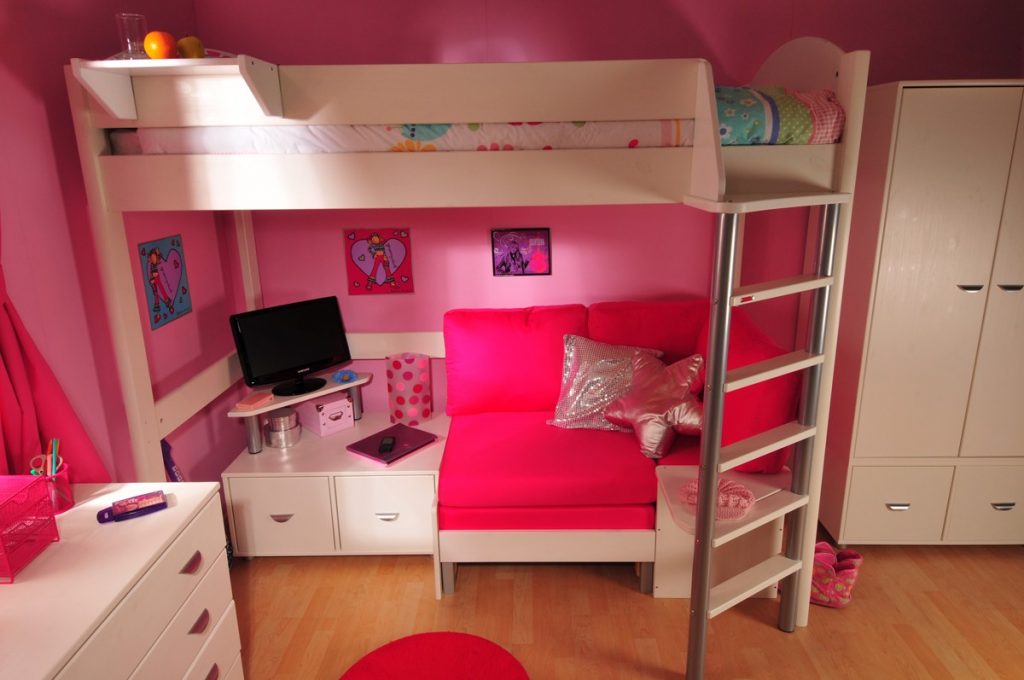 The Stompa Casa 9 High Sleeper also includes a handy TV stand next to the sofa bed, as well as the storage cubes, integrated ladder to the bed and fantastic colour choices and accessories to choose from.
The Stompa Casa 5 High Sleeper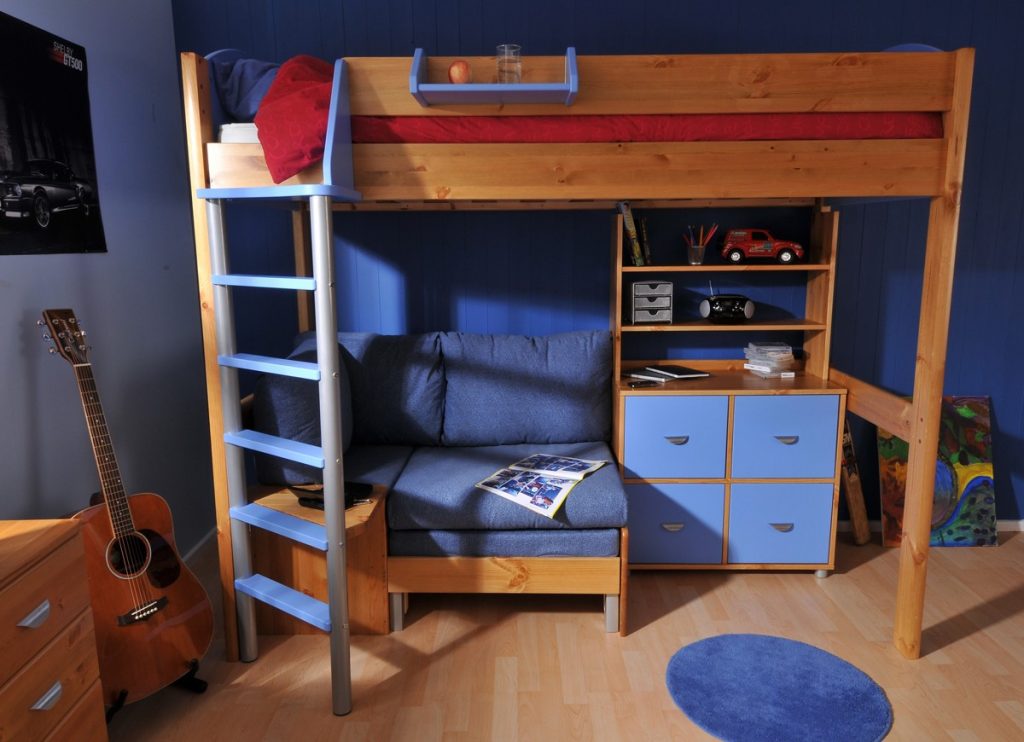 We also love the Stompa Casa 5 High Sleeper and its range of colours and accessories - and you'll find a great choice of mattresses on offer at Children's Bed Shop when you purchase your Stompa Casa bed.
Remember that with all of the Stompa Casa beds the ladder can be reversed from left to right - these beds really are the ultimate in flexibility and bedroom style, and are designed to evolve as your little one grows! If you need to relocate the bed, you can simply rework its configuration to suit the new room layout, meaning it will never become outdated.
Reasons to Shop with Us
We offer quick delivery, great customer service and everything you could need for your child's bedroom. The lead time for delivery is within 10 working days and self-assembly is required for each of these models, although they are all simple to put together and come with easy instructions and quality materials. If you don't fancy the self-assembly, a build service is also available at an extra charge.
If you need any help picking the right bed, why not contact us for some help and advice? We know beds inside out and can help you select the right package for your needs.