Moving from a cot into a bed is a big step for any child, as is the move from a toddler bed into a bed more suitable for a growing boy or girl. Here we look at some great beds that both you and your children will love, whether they are going into a bed for the first time or are ready to move into a more 'grown up' bed as they get older.
Single beds and low sleepers
The Sweet Dreams Ruby White Single Bed is a perfect low sleeper for a younger boy or girl. It's plain white finish and the shaker style design of the headboard and footboard would suit any bedroom.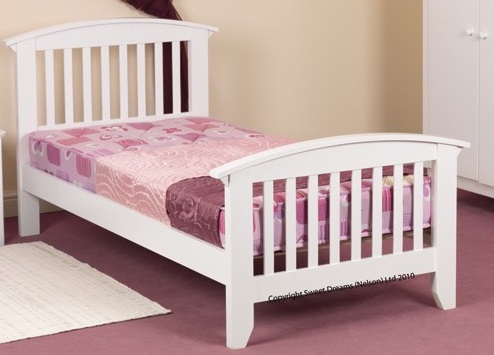 An alternative low sleeper to a traditional single bed is a bed in a fun shape that doesn't look like a bed. Designs include princess carriages, diggers and cars, such as the Kidsaw Racing Car Single Bed. This fun bed in the shape of a car has been screen printed with the design of a car to make it more realistic and it is easy to assemble.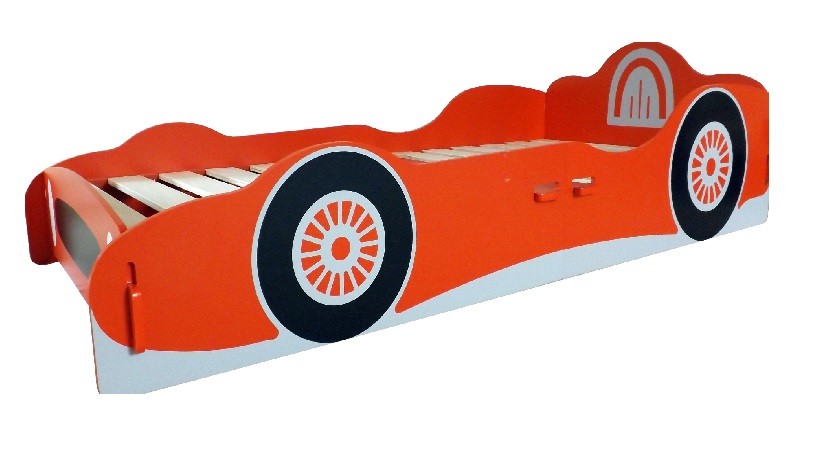 Captains beds
For slightly older children or for homes that are short on space, captains beds are the perfect solution. These include beds such as the Parisot Smoozy Compact Day Bed, which has drawers and shelves underneath that are perfect for storage.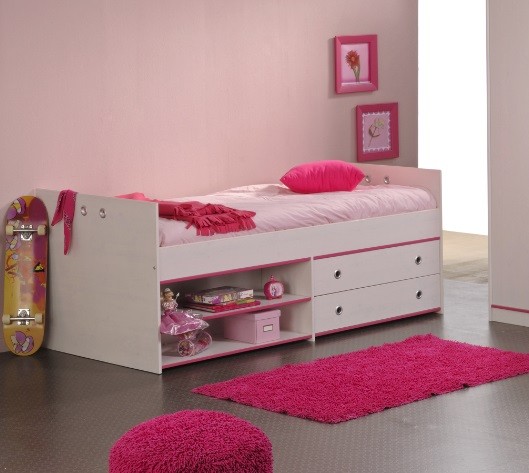 Alternatively, the Sweet Dreams Ruby White Captains Bed also features drawers and has a guest bed underneath.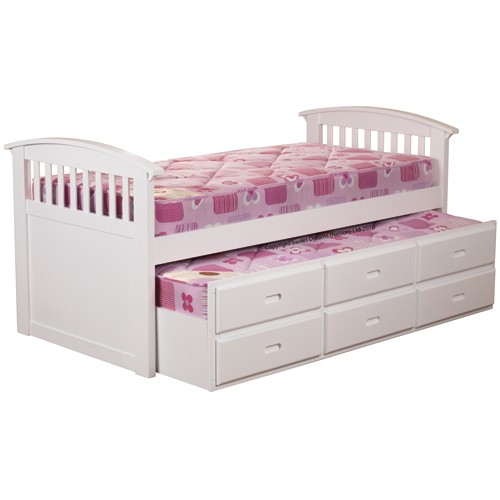 Cabin beds and mid sleepers
Cabin beds and mid sleepers are suitable for children aged between 6 and 13 and usually incorporate storage or additional furniture items underneath. These beds are perfect for homes where space is at a premium. The Parisot Moby Midsleeper Cabin Bed includes not only a bed but also a desk that pulls out from underneath and integrated shelving.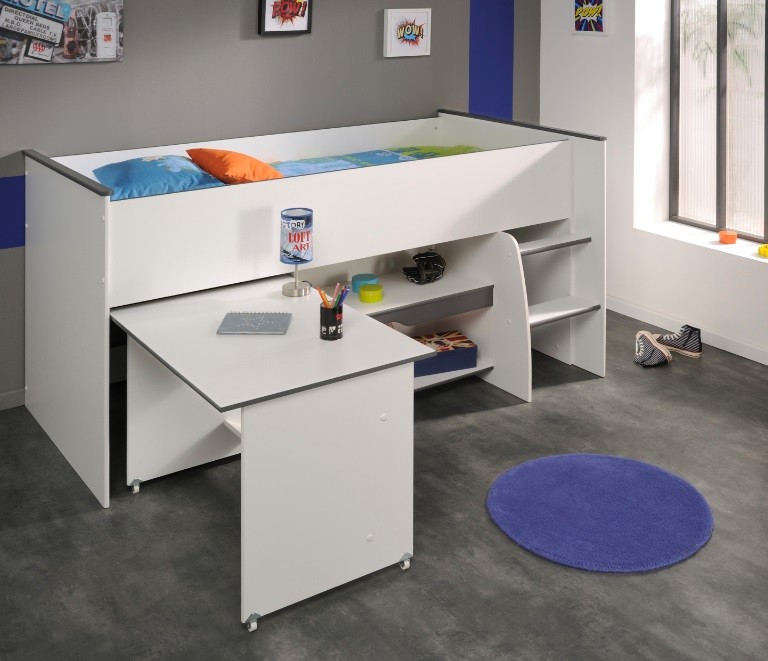 Alternatively, the Steens Memphis UK Mid Sleeper Bed provides a simple, solid white wooden bed frame with an integrated ladder. Play tents are also available in a variety of sizes, which fit underneath, at an additional cost.
Loft beds including the Stompa Casa High Sleeper
Loft beds or high sleepers are also most suited to older children and their distance from the ground provides ample space for storage or additional furniture underneath. The Stompa Casa High Sleeper is available in a whole range of different formats.

There are beds featuring storage, sofas, desks and even additional beds, which means you can choose the style and items you want such as the Stompa Casa 9 High Sleeper Bed which gives you many different items of children's bedroom furniture all underneath a single bed.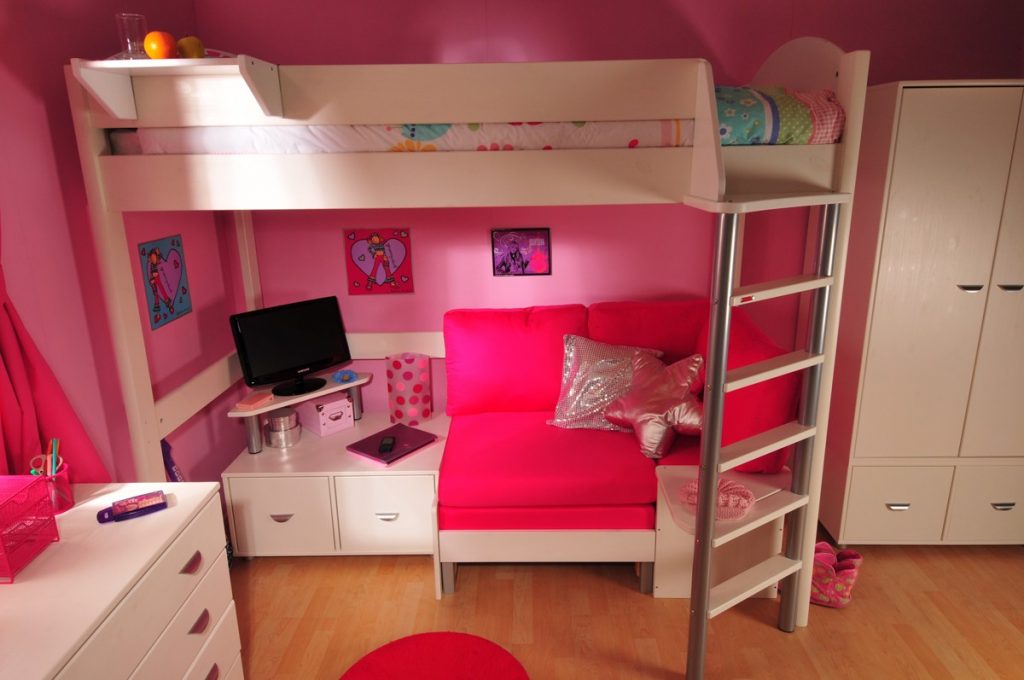 An alternative bed if your child is into technology is the Parisot Hashtag High Sleeper Bed. This bed set features USB charging points, space to mount a flat screen TV, and additional storage.


Bunk beds
If you have more than one child and they have to share a room, or if you are likely to have guests to stay and space is at a premium, bunk beds are a great solution. In addition to traditional bunk beds, there is now the option to buy triple sleepers such as the Birlea Nexus Triple Sleeper. These beds feature a metal frame with a double bed at the bottom and a single bed on top.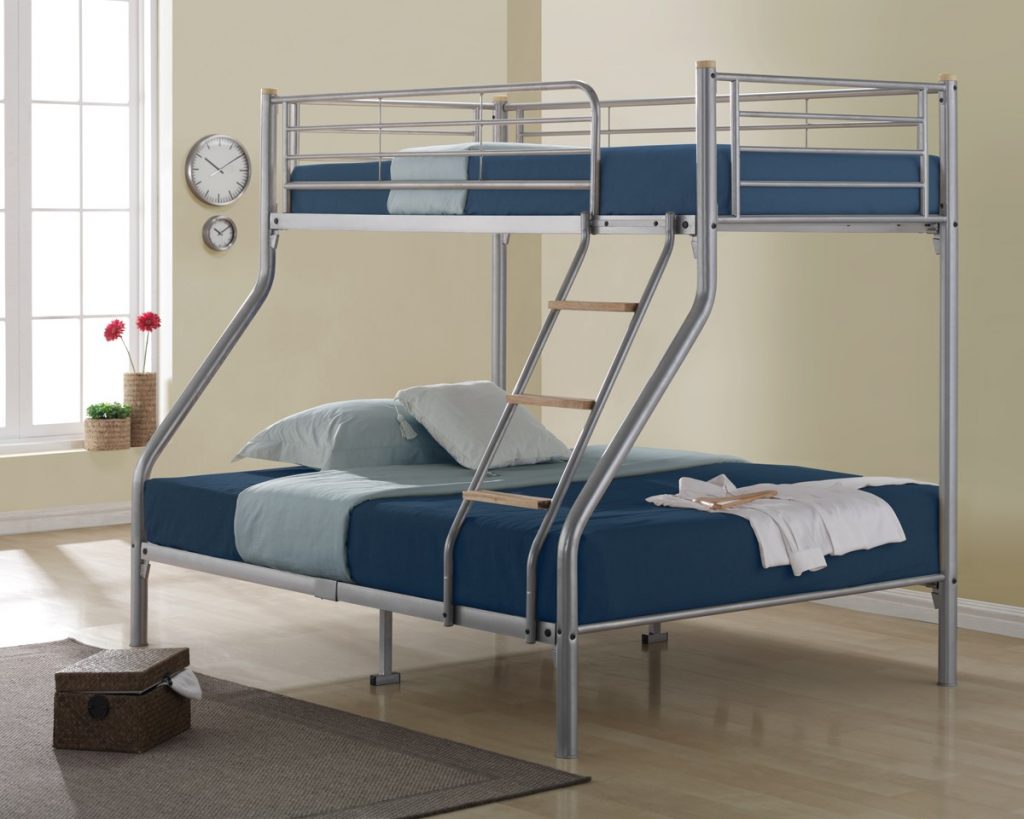 If your children's room needs bunk beds but you want something a little different, the Julian Bowen London Bus Bunk Bed could be what you need. This is a trendy and fun sleep solution for younger children, who will love the authentic London bus design.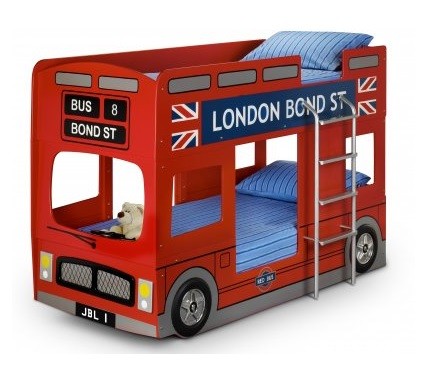 If you still need help deciding, have a live webchat with one of our trained advisors. Once you have made your choice, visit www.childrensbedshop.co.uk for coordinating furniture and accessories.