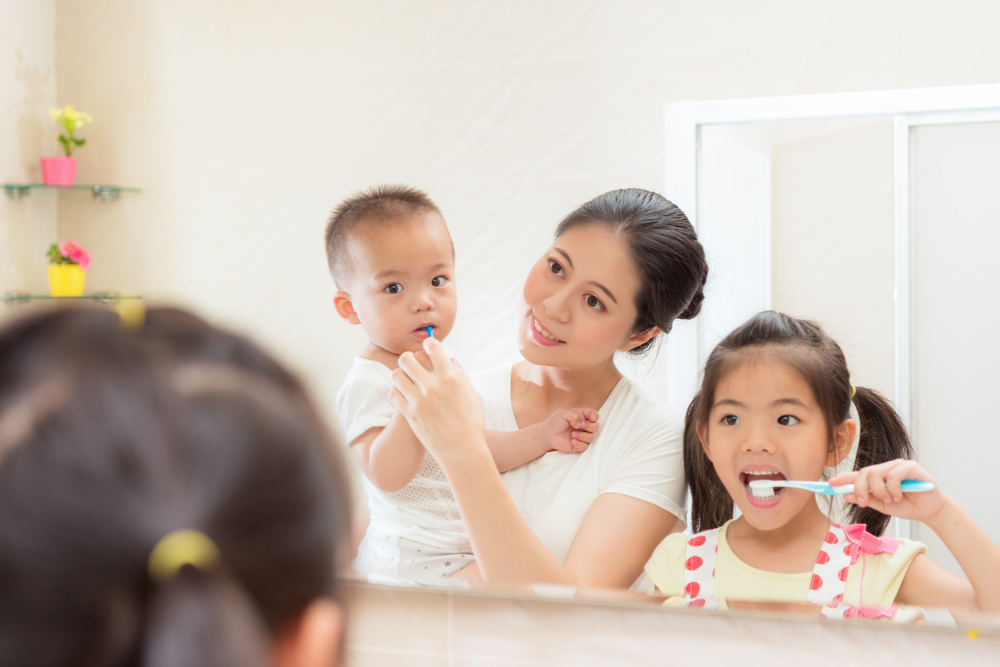 Managing Bedtime with Multiple Children
Let us get one thing straight, our children's bedtime routines are never simple and if you manage multiple children it can become even more tricky. One thing for certain, it is crucial to come up with a short and straightforward plan to ensure bedtime runs smoothly. Once you decide on the amount of sleep each child needs you may wish to gather a team of highly experienced bedtime workers to make sure the assembly line is kept in order just in time for the all-important storytelling activity. So, get the childrens bunk beds ready and find a spare five minutes to read this guide on managing bedtime with multiple children.
Designating the Right Amount of Sleep for Each Child
It is essential to consider how many hours of sleep each child requires. Without knowing this it will be impossible to manage a bedtime routine. It will also provide your child with the much-needed rest they require after a hard day of playing with other little munchkins! Allocate a time you want each child tucked up in bed and asleep then use the eldest child's time as your goal for successfully completing your routine. Working backwards from the minute your last little soldier closes their eyes, give each child a 30-minute time slot providing you with a start time for when the bedtime routine will commence! Three or four children to wind down before they start counting sheep shouldn't take you more than two hours… it's all about delegating and running a tight ship, in and out of the bathtub!
Team Work Makes the Dream Work
Whether it's mummy or daddy or both in charge of bedtime why not utilise your team and encourage all hands on deck! Give your children some responsibility and assign tasks to your bedtime helpers from changing nappies to having bubble baths and brushing teeth. Once everything is done and the PJs are on you can all cosy up for a bedtime story. The eldest will be the last one in bed, so they can practice their schooling by reading to their younger siblings.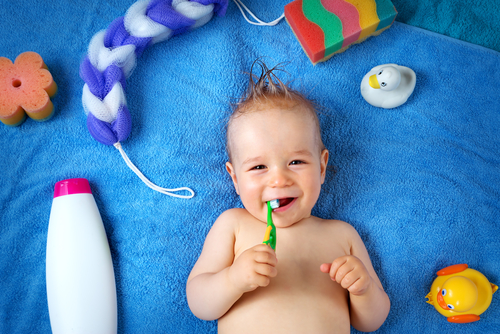 Assembly Line Routine
Without a list of tasks, a simple routine can become messy just like your toddler's bedroom after completing their latest art masterpiece! Bath, PJs, brush teeth, story time, sleep, GO! Sounds easy right? It is if you have a clear assembly line in place, starting with the youngest first and then the older children can help with their little brothers and sisters before getting themselves ready for bed. Rinse and repeat every night and you really are good to go!
Storytime
The perfect end to a well-executed bedtime routine is having the opportunity to enjoy a bedtime story with parents and little brothers and sisters. It is also a great way to reward children for their good behaviour in helping to get themselves ready for bed. Once the chaos of managing the routine is done, those few moments of relaxation is pure bliss and will have your little one's drifting off in no time…
Bed Arrangements
Multiple children mean more space and often results in sharing bedrooms. This is not only cost effective but a great way for the kids to interact with one another. Don't just combine bedrooms, why not combine beds too? Childrens bunk beds are a great option to double up on space and it can be fun for little ones to climb their ladders before bed.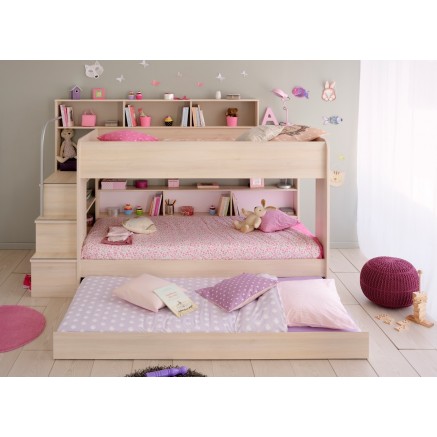 Stick to your routine…
The bedtime routine can be the most challenging of tasks, it can even put Nanny Mcphee through her paces! Taking the time to carefully plan your bedtime habits is a must but sticking to the routine is most important! This will make the whole process much easier. Once everyone is familiar with their bedtime role, you can relax and sail through the night with ease… you'll have the children tucked up in their bunk beds in no time.