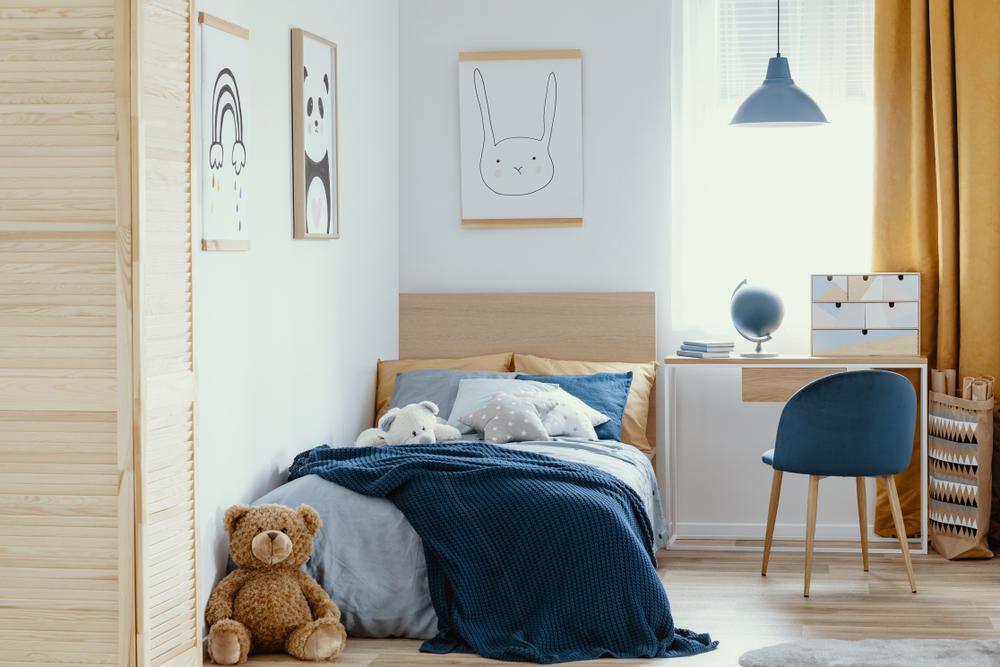 If you are about to become a parent or are a new parent, then you may be wondering whether a toddler bed is the same as a single bed. In short, the answer is no. A toddler bed usually measures in at around 140cm in length and 70cm in width whereas a single bed usually measures in at around 190cm in length and 90cm in width. So, the former is a little bit smaller in both length and width than the latter. Your child may be ready to move into a larger bed at around two years of age. There are some advantages to choosing either bed which we will discuss below.
You will need to consider whether you are happy to purchase a bed that is going to be outgrown rather quickly in the grand scheme of things. After all, a smaller bed can only be used for a few short years whereas a child's single bed can take your child right up to their teenage years.
Your child may become quite attached to their small bed and you might find that you will once again have to help them with another transition to a single bed. Perhaps you would prefer to only deal with one transition and go straight from a cot to a single bed.
You will be able to lie in a single bed with your child whereas this is impossible in a small bed! This is perfect if you are already co-sleeping with your child as you will be able to lie next to them to get them settled and then quietly slip away!
These beds are constructed so that they are lower to the ground than a single bed. This means that it will be easier for your little one to climb in and out of and it reduces the risk of your toddler being hurt if they accidentally roll out of their bed during the night. This is perhaps particularly important if your child is on the smaller size as you may feel that they wouldn't be safe in a single bed.
Depending on the size of your existing cot, the cot mattress may fit one of these beds. This will save you money in the short term as you won't have to purchase a new mattress or bedding and your child will already be used to sleeping on that mattress and bedding.
Since these beds are on the smaller side, they will take up less space in the bedroom leaving more room to move.
It is sometimes possible to choose a themed bed, such as a car, digger, or tractor, for example. This may help to make the transition smoother for your little one.
Of course, you may have already purchased a cot that transitions into a smaller bed and if this is the case, you have probably already decided to go with this type of bed!
Here at the Children's Bed Shop, we sell a substantial selection of both toddler beds and single beds for you to choose from.