Decorating your child's bedroom can seem like a daunting task. Why not take it as an opportunity to explore some new ideas? Have a little fun, explore new concepts, try your hand at being a modern mum, think of it as a new space where you can be a bit more brave with your choices. Invest in boldly patterned rugs and dazzling wallpapers or get your little one involved in painting their very own mural.
And If you're struggling for floor space then a Mezzanine level could be an option. Kill two birds with one stone and opt for one of our Steen high sleepers to solve your space problem, you'll also be acquiring the latest trend in children's beds. Multifunctional furniture allows for more room to house the essentials such as a play area or desk space.
You could even keep things a little simpler and play around with revamping the furniture. Make it a family activity – choose your favourite shades and get to work on painting the chest of drawers and wardrobes to give a new fresh look to the bedroom.
Tipi bed
Create a playful effect with a tipi bed and the pull out under bed drawer will also be great for storage. This fun and trendy themed bed will not only add an element of adventure to your child's room but provides the perfect equipment for a sleepover!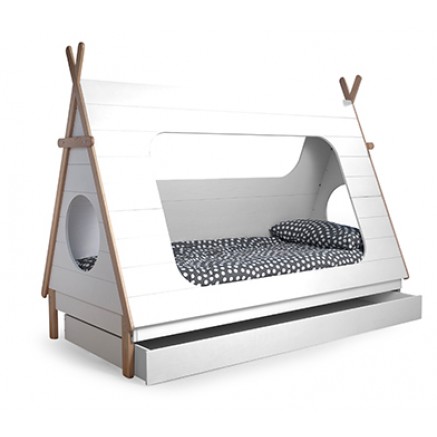 Creative wall space
Hold the blue tac and Disney posters and give your kids a chance to create their own work of art. You could put up a giant blackboard wall to showcase their latest drawings or add a personal touch to the room and frame their school paintings.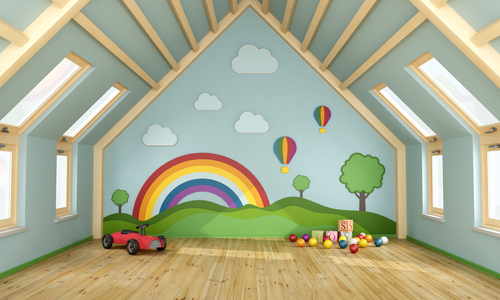 Make it multi-functional – mid and high sleepers
The Steen high sleeper is an exciting addition to any children's bedroom and is especially appealing to parents looking for extra storage space. High sleepers are often eye-catching in style and as well as being useful in terms of space to slot bookcases or wardrobes underneath them, they also provide a fun way to climb into bed.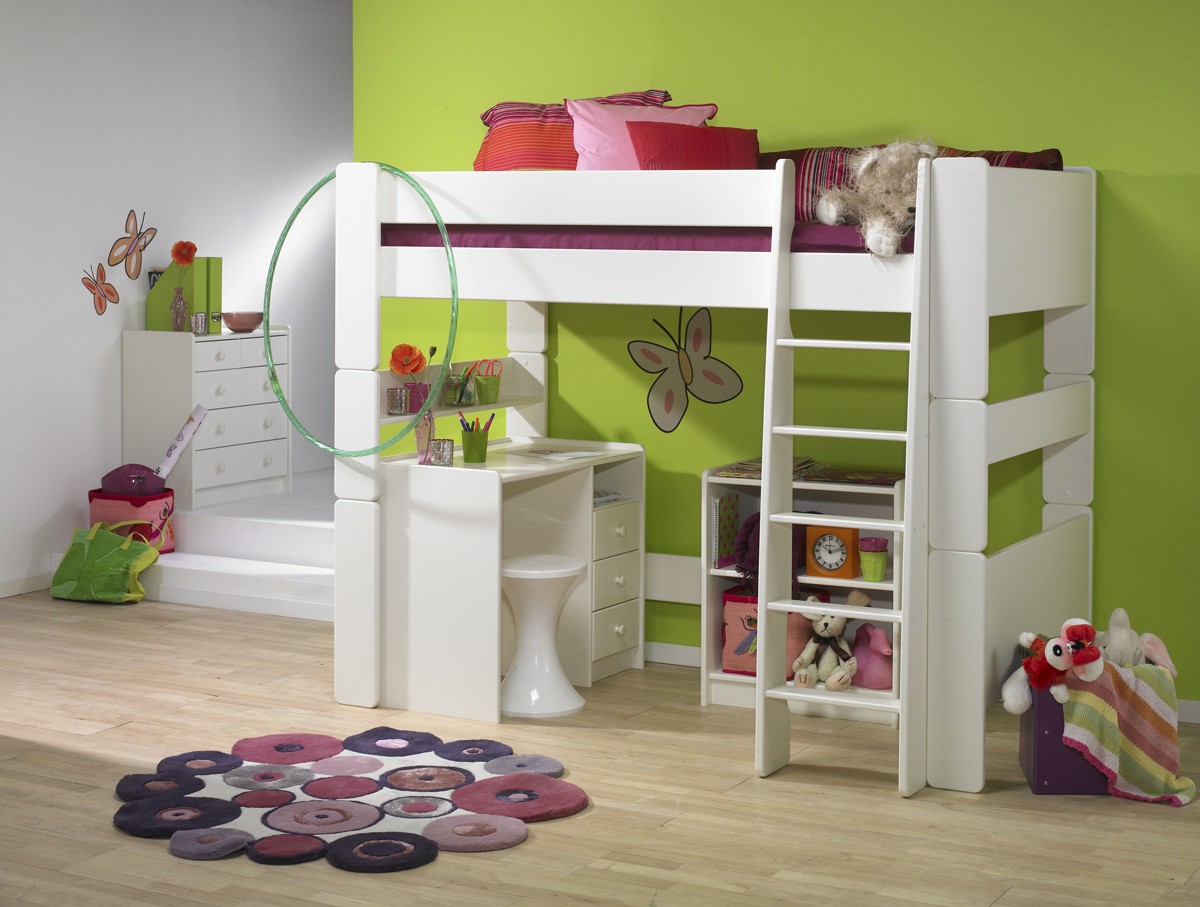 Accessorise with fun storage
As well as the concealed hidden look underneath the bed, why not experiment with some fun storage options around the rest of the room. Try Joey the JCB digger design or add a matching bookshelf to your bed and try a tipi style casing for all your bedtime stories. The Tipi bookcase is a fun and stylish way to incorporate a modern idea into your child's bedroom.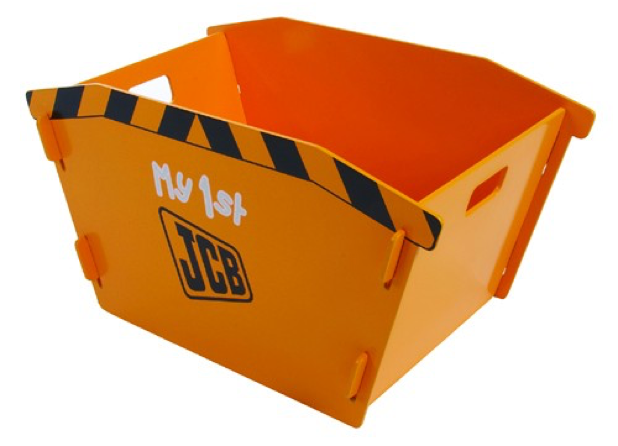 We hope this has helped with adding some new and exciting items to your children's bedroom.