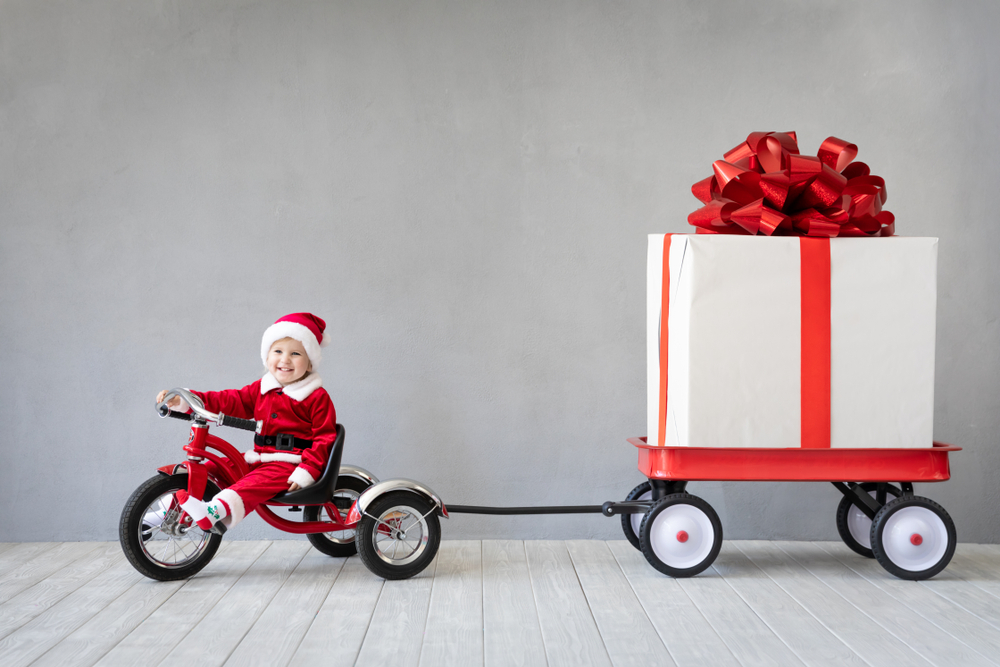 It's that time of year again when we hang up the stockings and make a start on the never-ending children's wishlists. Christmas can be extra special when children are involved, but there is no need to go overboard with the presents. Why not minimise the gift list this year and opt for more personalised presents or experiences for the little ones. 
Whatever their age, we've put together a unique list of ideas to give the child that may already have everything that something exciting to open on Christmas day! Whether you're looking for that BIG gesture such as bunk beds, or a bike for something active, we've rounded up our top picks of all the best children's Christmas gifts below. And there's something for everyone to keep them entertained during the 'holiday hype'. 
A cosy bed
If you're looking for that one amazing gift why not opt for beautiful new kids beds to add a touch of magic to the little one's bedrooms. They may be demanding a big kid's bed or perhaps you fancy a change with the decor, either way, a new bed is a great gift for children this year. Most kids go through a phase of wanting bunk beds which is a great space-saving solution if they have to share a bedroom. Check out our wide range of kids bunk beds to ensure you make the right choice as some can be uncoupled and used as twin beds when your children decide they're too old to climb a ladder to bed.
A shiny bike
Another showstopping present could be their first pedal bike. If they're ready to ditch the stabilisers why not upgrade to a spectacular mountain bike to make it a Christmas to remember! You can ease them into cycling and family bike rides or have confidence for them to go out with friends, either way, a bike that is lightweight and easy to ride in an eye-catching colour and design will be perfect for children that are active and full of life!
Creative and personalised gifts
Creative kids may want a present that they can personalise whether it be a jewellery box or a backpack. Personalisation goes a long way with children as it makes them feel extra special and can express their originality. Personalised books and stationary is a great gift as it will get them excited to go back to school, or surprise them with their favourite bedspread to make the bedtime routine a little easier. With these types of gifts, you'll be sure to create grins from ear to ear with your child's favourite apparel, toys and keepsakes. Creative kids like to make their own designs as well as play with active toys such as spy gadgets, lego or make your own jewellery sets, which should keep them occupied for a few hours too.
Family experience days 
Make your children's dreams come true with a gifted experience day. These can be designed for the whole family to take part in or for your little ones to bring their wildest fantasies to life. You could give them a taste for adventure with a thrilling indoor skydive day where they can experience the adrenaline rush of jumping out of a plane but from an indoor, safe activity centre. Some children would love the opportunity to play dress-up with their siblings and have a luxury photoshoot where they are the star of the show! Or if you're the active type why not book a puzzle or escape room challenge to really put the family to the test.
Hopefully, these children's Christmas gift ideas have helped with the pressures of finding the perfect gift this year! Let us know if you have any other great ideas to add to the list.