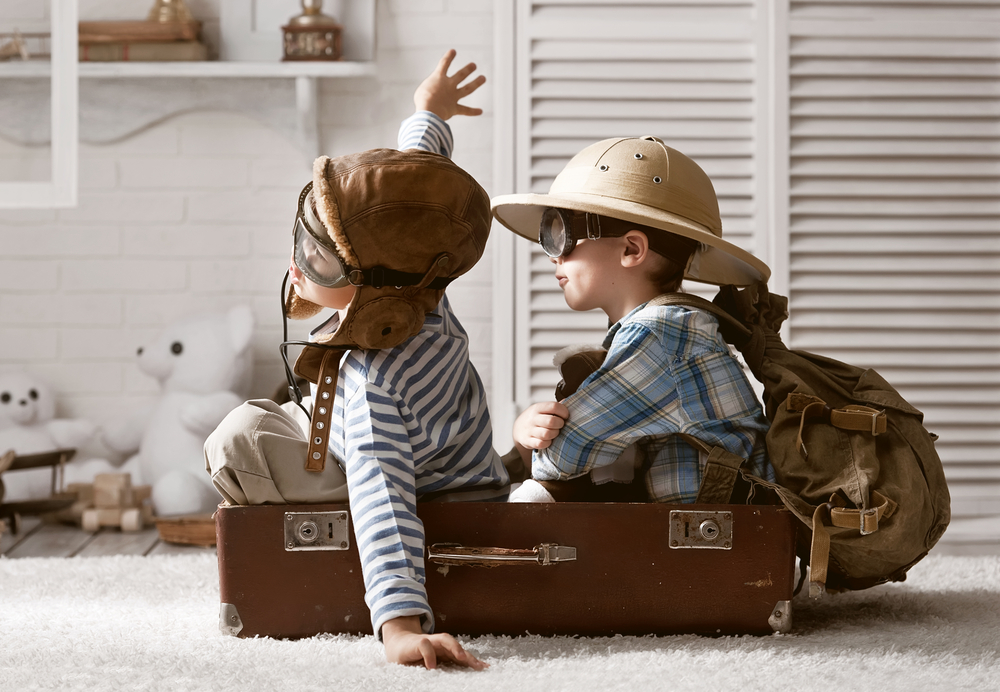 Planning to get creative with decorating your kids' bedroom? At the Children's Bed Shop we welcome playful and artistic ideas to incorporate into your child's bedroom. You may wish to consider several things when decorating children's bedrooms such as creating a theme, accessorising the room and adding fun storage options.
You might want to look at childrens cabin beds or mid sleeper beds to house all their toys and utilise the space in the most efficient way possible. Determining the colour and style of the bed is also important in order to fit with your chosen theme and all your storage needs. Making your child's room a creative and playful space should not be overlooked either so turning their room into an adventure is probably a great idea to keep them excited!
We have put together some tips on turning your kids bedroom into an adventure playroom to satisfy their wild imaginations as well as cater to all your needs in keeping the room neat and tidy!
Choose a theme
As well as this short guide, you could also browse the internet or look for inspiration in magazines to get ideas for a theme for your kids bedrooms. You could make it a gender theme and colour coordinate it to traditional blues and pinks, or you might choose a princess style room or create a Jurassic Park dinosaur scene.
How big is the bedroom?
Considering the size of the bedroom before implementing your ideas is extremely important. Think about the colours you choose and any feature walls you may wish to add. Be mindful in opening the space so stick to one wall if you opt for wallpaper or bold and bright colours. We also recommend wall stickers to add characters to your kids bedroom, again don't go overboard as you don't want to make the space chaotic!
Accessorise the space
If you are a little scared of splashing colour over the walls you may want to add some accessories instead. Adding personal touches in the form of cushions, toys and lamps can truly bring their room to life. These finishing touches are often inexpensive too. Try things like hanging mobiles or colourful ornaments. Little girls often like butterfly or heart lights to light up bedtime reading before going to sleep. We have a range of children's bedroom accessories available from toy boxes to desks, tables and chairs.
Creative storage options
When you are a child you can never have too many toys or books or game but storing all these things can soon become a problem. It's time to get creative with your storage options. There is a range of children's storage units for you to match with their bedroom furniture and add some adventure into their room. Try a pirate treasure chest or a beauty bar dressing table. Try and avoid throwing everything under the bed or in the wardrobe. If you are opting for kids cabin beds, then you may want to choose cabin beds or mid sleepers with storage.
Incorporate feature walls
Finally, think about incorporating a feature wall. There are so many choices of wallpaper for kids these days. Why not customise your wallpaper, you could even have a family photograph from Disneyland blown up to remind them of their magical time with their favourite Disney characters?
We hope this mini guide on adding some adventure into your child's room has been useful. Check out our other post on ideas about how to get your kids bedroom ready for spring.