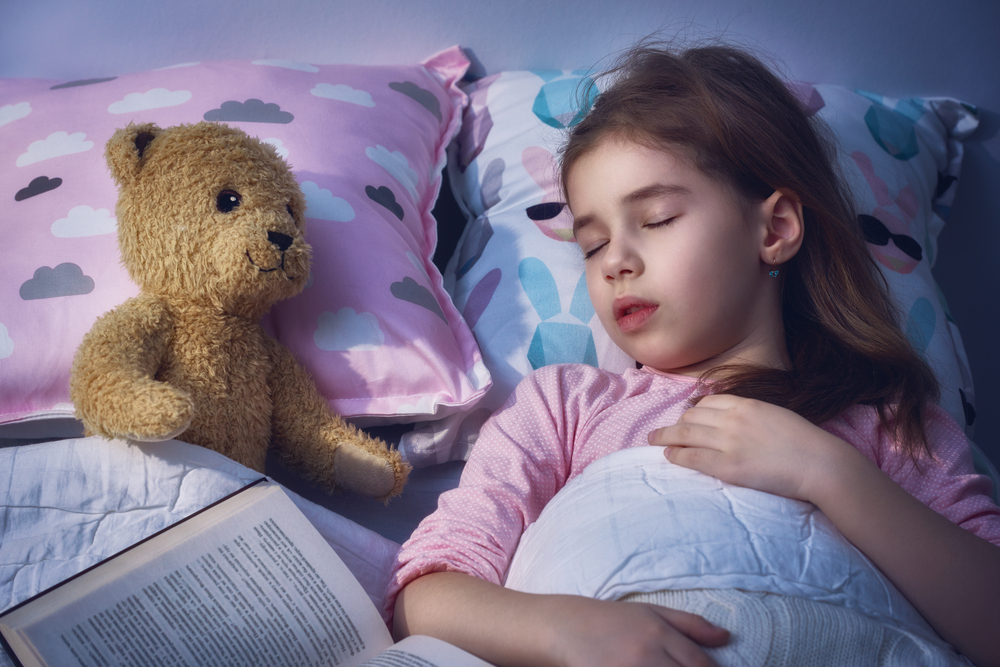 Do you feel that your child could be getting a better night's sleep? Many children have trouble settling down and as parents, we know first-hand the impact a bad night's sleep can have on them. A poor sleeping pattern can result in children being irritable as well as being less attentive in school and behaving badly at home. There may be several reasons that your child isn't getting a good night's sleep and although some parents worry that its technology that interferes most with sleeping routines, we have listed some other things that could be causing a restless night's sleep.
Read some of our suggestions on how to improve your child's sleeping from choosing the right schedule to introducing exercise routines and creating a cool and calming space with childrens midsleeper beds for them to relax and unwind before hitting the hay!
Sleeping Schedule
Setting a regular bedtime and wake-up schedule for your children is essential for a good night's sleep. Sometimes setting a schedule is all and well and good but sticking to it can be another story. It is important for little ones to have a consistent sleeping schedule so that their body clock will know what to expect, it will also ensure that they are getting enough sleep each night.
Bedroom Space
Creating the perfect bedroom space for your child plays a part in allowing them to drift off into a deep sleep. Be sure to make your child's room a fun space so that they look forward to going to bed. The childrens midsleeper beds are a great way to incorporate some playfulness into the room especially if you add a cool tent and some fairy lights. At night-time encourage a quiet and cool environment, perhaps add a fan to their bedroom during summer to cool down the temperature before they get tucked in.  Keep light to a minimum and make sure all clutter is tidied away. A decluttered room makes for a decluttered mind allowing them to drift off and catch those all-important zzz's.
Bedtime Routine
Once the bedroom is a calming and tidy place for your child to unwind it's time to introduce the relaxing bedtime routine. A nice, warm bath with some warm milk and a story is the perfect way to end the day! You could even use some soothing music to help relax and settle them.
Limit Sugar Intake
Limiting their sugar intake is crucial in helping them settle. Avoid giving children any sugary snack and soft drinks at least six hours before they are due to go to bed.
Avoid TV
If you can, remove or at least limit TV use in the bedroom at night-time. Evening television can be troubling for children and may result in night terrors. Certainly, avoid any scary stories or TV shows before bed.
Exercise
Lastly, exercising can tire children out and make for a good night's sleep. Encourage walks with the family or bike rides but limit these activities to the day as any vigorous exercise before bedtime may result in an unnecessary splurge of energy!
Let us know what tips work best for your bedtime routines.