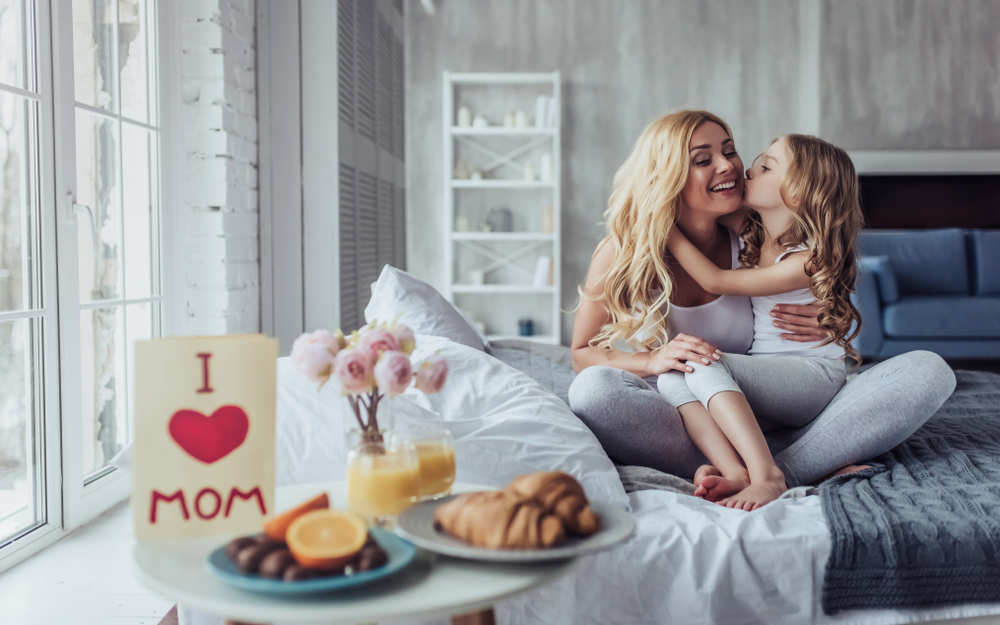 We're approaching the beautiful time of year where we celebrate how fantastic our mums truly are. From making the children's beds to hoovering the whole house along with making delicious meals; as they say, not all superheroes wear capes!
This one is probably one for the dads out there to read up on as you can help your little ones surprise their mum on Mothers Day and plan something wonderful to show her exactly how much she means to the family and to make her feel special.
Our Children's Bed Shop experts want to help you plan the perfect day and give you a gift guide that won't break the bank but will be a gift all the special mummies are going to love!
From Making the Children's Bed to Breakfast in Bed
Mother's Day is the perfect day to get the kids up to make a tasty breakfast in bed, of course, dads make sure the children are supervised and not left frying the bacon or burning the toast on their own!
Accompany the breakfast in bed with a fresh glass of orange juice or if you want to step it up a notch how about a mimosa, it's only Mother's Day once a year, it's the perfect excuse for a cheeky bit of fizz in the morning. Don't forget some beautiful flowers to add the finishing touches to the breakfast (maybe avoid picking mum's freshly planted flowers in the garden though!)
You can celebrate as a family by doing something fun but most importantly together, whether it's bowling, cinema, a walk in the park or a lazy couch day watching all your favourite films with plenty of snacks.
End the day with a candlelit bubble bath, while mum soaks, it's up to you and dad to make sure she has her peace and quiet; probably a good time to do some bedtime reading!
A Gift that will Mean the Most
Buying a gift for someone isn't about the price tag, a gift with great meaning and sentiment can mean a lot more when you know the person you've received it off has really thought about it and put a lot of effort in.
Some great gift ideas for Mother's Day could include
Baking a cake
Personalised photo mugs
Handpicked flowers (not from mum's garden)
A family photo frame
Her favourite chocolates
Handcrafted Mother's Day Card
These are just a small few ideas which also don't come with a big price tag.
Hopefully, our tips have helped and you can make it the most fabulous Mother's Day yet, enjoy the little ones being on their best behaviour and treating you like a queen; like we said the day only comes once a year!
For all other days that the kids are getting up to no good and you need some other guidance and ideas on your children's beds, bedtime routine, decor ideas and much more be sure to visit Children's Bed Shop again.