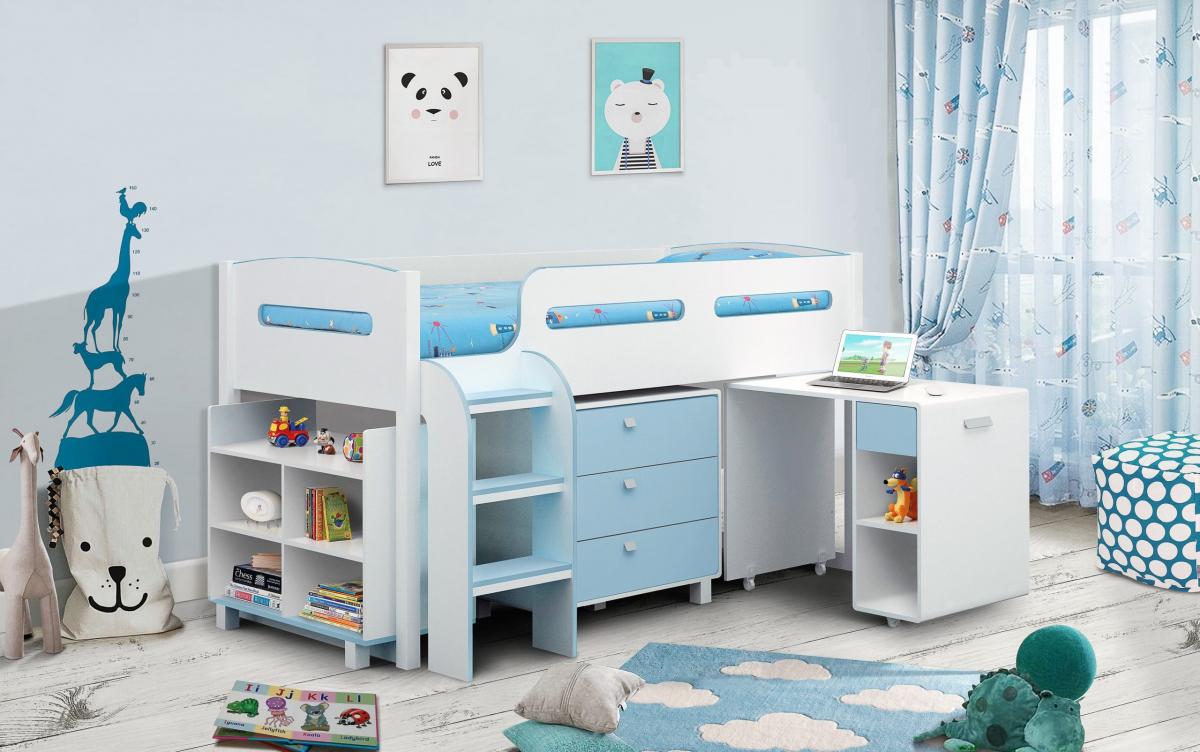 Changing the decor of a young boy's bedroom can be a somewhat daunting, but an exciting thing to do. When your son grows up a little, the adorable decorations you put up in expectation of their arrival can seem a little babyish.
Maybe they are ready to move into a larger bed and they have found their favourite cartoon characters. If it is time for a change, have a look at these ideas.
Moving to a boys single bed
As boys grow, it is inevitable that they will grow out of their toddler beds and need to move into a larger childrens bed for boys. They will feel much more grown- up in their new bed.
Thinking about the warmer months, it is a good idea to consider the tog rating of duvets. You can get duvets that are specifically designed for summer, which focus on keeping children cool at night. You could even get bedding sets which feature their favourite characters.
Making more storage space around a boys single bed
Almost every parent thinks that they don't have enough space! One way to get things off of the floor is to think about shelving around your son's bed. Shelving is a great solution if you don't have a huge amount of storage or floor space in which to put things away. You could place special memento's, pictures and books on the shelves, as well as adding some boxes for the smaller items.
Think about a boys single bed with built- in storage
Another clever idea is a boys bed with drawers underneath. Choosing a boys bed with drawers means that items of clothing or winter bedding can be stored close- by but still out of the way. Changing the decor of a boys bedroom will usually mean that some items will have to be put away; things that they were given when they were born, for example. Opting for extra storage will provide a place to keep things safe.
UPDATING PAINT COLOURS OR WALLPAPER
As you are updating the room for summer, thinking about wall colours or decoration could be a fantastic place to start. Using a brighter colour palette could freshen up the room. Stepping away from the soothing, muted colours you first chose when your son was born could be a perfect way to update the feel of the room.
WINDOW HANGINGS
Another area to consider is the window dressings. Some children need complete darkness in order to fall asleep, so thinking about blackout blinds may be a great idea. It is always essential to make sure that the cords are well out of the way as they pose a very real safety risk to younger children.
Many manufacturers include safety features such as hooks to keep the cords out of reach. Some character bedding sets also come with the curtains to match; considering these as an option could create an exciting result for your son.