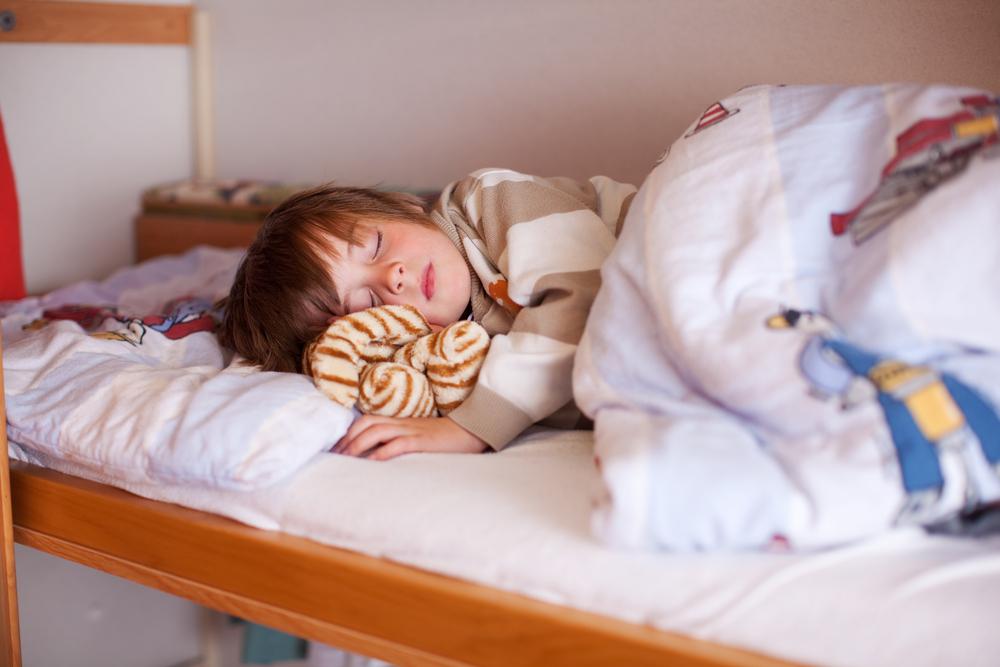 As the name suggests, a triple bunk bed is effectively three single beds on one frame! A triple sleeper on the other hand, is a bed that can sleep three people. There is either a small double bed or a standard sized double bed on the bottom and a single bed on the top. Here at the Children's Bed Shop, we sell a selection of both triple bunk beds and triple sleepers for you to choose from.
You may be wondering whether triple bunk beds are safe, and from what age your child can sleep on the middle and top bunks. Generally speaking, it is safe for children who are six years old and above to sleep on the middle and top bunks. Of course, if you have a child under the age of six years old, they can sleep on the bottom bunk provided that you are sure that they won't climb up to the middle or top bunk. If you have a child under the age of six years old and they want to sleep on the middle or top bunk, you may decide to allow this under supervision if they are mature enough to be sensible with their use of the bed. High sleeper beds are fundamentally safe beds, and a high bed purchased from us will only ever be unsafe if used irresponsibly.
Why Should You Get One?
There many reasons why you might want to purchase a triple bunk bed. You might simply have three children who need to share a room at this particular time in their lives. Maybe you have a child who has a lot of friends over to sleep or you might have family who stay with you regularly. You might want to save money as a triple bunk bed costs less than three single beds, especially when you take into account the fact that we offer a discount on all mattresses when purchased with a frame.
If you think that a triple bunk bed or a triple sleeper is right for your family, then keep on reading to discover a couple of our top picks.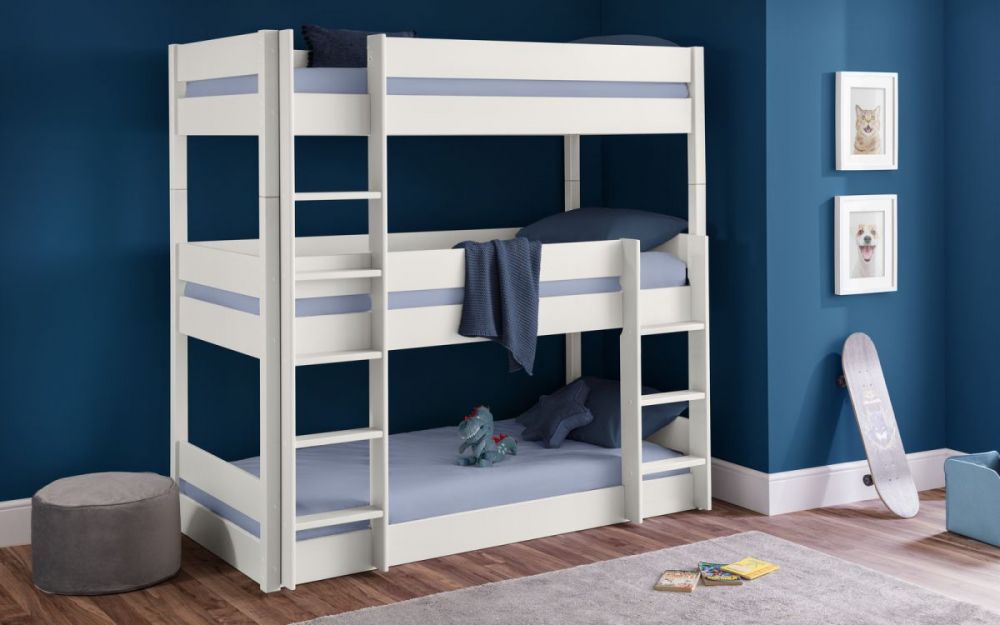 The Julian Bowen Trio Triple Bunk Bed is a high bed and is available in Surf White. It is also available in Dove Grey and Anthracite so there is something for every child. The frame of the bed on the middle and top bunks stands proud of the mattress to prevent children from rolling out whilst sleeping.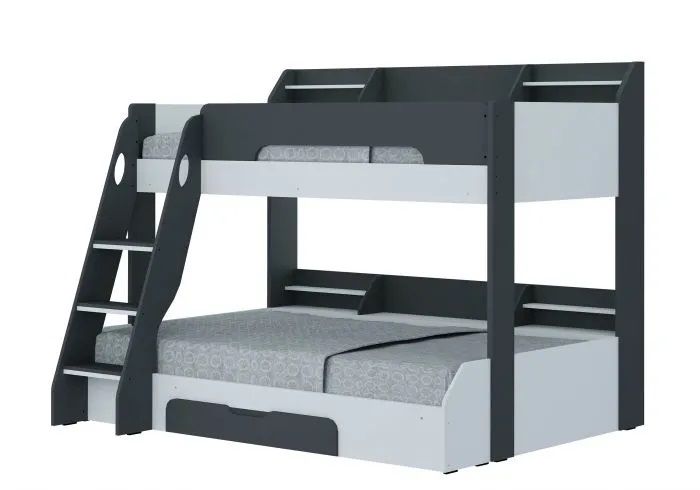 The Flair Flick Bunk Bed is a triple sleeper with storage space and is available in White and Grey, plain White or Oak & White. The bed on the top is a single bed and the bed on the bottom is a small double bed. This type of bed is perfect if you have an older child who can take the top bunk and a younger child who can take the bottom bunk. Perhaps you still need to comfort your younger child in the night as they drift off. Now you'll be able to lie next to them in their own bed and room!