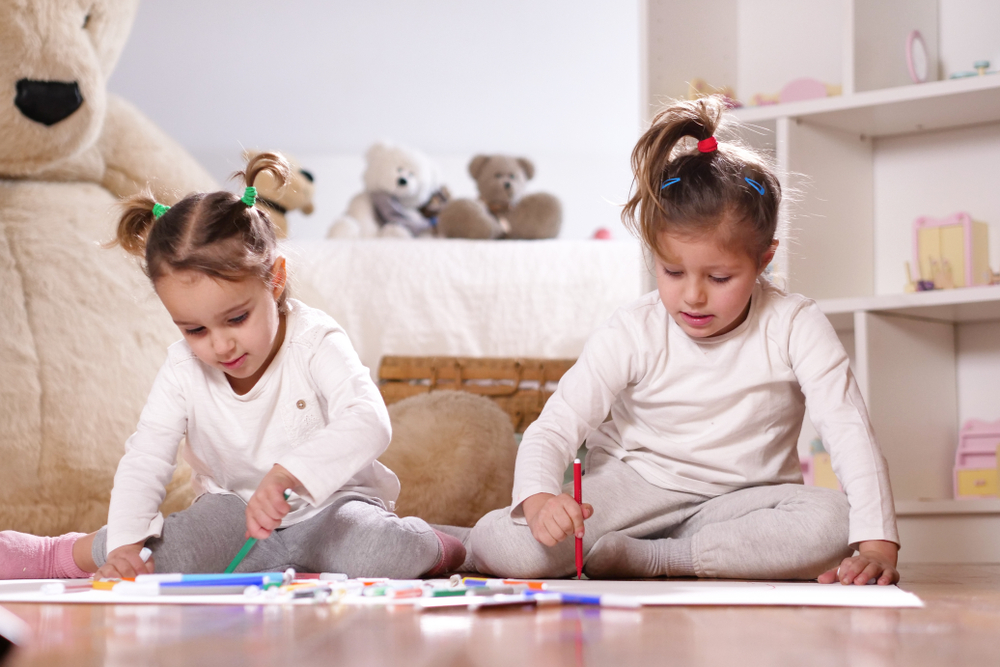 At the Children's Bed Shop we are constantly trying to think of new ways to decorate or spruce up the little one's bedrooms. We recognise that it is important to inject fun and functionality into their space as well as showcasing their personality where we can, whether it be with their favourite cartoon character or superhero. It is crucial to find childrens beds and bedroom furniture that is of good quality and durable, whether you opt for childrens bunk beds or a high or mid sleeper. It needs to be able to stand up to the rough and tumble of a child's life: it should be cleanable, anti-allergy and resilient.
Providing them with educational activities such as games boards and puzzles may also help them to learn and develop. Lastly, make sure the space is colourful and vibrant with an element of fun! Take a look at our 5 top picks for your childrens bedroom below:
Add themes or characters
As your kids grow, they will want their room to reflect their latest interests. This will allow them to stimulate their senses and express personality. Try a rug that shows your child's favourite TV character or a superhero wall decal to protect them while they sleep.
Educational activities
Games and activities are more than just fun for children, they may also help with physical development and early learning.  Playing board games as a family is a fun way to introduce these types of educational activities. Children like to keep busy so you could try a range of activities from arts and crafts, cooking, music and dance as well as basic academic skills such as reading, writing and drawing. Keep the activities simple, and unfortunately for parents, the messier the activity, the more they seem to like it!
Bedroom furniture
When it comes to childrens beds and bedroom furniture whether you choose childrens bunk beds or a childs cabin bed one thing to bear in mind is how durable the product is, and of course, you want good value for money. Children can be messy and literally throw themselves at everything! Therefore, it is best to buy furniture that is resilient and will stand up against everything that your little ones fling at it, including themselves!
With tumbles and messy fingers, it is important that the products you purchase are cleanable and of course, safe for your little ones. Comfort is key and some beds can make playtime more enjoyable, especially childrens bunk beds, but making sure the quality of the bed provides a safe structure for your child is crucial. We only stock the best quality and value at the Children's Bed Shop with many of our best items now on sale.
Decorate the space
When it comes to decorating your child's space you want to cram the room full of energy! Vibrant colours are perfect for a kid's bedroom, you could even include them in your decision, creating memories as you learn about their favourite colours, allowing their personality to shine through. We have some other useful tips on a previous blog post on how to decorate your kids bedroom.
Allergies
No one can blame us for wanting to wrap our little ones in balls of cotton wool. When they are young, we are still finding out about possible allergies as well as their likes and dislikes. When it comes to accessorising the space look for products made from wool as it is a natural material, it does not provide a breeding ground for bacteria or dust mites meaning it will not encourage allergies.
Choosing something as simple as bedding can become problematic. Skin irritation for children can be caused by material fabrics to what washing powder you use. Things like rugs for toddlers and smaller children will need to be shed proof, as fibres can be swallowed by infants.
We hope these top tips for your childrens bedroom have been useful. Let us know if you have any other suggestions.