Sleep is pivotal to your child's development, so it'd make sense to put a lot of consideration into what bed would suit them the best. After all, they do spend at least a third of their day in bed. Here at Children's Bed Shop, we stock a wide range of children's beds for you to choose from in a variety of styles, designs and features.
The main three types of single bed we offer are: low sleepers, mid sleepers and high sleepers. We will explain the features of each so you can decide which would be best for your child. Getting your child involved with the decision process will also give them a real sense of ownership when it comes!
Low sleepers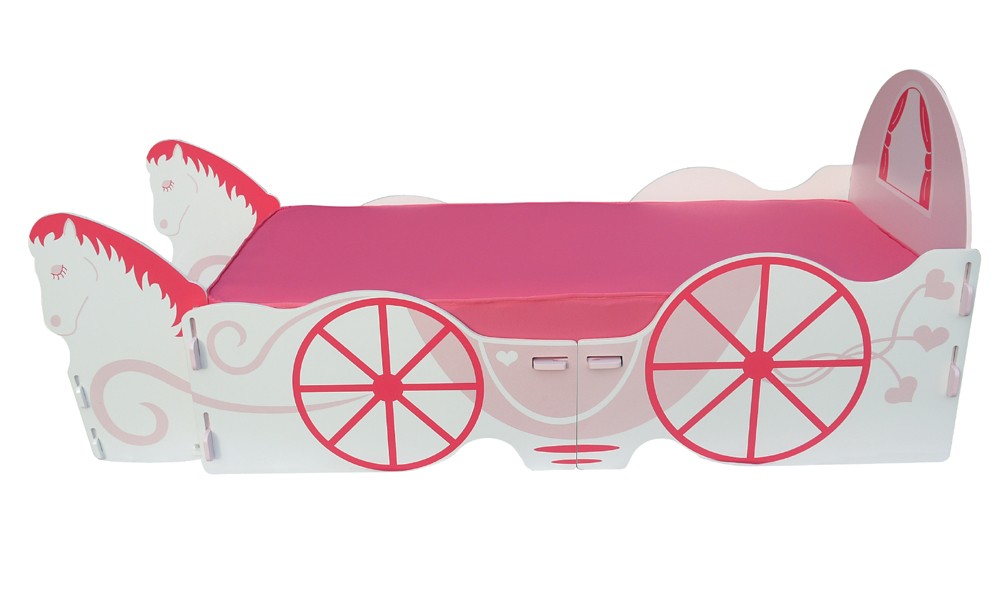 If your child is quite young or has mobility issues, then a low sleeper would be the perfect bed for them as it is closer to the floor, letting them climb on with relative ease. Low sleepers also come with a massive variety of fun designs, your child can go to sleep living life in the fast line with a low sleeper bed designed like a race car, or they can feel like royalty nodding off in a junior princess carriage bed.
Mid sleepers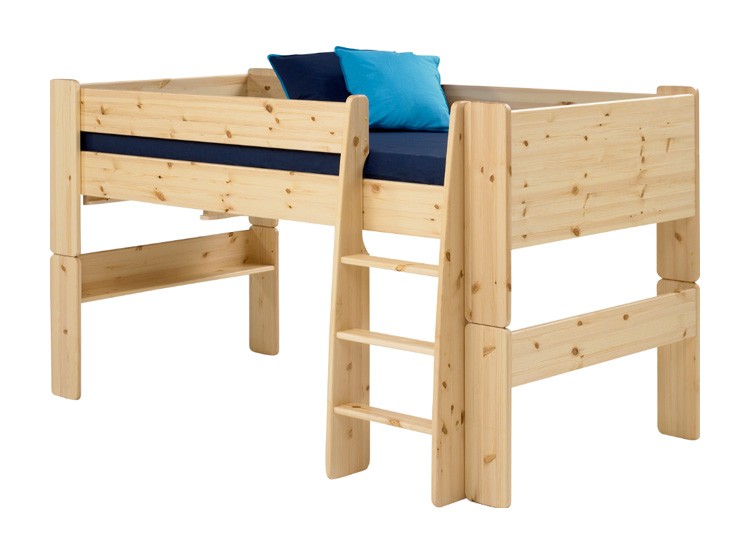 A mid sleeper bed is ideal for any child between the ages of 6-13, it is perfectly fine to buy one for a child older than this but it is down to your discretion. Probably the most comfortable and supportive out of these options as it is the standard frame for most adult beds so you will be preparing them for sleeping in a similar bed later in life. Storage underneath is also a bonus! Buying a Steens midsleeper single bed for your child means they have plenty of room to store their toys, ultimately resulting in a clean and tidy bedroom.
High sleepers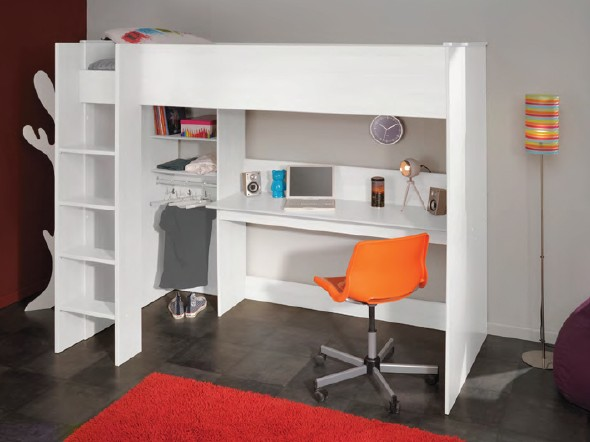 The perfect bed when space is at a premium in your child's bedroom. With the mattress elevated, this allows for furniture space underneath. A desk underneath a high sleeper bed is always a popular choice, like with our Parisot Swan which comes with a desk built in! There's also something kid's really enjoy about having to climb a ladder to get to bed too, making bedtime feel like a little adventure. One thing to be aware of before you invest in a high sleeper is the height of your ceiling – if your child cannot sit upright without knocking their head then you've got a problem. Be sure to measure the height of your ceiling, the height of your child and compare these with the bed.
If you need further assistance deciding what bed would be perfect for your child feel free to contact us. We're always happy to offer our help and advice.