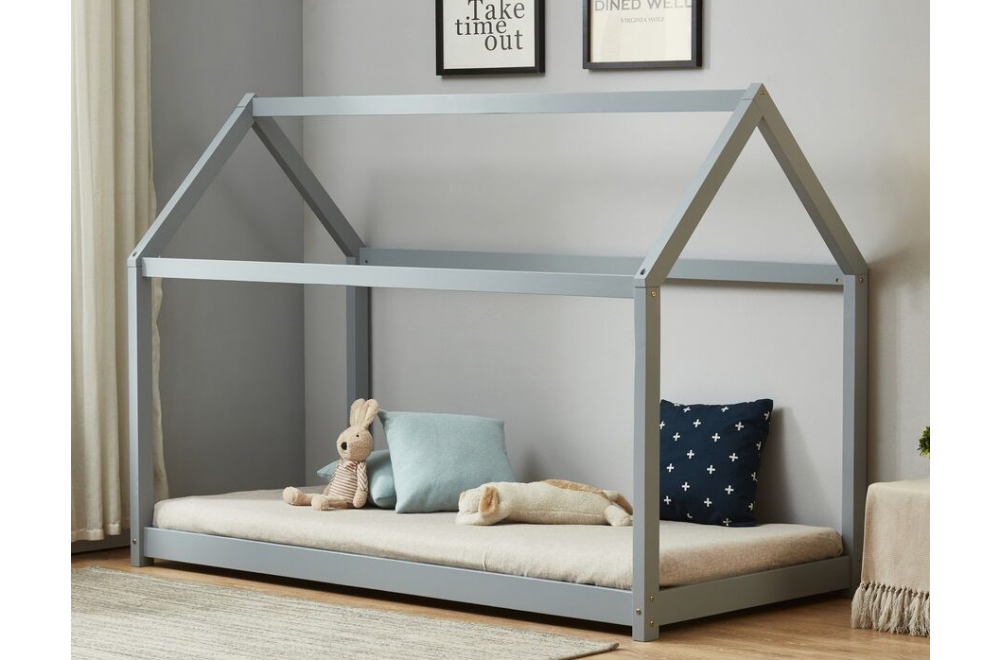 Tog, tufting, hypoallergenic: the lexicon of beds can be surprisingly impenetrable. They're all terms you're likely to be unfamiliar with if you've just started your bed-buying journey. It goes to show, buying a bed can be bewilderingly complex. To help you get to grips with the essentials, we've put together a post that covers three of the most popular types of bed frames. Hopefully, you'll find something that appeals to your aesthetic sensibilities and meets your practical requirements.
Metal bed frames
Metal bed frames are rarely outside the most popular choices for visitors to our site. Prized for their longevity, metal frames offer excellent value for money. They won't wilt, dent or spoil over time, retaining their rigid structure and glossy sheen for years to come. And with an impressive range of designs available on our site, there's something for everyone – from those who favour the decorative, traditional look iron can offer to the sleek sophistication of more modern designs.
Canopy bed frames
For some, the only place you should find a canopy bed is in the long-since uninhabited bedrooms of medieval European aristocrats. And, until recently, I'd have agreed with them. Canopy beds, complete with frilly curtains, were a relic of a bygone and distinctly unfashionable era. Today though, the silhouette has been reclaimed and modern design has transformed them from dreary and domineering to inviting and airy.
They are still, however, an indulgent and dramatic choice. You really have to commit to it being the focal point of the room and arrange everything else around it. Shaped to resemble the silhouette of a house, this canopy bed from Birlea is an elegant choice that any child would be delighted to call their own.
Bed frames with storage
For the space-conscious homeowner, bed frames that cleverly incorporate storage into their designs are an absolute necessity. Modern designs are engineered to help you cram in even more into previously unusable dead space. The right mid sleeper bed with storage can make your room feel much, much bigger than it really is.
Courtesy of the some of the industry's leading brands, we've got an impressive and extensive selection of beds with storage, the scope of which you'll struggle to find anywhere else – online or offline.  Julian Bowen, Stompa and Steens are just three of many renowned brands whose products we're delighted to stock.
We hope that you've emerged from reading this piece with a better understanding of the strengths and weaknesses of a number of popular bed frames. You should know enough to ensure that your next purchase is an informed one. If you have questions about any of our products, don't hesitate to get in touch. You can send us an email, give us a call or use the chat on our website. One of our team will be on hand to help.