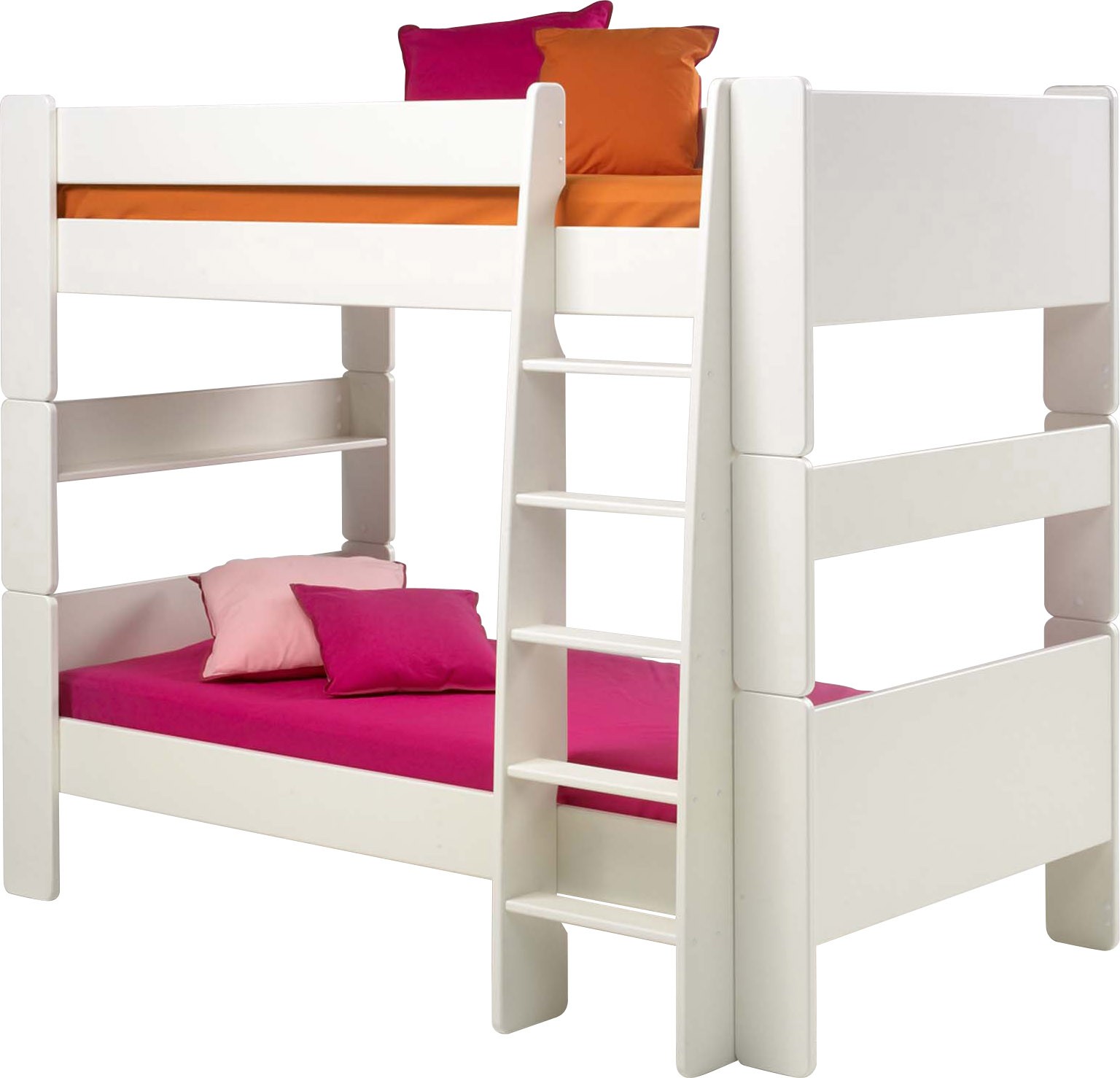 If your child has started school, they may have already started clamouring for bunk beds. For kids, bunk beds hold a kind of magnetic appeal – they represent the excitement of getting older and new responsibilities. For parents, children's bunk beds are a stylish and reliable choice and, crucially, they create precious space in already crowded bedrooms.  But how old should your kids be before they can safely use a bunk bed? And what considerations need to be made before making a purchase?
When can kids use a bunk bed?
As you'll know if you've seen Stepbrothers, bunk beds are only as safe as the people making – and using - them. If your kids are mature enough to use the bunk beds as they are intended – without using the top bunk as a diving platform – they are absolutely safe to use.
Kids are old enough to use a bunk bed when you are sure they are mature enough to use them safely. The only chance at all of your children encountering any harm whatsoever stems from using the bunk beds irresponsibly – not from any inherent design flaw or faulty materials.
If you have any concerns or doubts about their ability to use the bunk beds safely, you can mitigate the risk by opting for low bunk beds. We have one of the most extensive selections of small bunk beds in the UK and we can help find a solution that dispels any reservations you may have.
Are bunk beds safe?
Safety is of paramount importance to manufacturers and each product is carefully designed to minimise the possibility of anyone getting injured.
Almost all of our products are covered by 1 year manufacturer warranties too. So, if it doesn't meet your expectations, you'll have the opportunity to replace it or get your money back.
Additionally, if you have any reservations about assembling the bunk beds yourself, they do come with detailed instructions – eliminating the possibility of uncertainty clouding your work and adversely affecting the beds.
What is the maximum age for bunk beds?
There isn't necessarily a maximum age for bunk beds. Age doesn't determine a child's suitability for a bunk bed – but height and weight definitely can. Different bunk beds have different maximum weight capacities. The size specifications for each bed are listed on the product page (including length and width) but if, for whatever reason, you can't find all the information you need, don't hesitate to send us an email or give us a call. Our team are always on hand to field any of your questions and ensure you the get the best fit for your home.
If you want the bunk bed to last for a long time (and be able to weather the storm of any out-of-the-blue growth spurts) you should consider getting a bed that is considerably larger than your child's current frame. There are a variety of cool bunk beds suitable for a range of ages and sizes. Have a look on our website to view and compare space-saving bunk beds from leading manufacturers.