The summer holidays are an exciting time for our little ones. Whilst as an adult, time off from work or other responsibilities gives a chance for some much needed rest, children can tend to approach the summer holidays a little differently. Staying up much later than usual and sleeping in late as a result is a common occurrence amongst our kids during the summer, disrupting any sleep routines you've worked hard to put into place. If you want to get your child's sleep schedule back on track, try these tips to maintain their bedtime routine during the Summer break.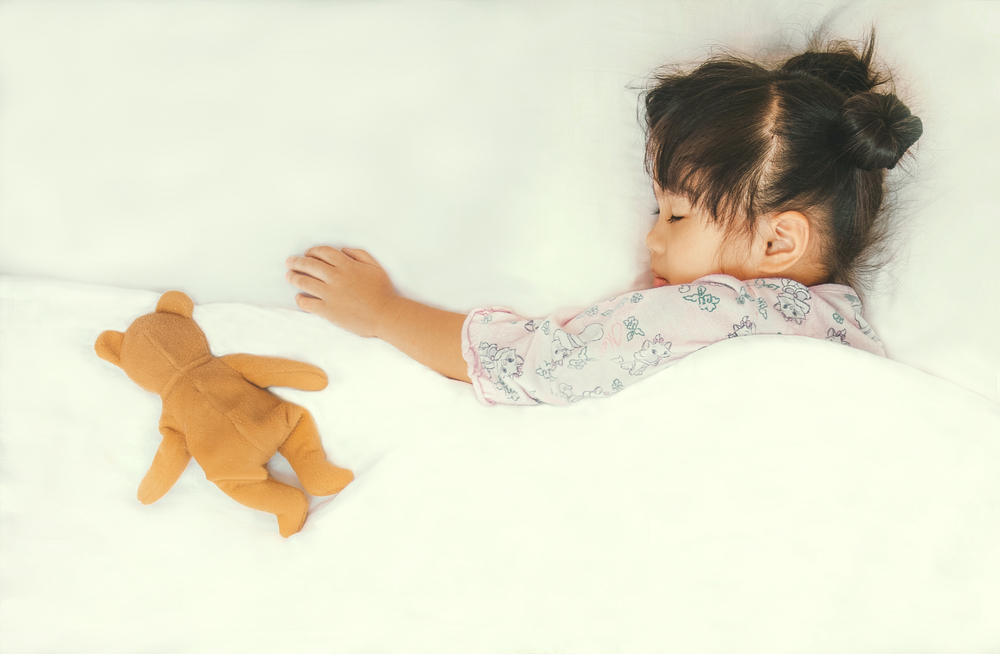 Set a regular wake up time
Morning alarms usually go out the window during school holidays, causing your child to oversleep day after day. Sleeping until the late morning or afternoon not only causes problems for sleeping patterns, but can also make your child feel more tired as oversleeping is known to cause fatigue. Set a time for your child to wake up each day and stick to it throughout the summer break. This doesn't have to be as early as it would on a normal school day (it is a break, after all!), just as long as they're consistent with the time they wake up.
Keep their room cool
Being too hot is a common culprit for keeping your child up at night. If it's too hot for your child to get a restful sleep, help your child sleep in the hot weather by making their bedroom more cool. This includes bringing a fan into their room which you can switch onto night mode, sticking to breathable cotton bedding and limiting their nightwear, avoiding any heavy fabric pyjamas. The cooler and more comfortable their bedroom is the easier they'll find it to sleep during the summer holidays, making them ease back into a normal routine.
Keep electronics out of the bedroom
Electronics in the bedroom are a bad idea when you're trying to keep up an effective bedtime ritual. Items such as laptops, smartphones and games consoles all provide a distraction and can be a lot more inviting than sleep in a child's eyes. Staring at a screen also interferes with the sleep hormone melatonin, making it even harder for an excitable child to drift off. Instead of filling the room with distractions in an electronic form, make a small study area with some of their favourite books. A mid sleeper cabin bed with desk is a great way to incorporate learning into the bedroom, letting them spend some time reading or learning before bed which is a lot less stimulating and a good way to unwind at the end of the day. Our Julian Bowen Leo mid sleeper cabin bed with desk built in is a great option as it also comes with plenty of storage space, keeping your child's room nice and clutter free.
Stick to a routine on holiday
If you have a summer family break planned, try not to let your child's routine slip. Stick to a set bedtime and wake up time for your child as much as you can in order to keep them in the same frame of mind. If it helps your little one to nod off in unfamiliar places, bring along a few items from home such as a blanket or soft toy, which will reinforce the idea of sleep.
If you want to take a look at more of our children's mid sleeper cabin beds with desk, or our wide range of themed beds, single beds and more, click here to shop our full collection at Children's Bed Shop!