Children are always growing and evolving their interests, hobbies and favourite colours, which can sometimes mean that the way they want their bedroom to look can change in the process. If you want to create a bedroom for your child that will stand the test of time, and is simple enough to be used for future children, we have you covered with beds such as the Thuka cabin bed and Steens midsleeper. Take a look at our guide to some of our favourite picks to help you create a versatile children's bedroom!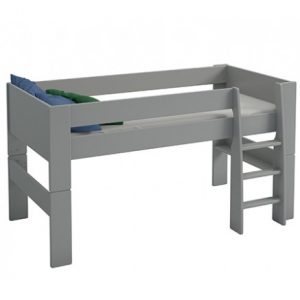 Steens Midsleeper in Grey
One of Children's Bed Shop's new additions; the Steens midsleeper in grey, has a beautiful versatile design that can fit easily into any bedroom. This eye-catching frame would make a stylish addition to any child's room, and it's simple grey shade will look great paired with any colour scheme - perfect for both girls and boys.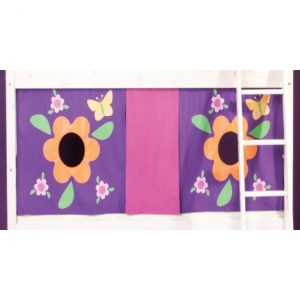 Thuka Cabin Bed
With so many versatile designs to choose from, a Thuka cabin bed is a great choice when creating an adaptable children's room. Thuka offers beds in beautiful single, midsleeper and bunk styles, in pale shades that will look great paired with a neutral colour scheme and some simple furniture. If you still want more of a splash of colour in the room, however, there's also the choice to add some fun to a midsleeper or bunk with the detachable Thuka tent, available in purple or blue.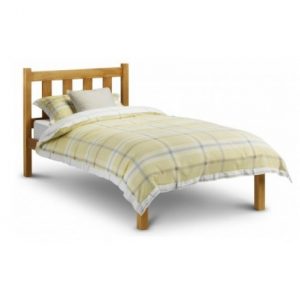 Julian Bowen Poppy Bed
You really can't go wrong with classic wooden furniture, which is why the Julian Bowen poppy bed is a perfect option for any bedroom. The sleek pine finish and simple design of this model would complement any children's room, whatever gender, and the sturdy frame with slatted base will ensure the bed lasts and can be used for many years to come. There's also the option to add the Poppy Stopover underbed drawer, giving you the perfect solution for all those unexpected sleepover guests!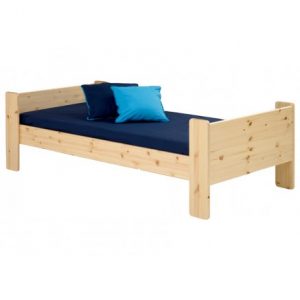 Steens Single Bed
Another bed with an authentic wooden finish is the single bed in natural lacquer from Steens. This bed has a modern, trendy design that's versatile enough to make any child happy, and is great value for money. For a finishing touch, go for the matching Steens low bookcase to store your child's bedtime books and keep their space nice and tidy.