Your little one's eyelids may be drooping, but that's no excuse for the adventures of the day to end. In fact, it could mark the start of a whole new exciting journey - on board our very own Children's Bed Shop London Bus Bunk Bed.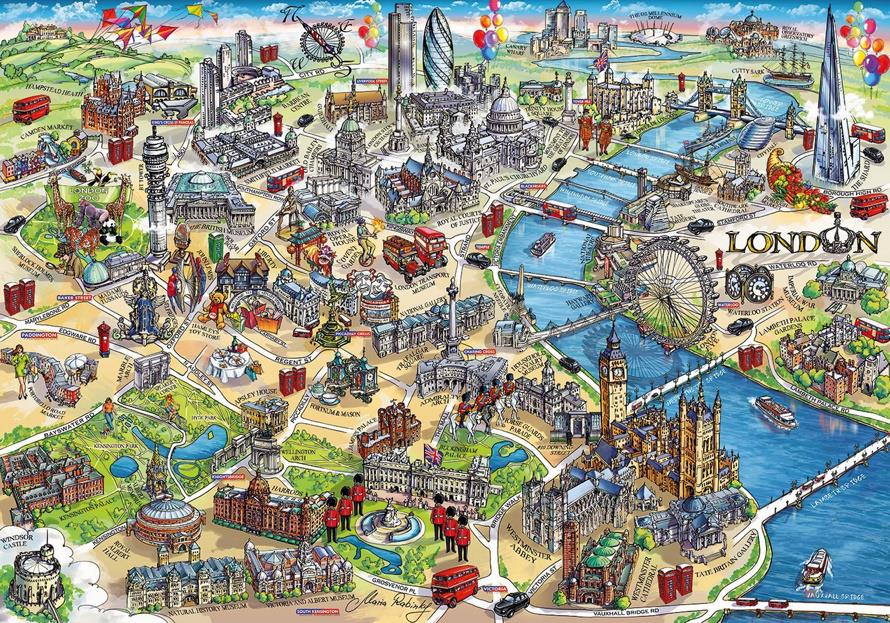 David was sure he'd felt sleepy when Mum told him it was time to turn out the light. He remembered snuggling down in the darkness in his new London Bus Bunk Bed and felt his mind began to wander back to the great goal he'd scored on the football pitch that afternoon.
Yet now, he was wide awake and his room was no longer dark. In fact, he was surrounded by a golden glow. He could see the sides of his Julian Bowen London Bus bed glimmering and shimmering. Where was the light coming from?
His eyes were drawn to his pillow and the mystery was solved. Right in the middle was the source of the magical glow; a glittering golden envelope. David snatched it up and gazed at his name written in bold black handwriting. What could it be and who was it from?
As his trembling fingers tore at the seal, he could never have imagined that inside would be his own invitation from the Queen. 'David Smith, you are cordially invited to the Queen's Dreamtime Ball, tonight at 10pm at Buckingham Palace. Please dress up'.
David gasped. Where would he get smart clothes from? Then, he gazed up at his number 8 bus bed and saw its destination staring at him from the front. Bond Street, of course.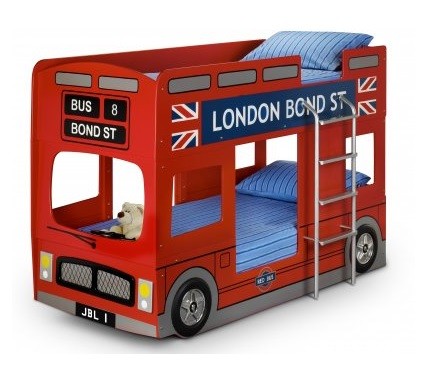 No sooner had the idea dawned on him than he felt the bus start to rise. In a flash, they were off and in the blink of an eye - and a whizz of Big Ben and the London Eye - he found himself paying for a beautiful suit with more money than he had ever seen before in his life.
Just as he was leaving the designer store, however, he heard a little voice nearby and stopped to listen. Two boys were definitely talking about the Queen. Were they going to the party too?
No, they were talking about much more sinister plans; plans to steal the very jewels that the Queen would undoubtedly be planning to wear to her Dreamtime Ball.
The taller boy, who was called Tom, was the son of a great magician and he was planning to use his dad's cloak of invisibility to get into the Tower of London and steal the jewels. David could see the cloak poking out of Tom's bag.
David had no time to lose. He knew exactly who he needed to find; his long-term friend Pete the Pigeon, a very clever bird he had met the last time he had visited Trafalgar Square.
Suddenly, David was back on his bus bed and in a flash he was sitting beside Trafalgar Square calling for Pete. Almost immediately, the little grey bird hopped on board and the pair sped towards The Tower of London, where they knew they would find Tom.
On the way, David told Pete what he needed to do. When they arrived at the tower and spotted Tom, the pigeon didn't hesitate in flying over and snatching the cloak from his bag.
Tom was furious, but David knew exactly how to make him change his ways. He invited him on board his bus and whizzed him over to the London Dungeon. Straight away Tom understood it was time to forget his dastardly plans.
He was truly sorry for the way he had been behaving and David discovered that he was actually a nice little lad. So nice, in fact, that he invited him to travel with him on his London bus bed to Buckingham Palace and be his guest at the Dreamtime Ball.
The boys danced the night away in the company of the Queen and ate so much chocolate and cake that they thought they would burst. They wished the night would never end but eventually they became so tired they couldn't dance another beat. Fortunately, they were in the perfect place to settle down for the night - in David's beautiful Julian Bowen London Bus!

Features of the Julian Bowen London Bus Bunk Bed
The Julian Bowen London Bus Bunk Bed is a fantastic childrens bunk bed. With a trendy and stylish design of the iconic London Bus is transformed into a fun sleeping solution for any child's bedroom.

This London Bus Bunk Bed is guaranteed to introduce instant fun and colour into your children's bedroom. With a fixed Ladder and safety rail round the top bunk this bed would make a fantastic addition to any child's bedroom. The dimensions of the bed are: L: 200cm, W: 108cm, H: 136cm and takes UK Sized Mattresses (90cm x 190cm).