There are lots of factors to consider when choosing the right bed for your child. Whether you're looking for a simple single bed or a fun frame to brighten up the space, it's important to explore your options carefully to make the right choice. For those with only the option of smaller spaces for their child's bedroom, there are a variety of great beds available at Children's Bed Shop that are ideal for saving space. From mid sleeper beds to cabin beds, take a look at our top picks of the best Children's Bed Shop beds for small rooms.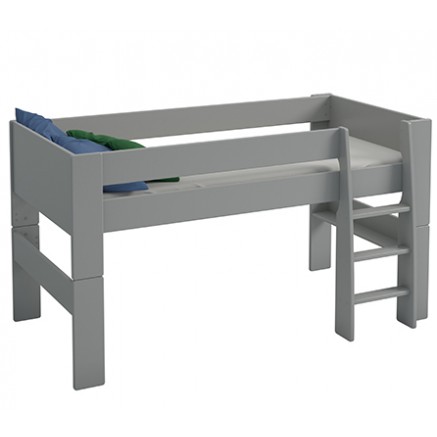 Steens For Kids Midsleeper In Grey
For those who wish to keep things simple yet stylish, this grey midsleeper bed from Steens is a fantastic choice. The minimal design and grey shade of this bed frame means it's versatile enough to fit into any colour scheme, and the mid height design allows for handy underbed space to store all your child's bits and bobs - tidied away neatly of course!

Thuka Trendy Midsleeper Bed
For those who wish to add a pop of colour to their child's bedroom, the Thuka trendy midsleeper bed is a great way to bring some fun to any room's decor. This bed's frame is made from solid pine with a beautiful white finish, and the built in tent provides plenty of space for you to keep toys and other items out of sight. Best of all, this midi sleeper bed can also be easily transformed into a single bed, meaning it can be used even as your child grows older.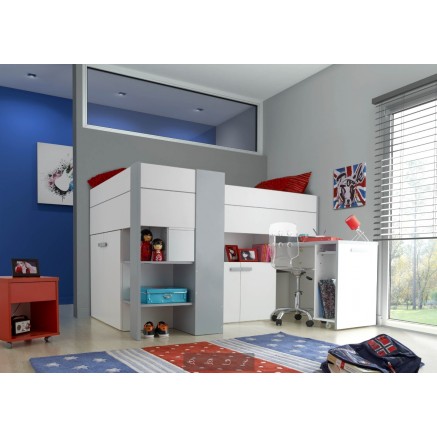 Gami Babel Compact Cabin Bed
Another from our grey range, the Gami babel compact cabin bed is a cool yet practical frame for your child's room. Crafted from solid particleboard, this bed comes with plenty of storage space, with the option of a built in bookcase, wardrobe, cupboard, shelf and pull out desk, keeping all your child's belongings nice and compact.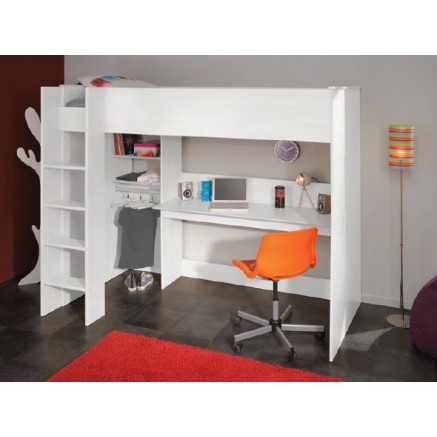 Parisot Swan High Sleeper Bed
When it comes to compact bed frames, you don't get much better than the Parisot swan high sleeper bed. The slender design of this bed includes a desk area, shelves and hanging rail which is ideal for those short of space. The minimal style of this frame also blends perfectly with any colour scheme. Top tip - pair this bed frame with neutral coloured walls and furniture to optimise your space and make the room appear more open!
To see more of our space saving loft, cabin and mid sleeper beds, shop the full range now at Children's Bed Shop!