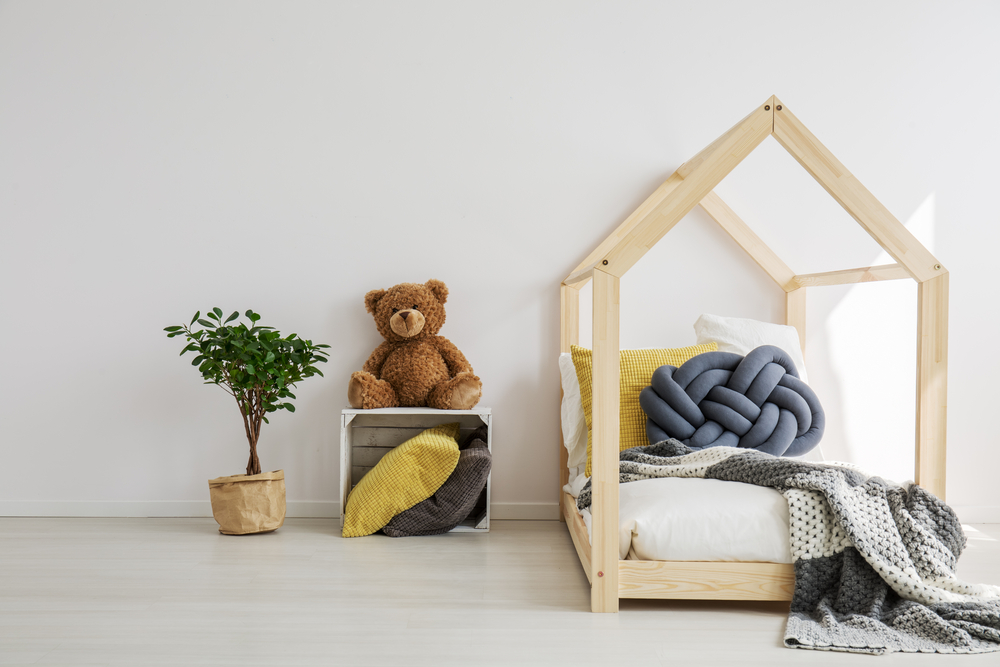 You might be used to making adjustments to the home when Autumn or Winter comes along, but what about in the summer? Aside from opening the windows more often, there are things you can do to give your child's room a more summery feel. From brightening up the space with a white mid sleeper cabin bed or choosing some lightweight furnishings, check out our top tips on some ways you can get your child's room summer ready.
Lighten it up
One of the easiest ways to brighten up any space is by ridding the room of too many dark colours. Re-paint any darker walls with a lighter shade like white, light grey, lilac or sunny yellow to freshen up the room. Choose light coloured accessories like neutral lamp shades and rugs, and swap any key pieces of furniture for something in a lighter colour palette. Beds like the Steens Memphis Mid sleeper in white or the Julian Bowen Pluto Mid sleeper in grey are both great beds that will compliment the fresh feel of the room perfectly.
Switch heavy furnishings
Heavy curtains and thick bedding don't exactly scream 'summer', so make sure to swap these for some more lightweight alternatives. Instead of curtains, look into getting some blinds for the window or sheer curtains. This way there's still a level of privacy in the room, but plenty of natural daylight can still come through. Pack away any thick throws and blankets that you might have left on your child's bed from the Winter, and make sure bedding is made from high quality cotton to best keep your little one cool on warm nights.
Get a good fan
For those rare summer heat waves, having a quality fan in the bedroom is a must. This way you'll help ensure your child gets the sleep they need that's crucial for development, and you'll have a better night's sleep yourself in the process! For tips on how to help your child sleep in the hot weather, click here to take a look at our blog post.
Declutter
One final step you can take to add to the light and airy feel of your child's summer bedroom is by getting rid of any clutter. Nothing ruins the appearance of a room more than mess, so try to spend some time sorting your child's belongings into storage boxes, or a bed with built in storage space. Once the room's looking nice and tidy, add some finishing touches such as plants to help clean the air (just make sure they're child friendly!)
Click here to shop more fantastic mid sleeper cabin beds, high sleeper beds, themed beds and more at Children's Bed Shop.