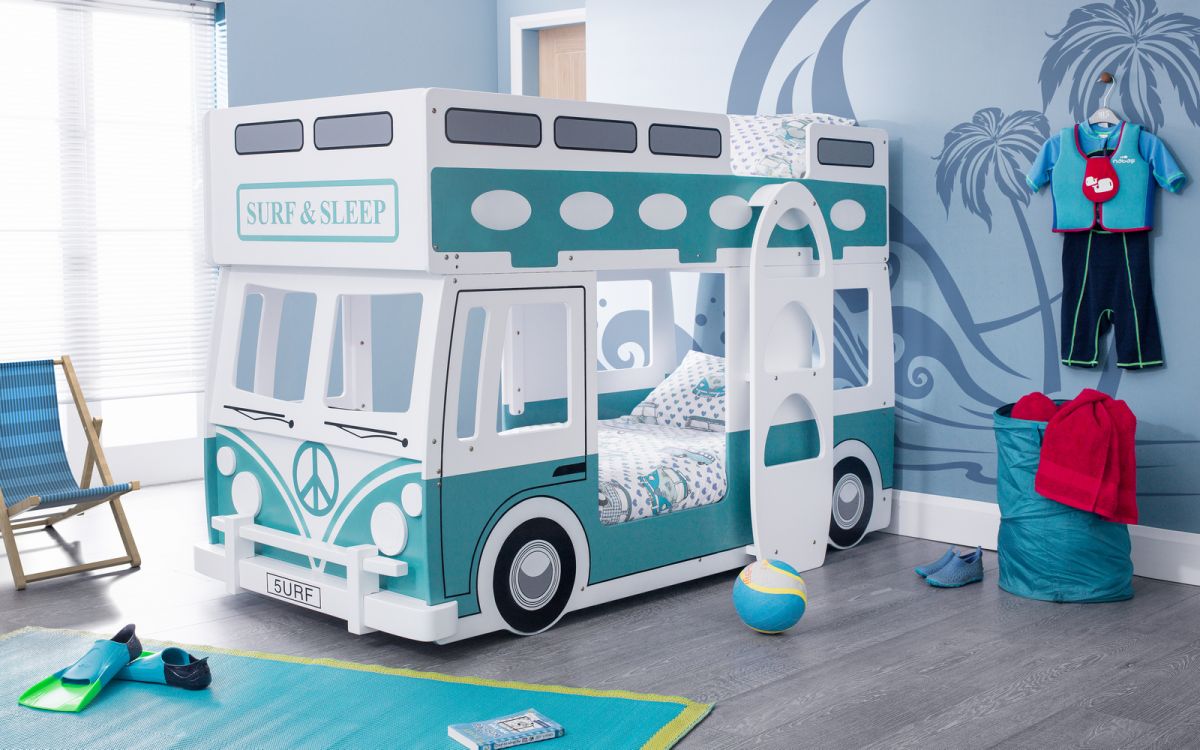 When choosing a bed for your children the sky is the limit. From Indian tipi tents to speedy race cars, we have something for everyone! Themed beds are a great way to introduce some fun and excitement into the bedtime routine. As much fun as a romantic Princess bed would be, it is also important to think about the functionality of the bed too, especially for smaller bedrooms, so whilst the campervan bunk bed may be fun, the Pegasus highsleeper or our midsleeper range may be a better option.
The dark nights are slowly disappearing. Spring is fast approaching. It's that time of year for a big clear out ready for the change in seasons and that all-important spring clean. It is also a great time to spruce up the house and decorate your children's bedroom. A new bed and some bright accessories will keep the room looking fresh whilst providing your little one with a whole new room to explore and have fun in! We've listed our new spring arrivals below for you to take a look at.
The Julian Bowen Pluto Midsleeper Bed
New and exclusive to Children's Bed Shop is the best selling Julian Bowen Pluto Midsleeper Bed now available in the fresh and stylish surf white colour. This midsleeper is both sturdy and sleek finished with a smooth white lacquer. With superb functionality, it can be used as a single midsleeper bed or paired with matching Pluto furniture to providing a neutral and stylish ensemble to your children's room.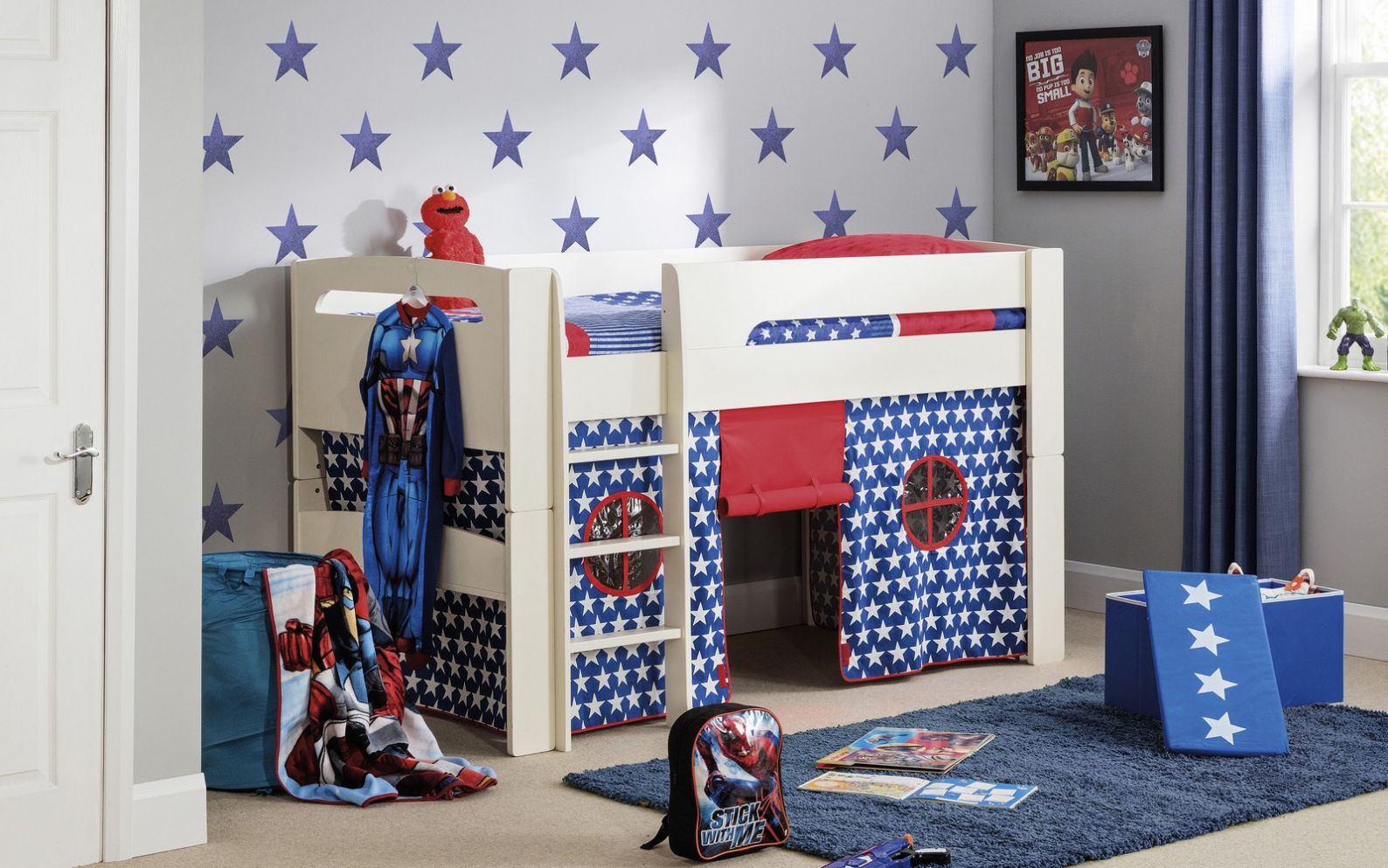 The Eliza Day Bed in White
Another classic white single bed design perfect for any children's room. This beautiful modern design includes an under bed drawer ensuring your little one's room stays clean and tidy. Alternatively, the Eliza Day Bed can transform into an extra sleeping space for your child's sleepovers with friends.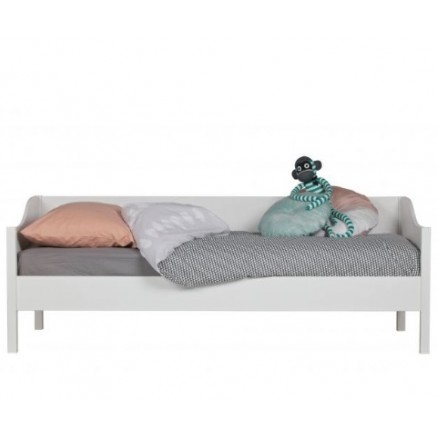 Julian Bowen Campervan Bunk Bed
When it comes to the best in themed bunk beds, we have you covered! The Julian Bowen Campervan Bunk Bed is an amazing themed bed ideal for packing up and setting off on their wildest adventures, in their dreams. This fun-filled bed features a steering wheel and surfboard style ladder, hopefully, your little ones will take their feet off the gas when it comes to bedtime! Add a pop of fun and colour to your child's room with the exciting Julian Bowen campervan bunk bed.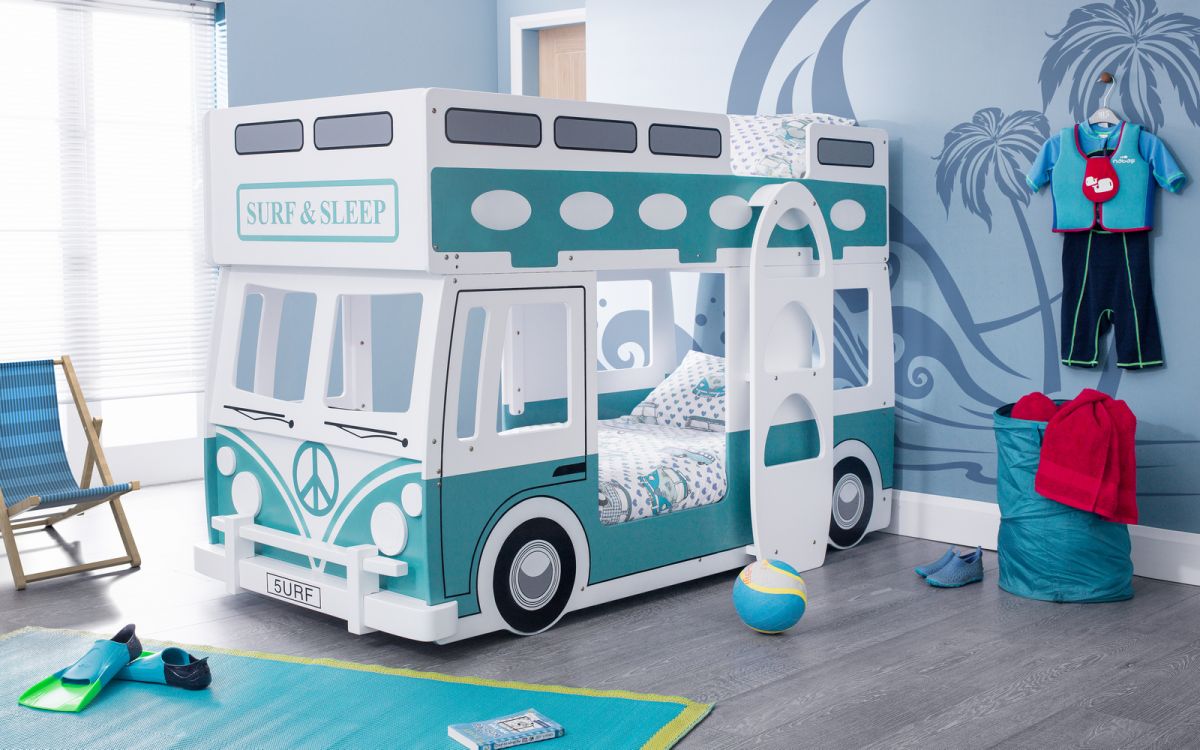 Julian Bowen Pegasus Grey Highsleeper Bed
The Julian Bowen Pegasus Highsleeper Bed comes complete in a cool anthracite colour with silver grey accents and is the latest in functional children's bedroom furniture. This highsleeper bed is also a great option for the cool tweens looking for a more sophisticated bedroom ensemble. Short on space? This isn't an issue with the new Pegasus highsleeper as it provides maximum storage options with its integrated chest of drawers, pull-out wardrobe and study desk area. There'll be no excuses when it comes to keeping the mess at bay and completing homework on time!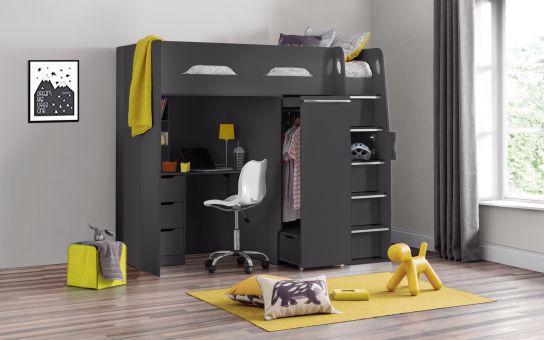 To shop our full range of children's themed beds, midsleeper beds, highsleepers and bunk beds check out the link below.