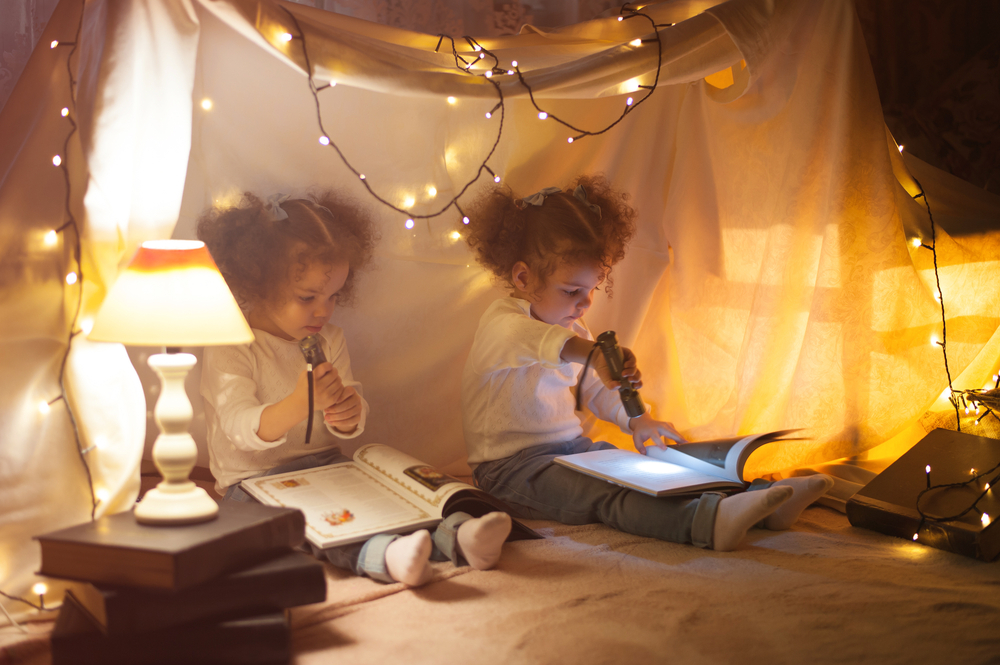 Children's imaginations often run wild, whether they're slaying dragons, rescuing Princesses from high towers, running around as Cowboys and Indians or playing hide and seek before snuggling up with a bedtime story. Whatever excites them, why not help bring their fantasies to life and keep their childhood magic alive! Make the most of their fun and magical manner and decorate the bedroom to match. From blushing pinks and royal blues to their favourite themed character's. Some of the ideas below can even be done as a family activity, aiming to create a sleeping space your child will always remember. Whether you're showcasing artistic talents, sliding out of bed in the morning, or keeping it neutral by adding a pop of colour to the Children's Bed Shop white mid sleeper cabin bed.
Paint a mural
Some prefer the neutral tones of a blank wall but why not use your white canvas to add a pop of colour to your child's room.  Even if you're thinking of adding a plain coloured wall, why not create a mural instead. Use anything from stencils to your own artistic talent or your children's handprints, for that truly unique touch. Create an enchanted forest scene, a Joey JCB construction site or a Peppa Pig paradise and bring the bedtime stories to life! A feature wall is perfect to keep your child's room different and can be updated in the future to coincide with their colour of the month, as their minds will often change…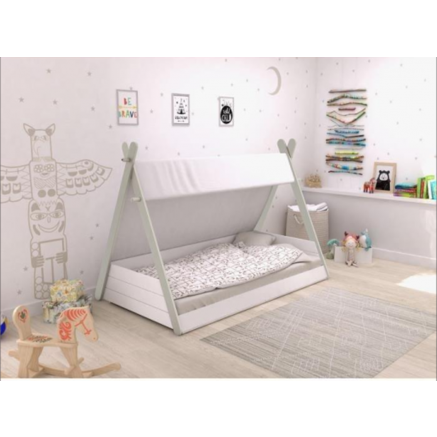 https://www.childrensbedshop.co.uk/children-s-beds/low-sleepers.html
Be clever with colour
As desirable as a coloured wall or mural might be, don't go overboard, everything in moderation, right? You want to still be mindful of using colour sparingly, to keep the room open and as spacious looking as you can. If you can't quite bring yourself to splash the paint on your beautifully blank painted wall, then perhaps add splashes of colour via a bedframe or bedding, or through a lampshade, cushions and rugs. We suggest the Children's Bed Shop white mid sleeper cabin bed. Add their favourite colour as a backdrop to the bed, include a coloured tent or simply add some playful accessories.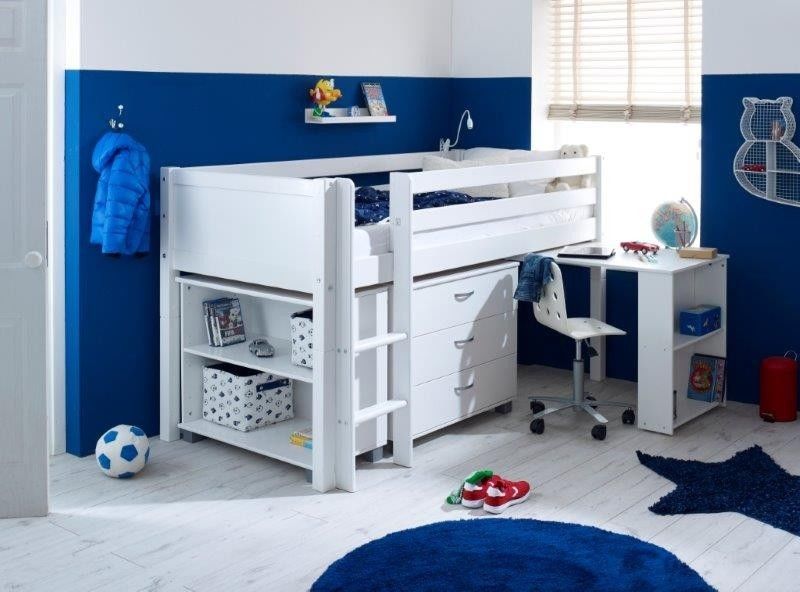 Make a den
Rather than a mismatch of bed sheets, poles and pillows, why not invest in a den your little one can crawl into every night they go to bed. Create a cosy corner underneath the bed complete with a coloured tent, add some fairy lights and it will be like you're camping under the stars. The Children's Bed Shop white mid sleeper cabin bed is perfect for adding coloured sheets, and they can be removed if you fancy striping it back to basics. Complete the den with bunting, books, soft toys and a little chair to provide the best tea parties a child could ask for.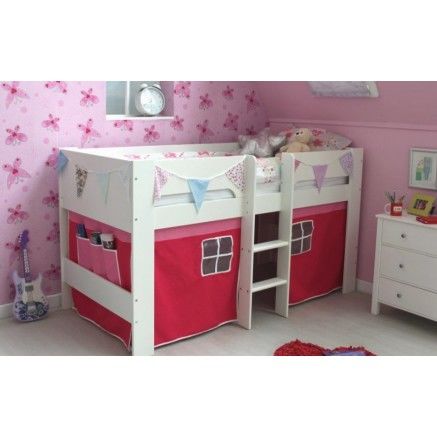 Add a bunk bed slide
What could make a bunk bed more exciting? Perhaps the option to slide down from your bunk…that might help with the school run in the morning. Add some fun to your child's room, especially when the darker evenings draw close and the cold wind is just too unbearable at the park.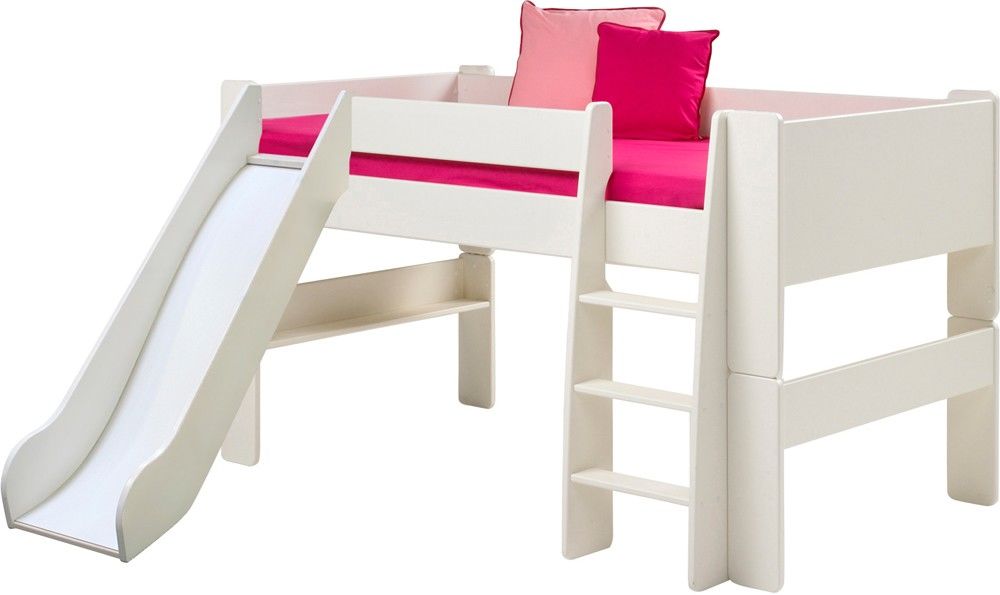 https://www.childrensbedshop.co.uk/steens-for-kids-midsleeper-bed-with-slide-in-solid-plain-white.html
Theme it around something they love
Use a theme to bring your child's magical fantasies to life! Whether you base it on their favourite book character, Disney hero, or simply highlight their favourite colour. Watch their little faces light up and make their dreams a reality as they drift off to sleep and get lost in the magic of their bedroom.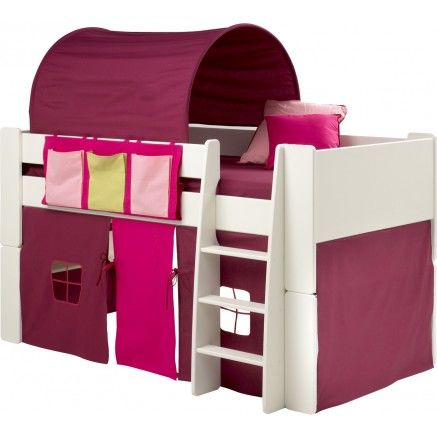 https://www.childrensbedshop.co.uk/steens-for-kids-midsleeper-with-purple-pink-accessories.html